Fellow petrol heads, you may already know that the 88th Geneva International Motor Show 2018 is already underway and we have already seen quite a few launches from big car manufacturers. At the Geneva auto show, there is a car for everyone, from classics to roadsters to electric hypercars and crazy concepts that may never come into production but still are an eye candy to look at.
We sifted through a ton load of announcements, and new car reveals all weekend to pick out the top 5 craziest cars that will definitely grab your attention. Some of our picks do include concept vehicles, but you never know a closely resembling production car may see the light of day.
Renault EZ-GO: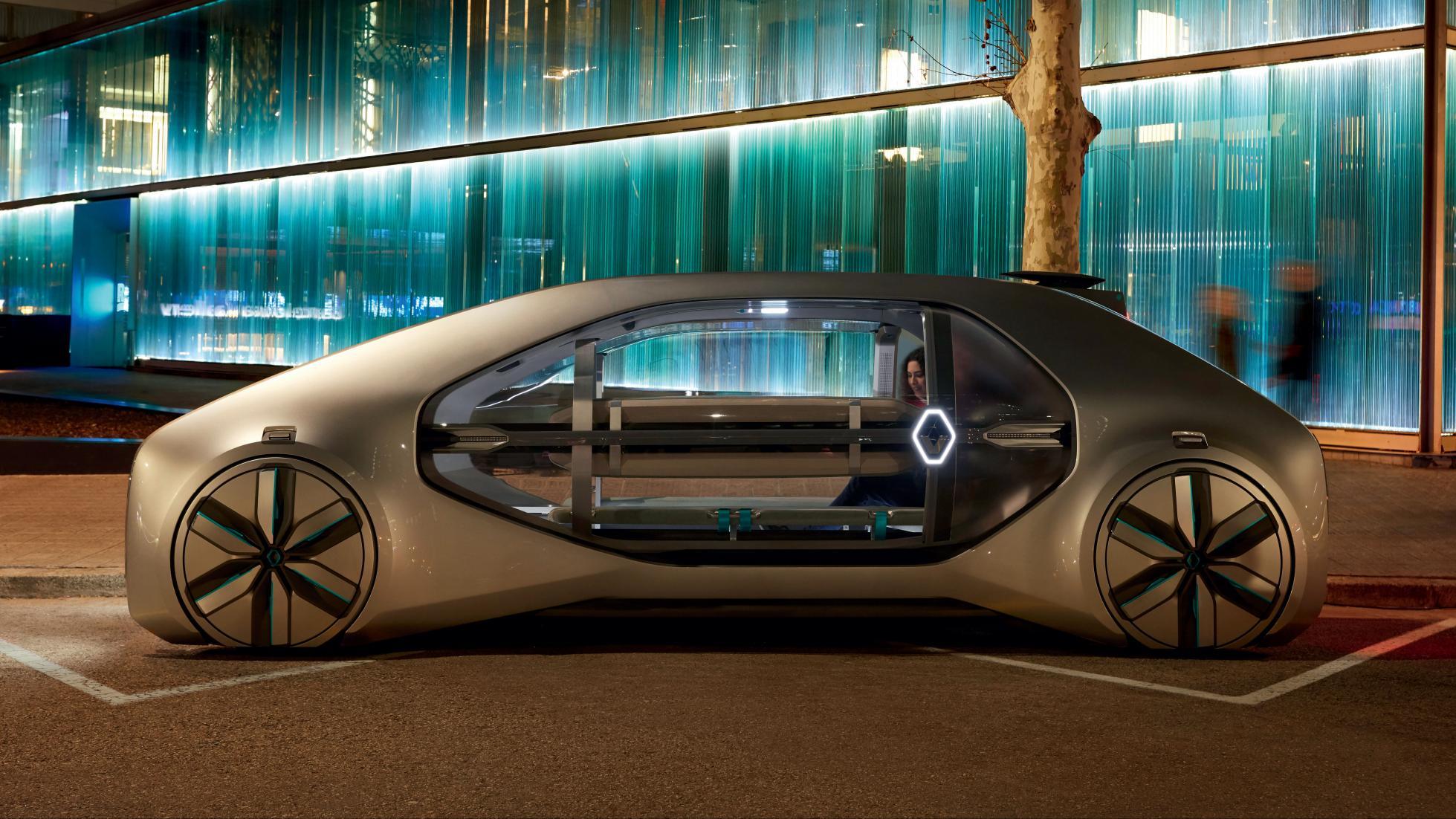 Among the crazy concept section, this one may not be far from reality. It resembles in no angle to a traditional normal car. Not having a driver seat or a steering wheel is what makes it jaw-dropping. The EZ-GO has been designed as an autonomous electric taxi providing the luxury and comfort similar to an S-class. The interior is pretty much like your average transport bus. Not having specific front or rear end, the car misses out on a trunk having no space for luggage. Renault has imagined limiting the car to 50km/h (48.28) as it is meant for urban transport alternative. The car would also feature an intelligent autonomous driving system, enabling it to locate a charging station and charging itself when required.
PININFARINA HK GT: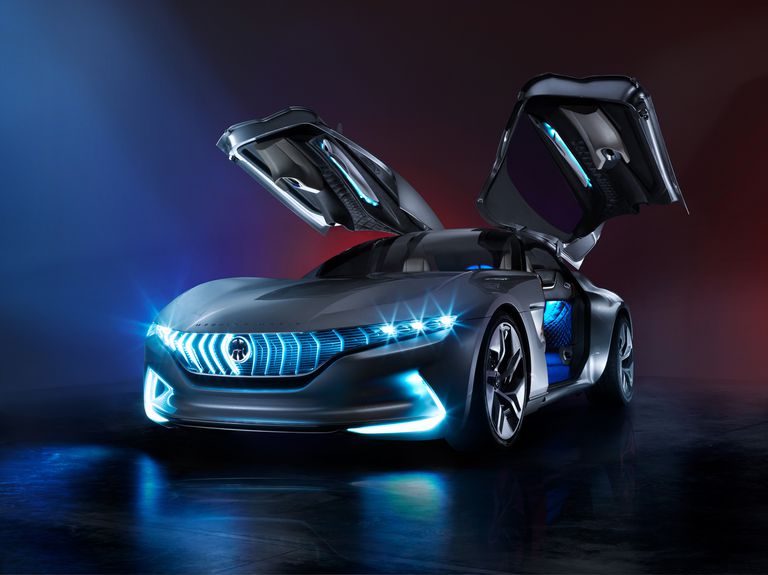 Pininfarina has a history of unveiling their pretty cars at the Geneva Auto show. The HK GT is the fourth concept developed by the manufacturer in partnership with Hong Kong's Hybrid Kinetic group. The company didn't go into any details but mentioned that the car will be battery powered, having only a tiny 20Kw battery but with a range extender called "Electrical Controller". This car looks futuristic with the old school concepts like gull-wing doors. The exterior has sharp styling with a massive grill. The interior is pretty much what every car manufacturer has started adopting, big touch screens to control basically everything and a spaceship-like dashboard. Currently, there is no news about when it will reach production.
Porsche Mission E Cross Turismo: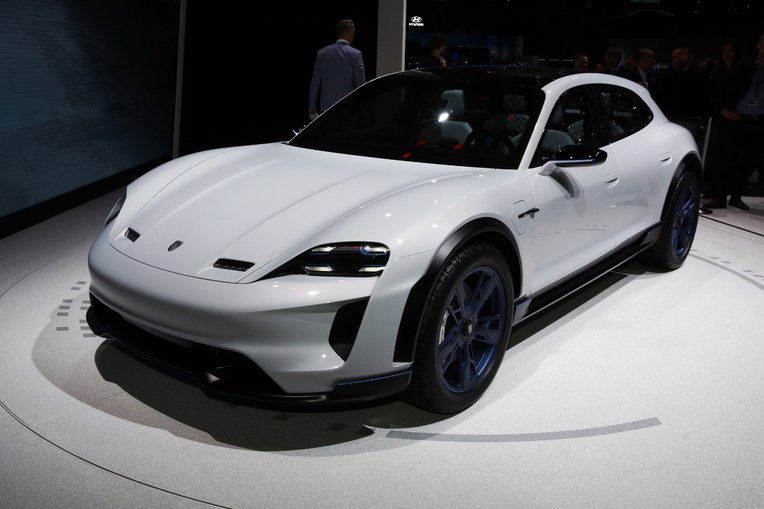 Rumours had been surrounding Porsche for quite some time now about their entry into the all-electric market. There were a lot of whisper about the Mission-E, the company had been testing it vigorously, but there isn't any further news on that. Instead, Porsche debuted the Porsche Mission E Cross Turismo which we can say is more like an electrified Panamera. The good news is that Porsche design boss Michael Mauer said that this model is almost the final design of what the Mission-E will look like, the bad news, this isn't a finished design so it will certainly not be hitting the roads anytime soon.
Read Also: Porsche Mission E EV to be launched in multiple variants!
Toyota Supra: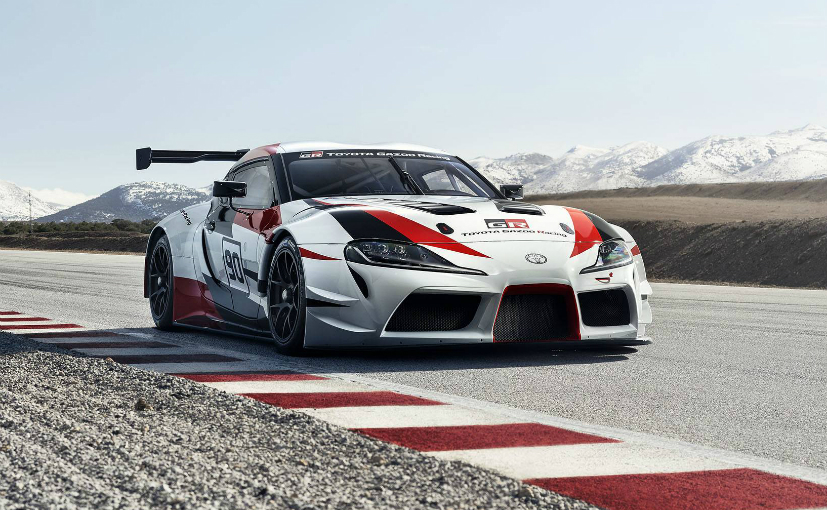 The list can't be completed without mentioning the iconic street racing legend: the one and only Toyota Supra. Toyota unveiled the Supra Racing Concept, and it looks mind-blowing. This current version is a track-focused race car with weight savings and stripped-down interior. But it's quite probable that the street production version will not veer off that far in terms of styling from the racing concept. This time the 5th generation Supra has been developed in collaboration with BMW, and it should be a sight to see when it is finally revealed.
LVCHI Venere: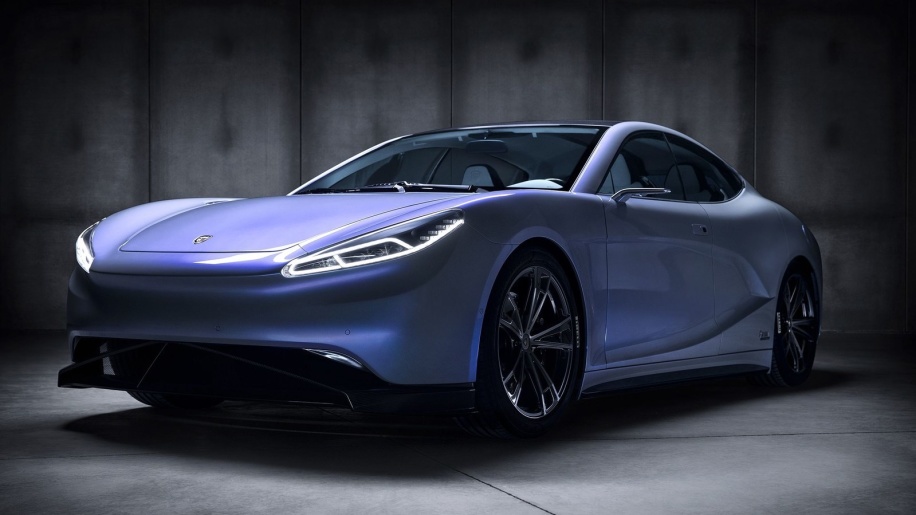 I must say, this is by far the prettiest looking car I have laid eyes on yet from the Geneva Motor Show. This beauty comes from China. Yes, you heard it right China. It's a Chinese startup that I guess no one has heard of before. An Italian firm has designed the car. In terms of design, it beats every other car unveiled at the auto show yet. From the sleek looking headlights to the crazy logo its eye-catching engineering marvel. One can always argue that it may very well be a Chinese rip-off, but who cares, just by looking at that amazing read end to the suicide doors to the interior that may have been borrowed from a spaceship, it certainly looks cool.
LVCHI says their car is capable of 0-60mph in just a mere 2.5 seconds having a top speed of 285km/h. Its battery is equal to a Tesla's 100Kw. This car will be manufactured in Italy and then sold off starting with China I presume. Let's see if this crazy looking car is spotted on the roads.
So here were my top 5 picks from the Geneva Motor Show 2018. Mention in the comments below which do you think are worth mentioning from the Geneva Auto Show.
Stay tuned to Pakwheels.com for more.