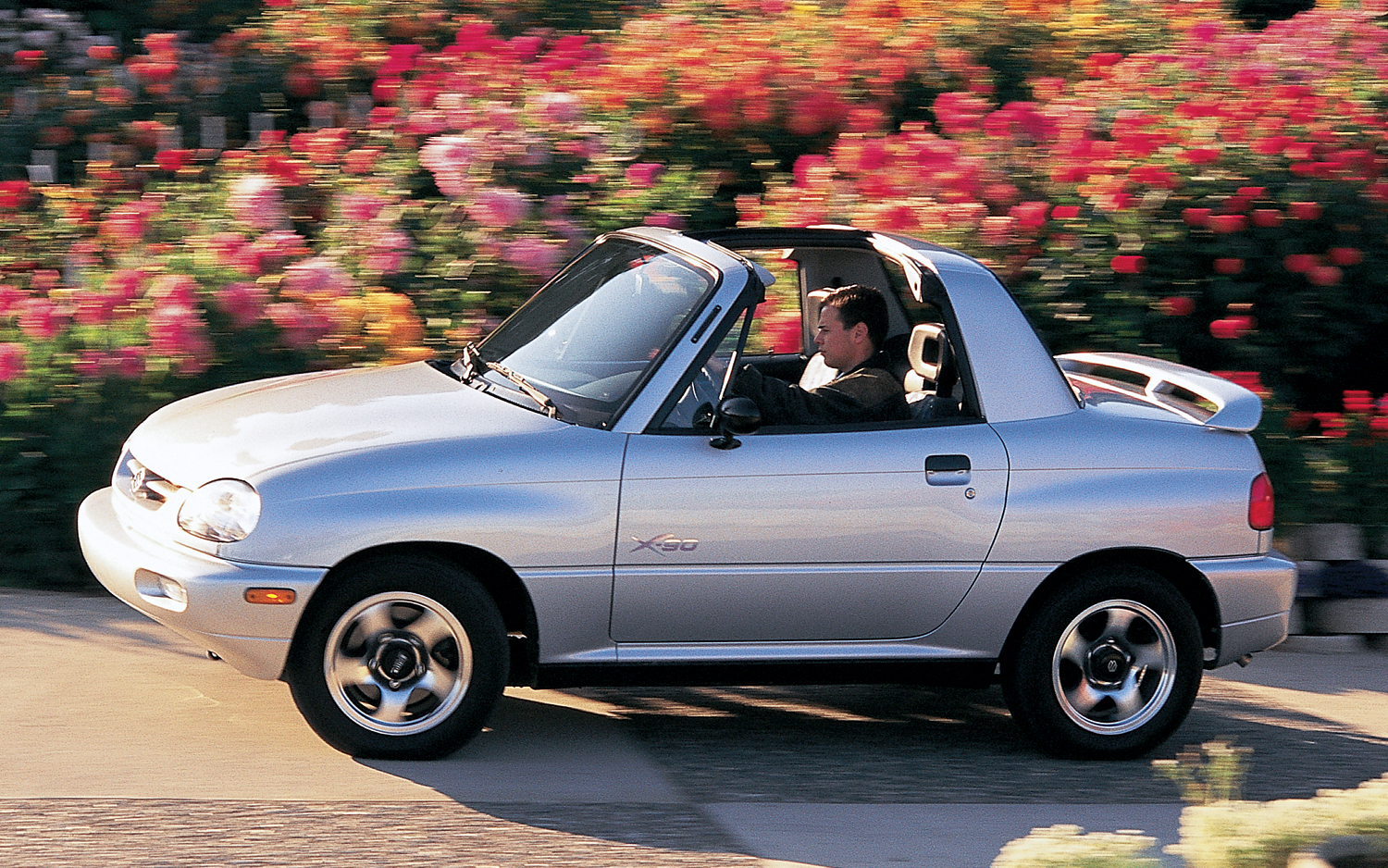 Now we do realize the fact that beauty is entirely subjective. If I don't find a car to be very good looking, it doesn't mean that the second person is going to feel the same way. He or she may think the exact opposite and think it looks great, everyone has their own opinions and taste about everything, but then there are those cars and what I mean by that are cars that are so catastrophically ugly that no sane human being would even think of calling them something that isn't along the lines of revolting or horrendous. So for this round of Top 5 we're going to be counting down the Top 5 Ugliest Cars Ever Made.
#5 Subaru Tribeca
The Tribeca, one of Subaru's first ever takes on a SUV. These days, Subaru makes sturdy and well engineered cars that offer great value for money but many complain about the fact that most of their range of cars just looks too boring. But we're sure if they saw the Tribeca, they would instantly think otherwise. Tribeca was launched back in 2005 as a mid-sized SUV. Now lets get this straight, the Tribeca technically wasn't a bad car, probably the only one on the list that had good strong internals such as a good range of powerful engines, ample interior space, good fuel economy, great comfort, practicality etc. But the looks, it just doesn't matter how good the car is, you just can't live with those looks. The center grille looks like a big wonky nose with those headlamps that just look out of proportion. This is probably why Subaru has sold only around 78,000 Tribeca's in the US since its launch in 2005, even after a series of facelifts that greatly improved the looks. We're guessing the first impressions 2005 Tribeca left had an everlasting effect on the people's opinion of the car.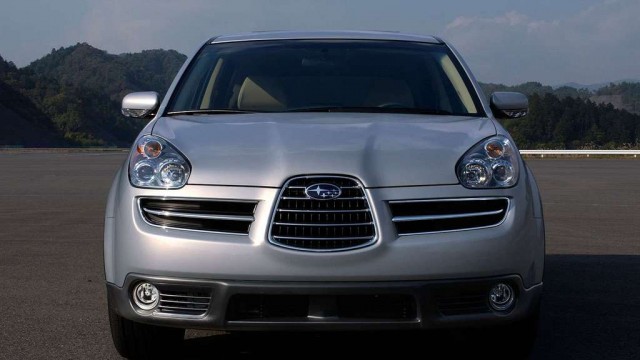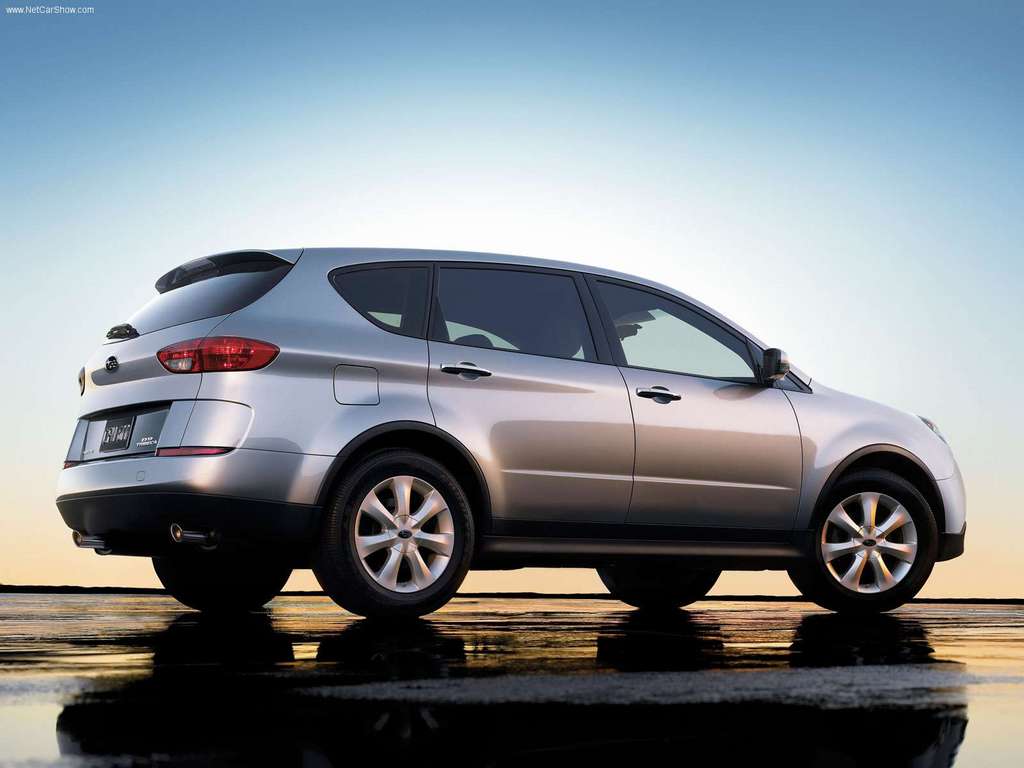 #4 Chrysler PT Cruiser
We're sure most of you have already seen or heard about this car, the Chrysler PT Cruiser launched in the early 2000's. Chrysler advertised the PT as a retro styled compact car. Now there's nothing wrong with releasing a retro styled car but with those looks we definitely have a problem here. There probably isn't a single angle from which this car looks good; not one. We're not even sure how to describe the looks of it other than saying that it's a complete mess. It looks as though they just got the bits and pieces of the car from the scrap heap and stuck them together, and what's more the PT Cruiser wasn't a good car. In fact it wasn't even an okay car. It was terrible to drive. People reported it to have soggy suspension and no feel from the steering, and don't even get us started on the fuel economy. Hard to fathom, this car stayed in production for over 10 years!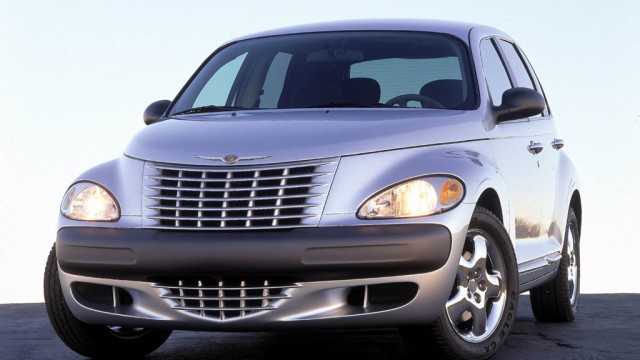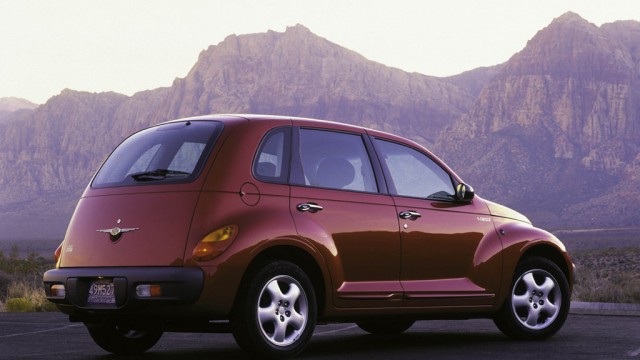 #3 Suzuki X-90
We're pretty sure that most of you were expecting to see a Suzuki somewhere high up the list and here is one. The Suzuki X-90 takes the third spot on the list and just by looking at it it's not hard to see why. Introduced in 1995 it was branded as a two door compact coupe. The X-90 came with a 1.6 litre engine with 95bhp and you'll be surprised to learn an optional AWD system and RWD as standard, not bad for 1995. However it wouldn't have mattered if they had fitted a 500bhp Ferrari V8 or lined the roof of the car with crystals because with those looks it isn't hard to understand that this car was a total failure with production ending just two years after it started. It's as though the designer spent an hour designing an ordinary boring 2 door sports car and then decided to squish it together to create this thing giving the impression to some people as though the car came pre crashed from the factory. Even Top Gear placed this in their "The 13 worst cars of the last 20 years" list.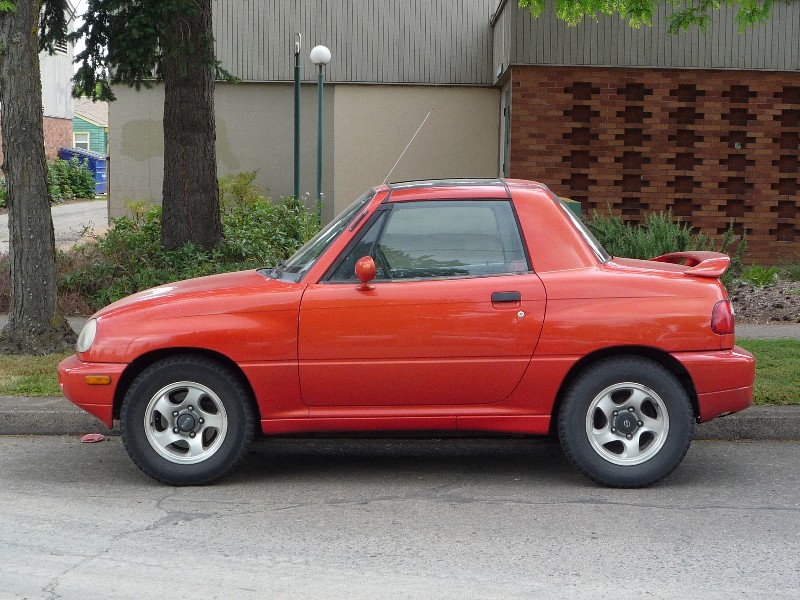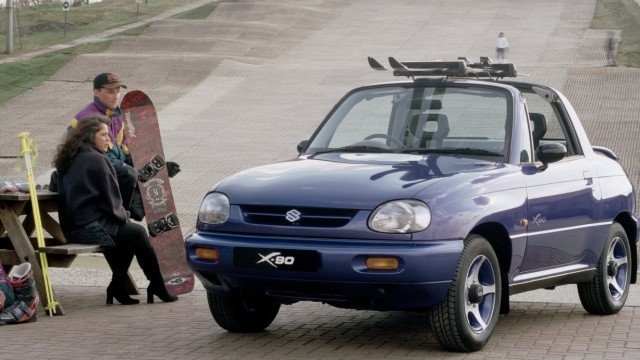 Read More: Top 5 Fastest Cars Ever Made
#2 AMC Pacer
The oldest car on this list that takes the second spot is the AMC Pacer. Pacer was introduced all the way back in 1975. There's not much we have to say about the Pacer other than what in the world were AMC thinking when they decided to make this car. During that era the demand for small vehicles had sprung up and AMC decided to meet this demand by introducing the Pacer. It was marketed as the world's first wide small car. We're not sure what that has to do with anything other than saying it's going to be a bit harder to park. The back of the car was pretty much all glass so you could see into the car as clear as daylight from the outside. The shape was very controversial, the back of the Pacer took a sort of bubble look that made it look fat from the back and thus this made the front of the car look like it had a small face on a large body. The Pacer really will go down in history as one of the all time ugliest cars.
Our resident sub-editor really likes this car though!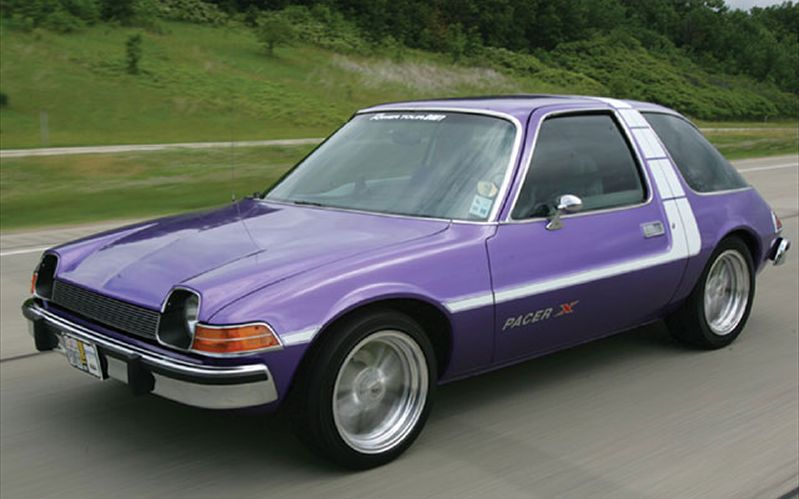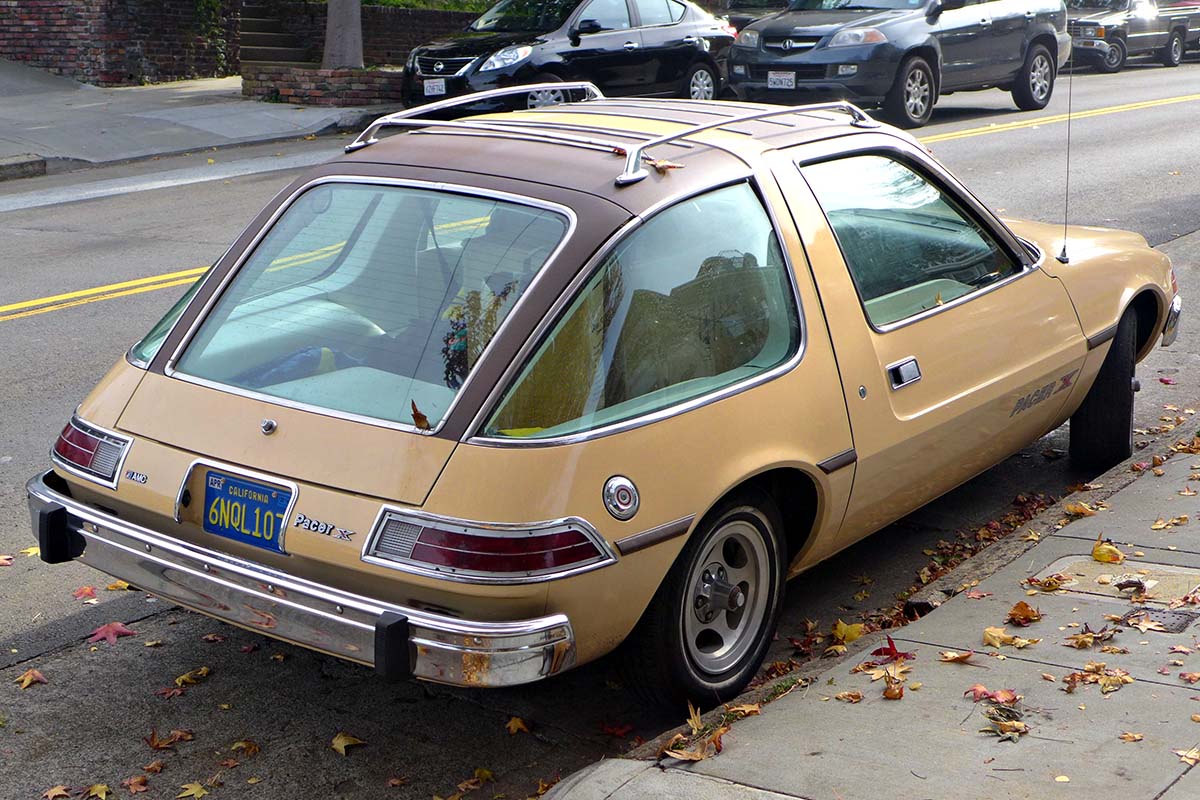 #1 Pontiac Aztek
For those of you who have watched the TV show 'Breaking Bad' (and for those of who haven't, you should go watch this epic show right now), this car will be instantly recognizable as the Walter White Mobile (no it wasn't actually called that in the series) or more commonly know in the automotive world as the Pontiac Aztek. Where do we get started with this car; introduced in the early 2000's, the Aztek was supposed to be a fun to drive mid size crossover but sadly it was none of that. It had many faults besides the styling which included a very weak choice of engines that were large and uneconomical and generally very cheap build quality inside and out. Now this may come as a shock but the Aztek was actually designed by the same man who designed the Chevrolet Corvette C7, a fantastic looking car. So it really does beg the question as to what the designer was actually smoking when he designed this thing. From every conceivable way this thing is a monstrosity with lines along the vehicle taking sharp corners everywhere making it look as though it was designed using nothing but a pencil and a ruler. Aztek really is a terrible car and will surely remain to be the ugliest car ever made unless something even worse comes along in the unforeseeable future.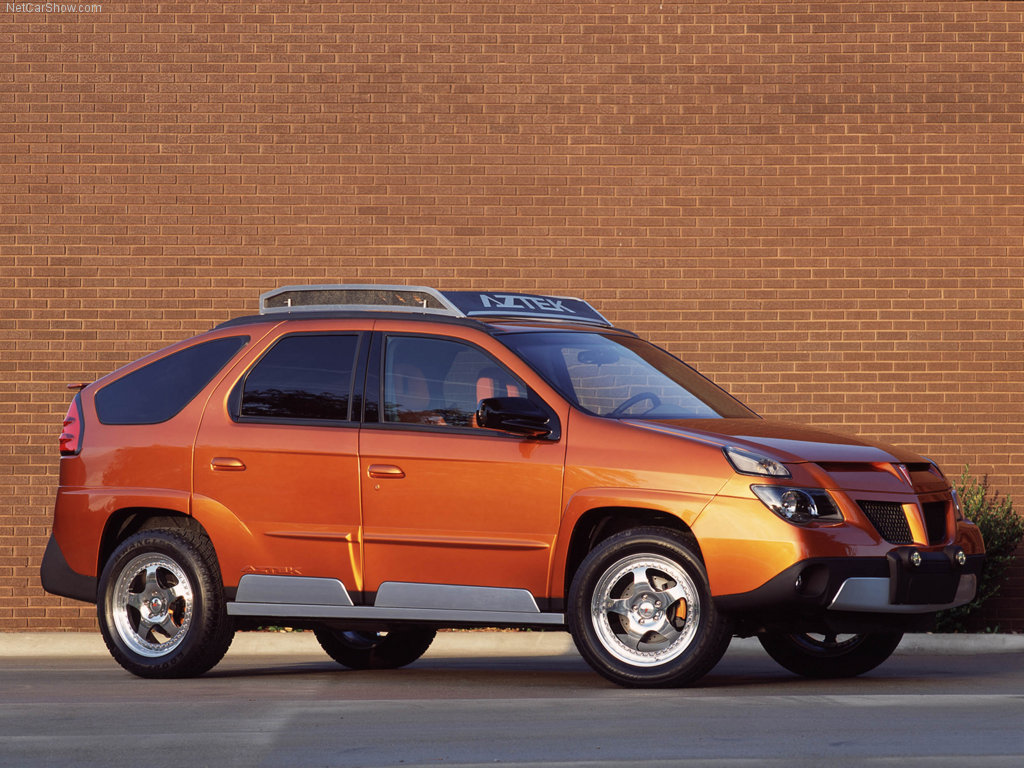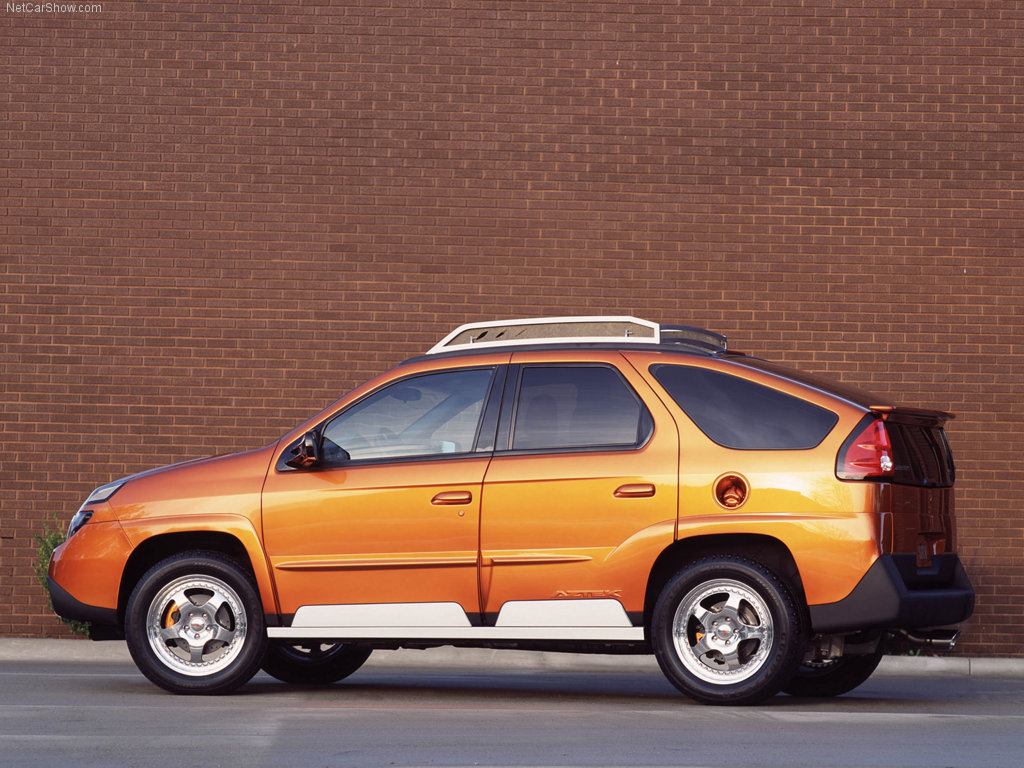 What do you think about the cars in this list ? Is there a car you think that should have made this list let us know in the comment section down below.
Pictures: Net Car Show
Editor's Note: Keep in mind this is an opinion piece and writer is only expressing his views.