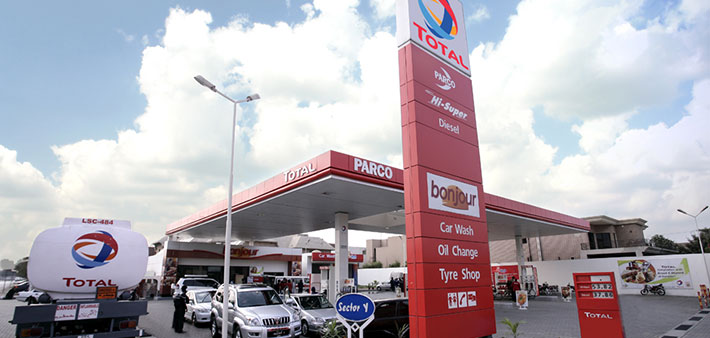 We have been hearing this for a year now that Caltex Chevron is wrapping its fuel station business in Pakistan and Total might buy all the Caltex pumps. And finally Total has taken over Caltex fuel stations in Pakistan.
Last year in April, PakWheels reported that Caltex is about to depart from Pakistan. The bill boards and logos of Caltex were to be replaced by Total in August 2014 but the possession process was delayed due to some internal workings of both the companies.
The handing over process is now in its final stages. All the signs, bill boards and logos of Caltex are being replaced by those of Total PARCO. The deadline for the completion of handing over process is 1st of October, 2015.
Also Read: Euro-II Compliant Fuel To Be Available In Pakistan By Mid-2016
However, Caltex will keep on selling its lubricants in Pakistan. Caltex has established Havoline outlets in major cities of the country before handing over its fuel stations to Total. Caltex Chevron name will be replace with Total Parco Marketing Limited (TPML).
Total's own fuel stations plus the newly acquired Caltex fuel stations has taken the number of PARCO owned stations to 765 throughout the Pakistan. Total PARCO is now the third largest Oil Company of Pakistan, after Pakistan State Oil and Shell Pakistan.