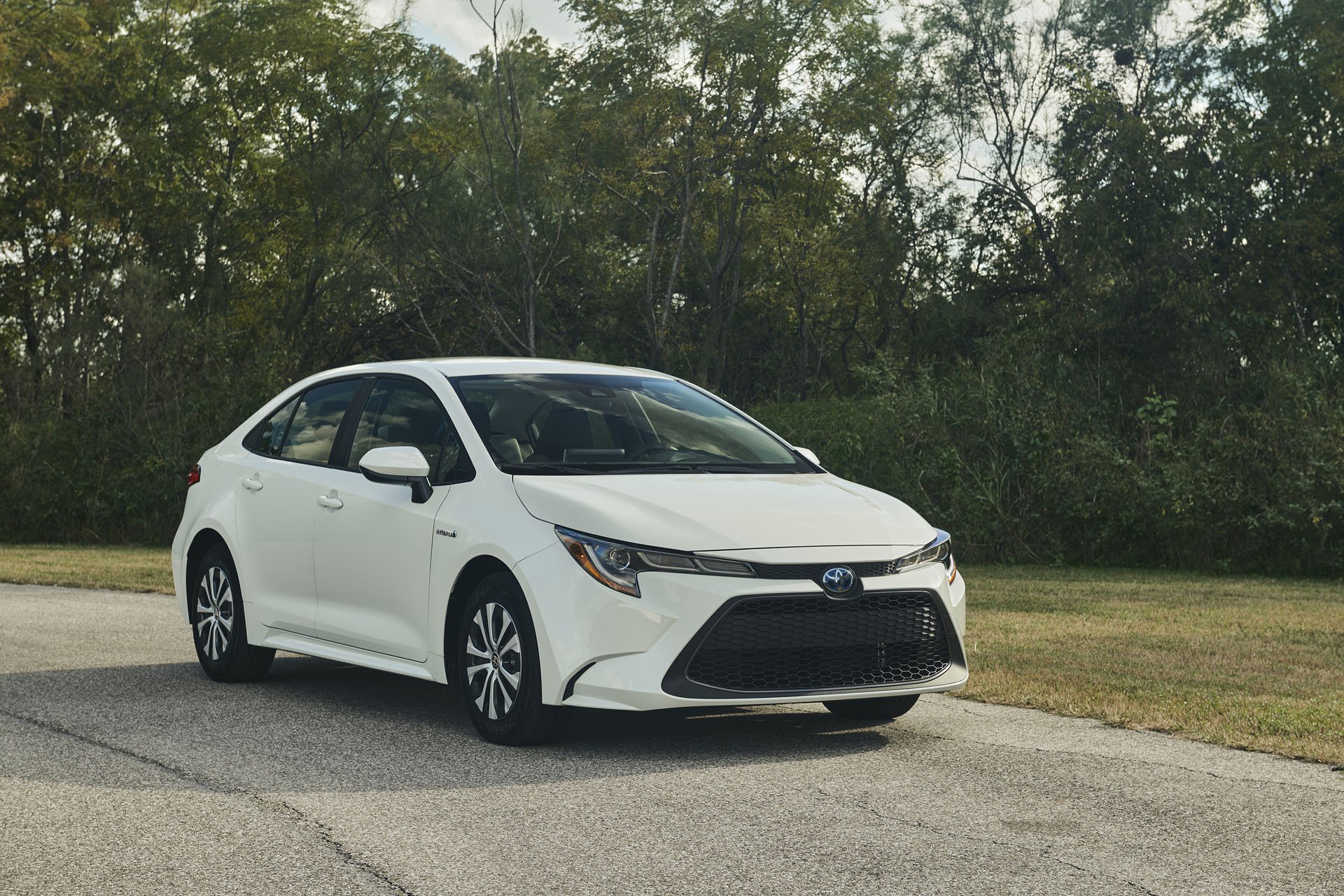 Toyota Corolla 2020 Hybrid unveiled for the US market
A little over two weeks ago we reported in detail about the recently revealed 12th Generation 2020 Toyota Corolla. Toyota officially unwrapped the covers of the new Corolla 2020 on its global launch at two exclusive events; one in Carmel, California and another at Guangzhou International Auto show, China. As we earlier reported, for now only Hybrid variant(s) has been revealed for China which will also become a Hybrid Corolla in Europe and other markets where a Euro/Asian spec vehicle will be sold in Hybrid version along with a regular Corolla sedan yet to be revealed for the same region. Contrary to this, for the USA the initial launch came in with regular gasoline/non-hybrid Corolla in slightly two different exteriors.
RELATED: 2020 Toyota Corolla unveiled – This is it!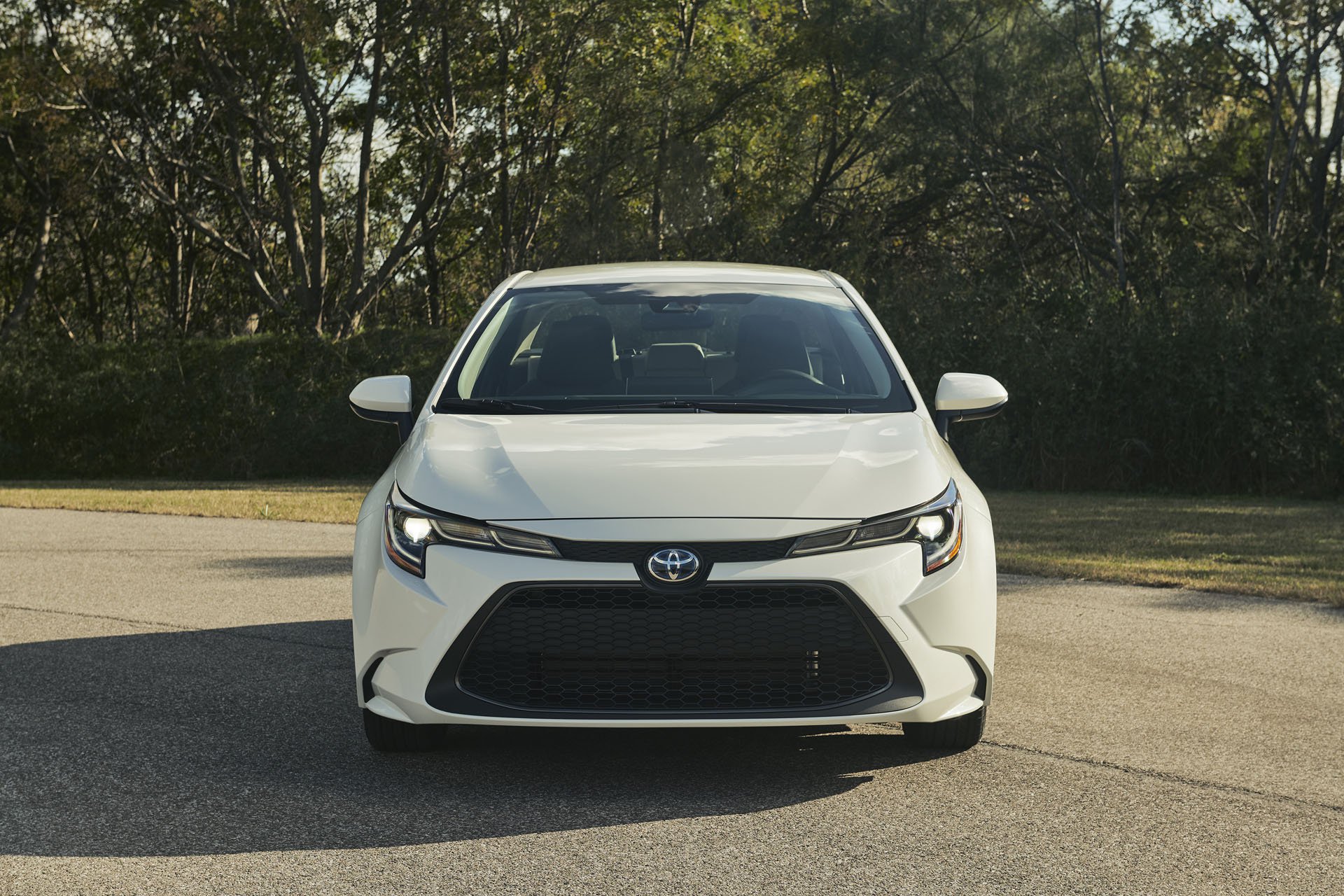 We are still waiting for a regular petrol model for Europe and Asia, but Toyota North America revealed the Hybrid variant of 2020 Corolla for the US and possibly Canada at LA Auto Show. This complete 12th Generation model line up for the American market which includes a hatchback and sedan [conventional petrol and Hybrid]. This is the first time Toyota is offering the Hybrid version of Corolla in its around 53 year history.
The US market Corolla Hybrid is slightly different as far the exterior is concerned once compared with the European/China region Hybrid Corolla, specifically the grille, headlights, taillights front and rear bumper. There is nothing much different when the hybrid model is compared with the regular US model [in L, LE, XLE trims] except some Hybrid badging. The front keeps the same trapezoidal honeycombed grill with triple J shaped daytime running lights and projector headlights. The story also remains the same on the rear end without any apparent visual changes.
Although Toyota has not officially shared any interior shots on its official press release we have no reason to say it will be different than the regular sedan. Depending upon the trims for hybrid there might be a different level of equipment and features, but overall there will be the same design of the dashboard. The cluster/driver information display/MID would have the capability of extra information as far as Hybrid functions like the hybrid system indicator/real-time battery charge status indicator, etc. Like regular Corolla sedan, there is an 8″ touchscreen display with comes with Toyota's propriety Entune software with cell phone integration.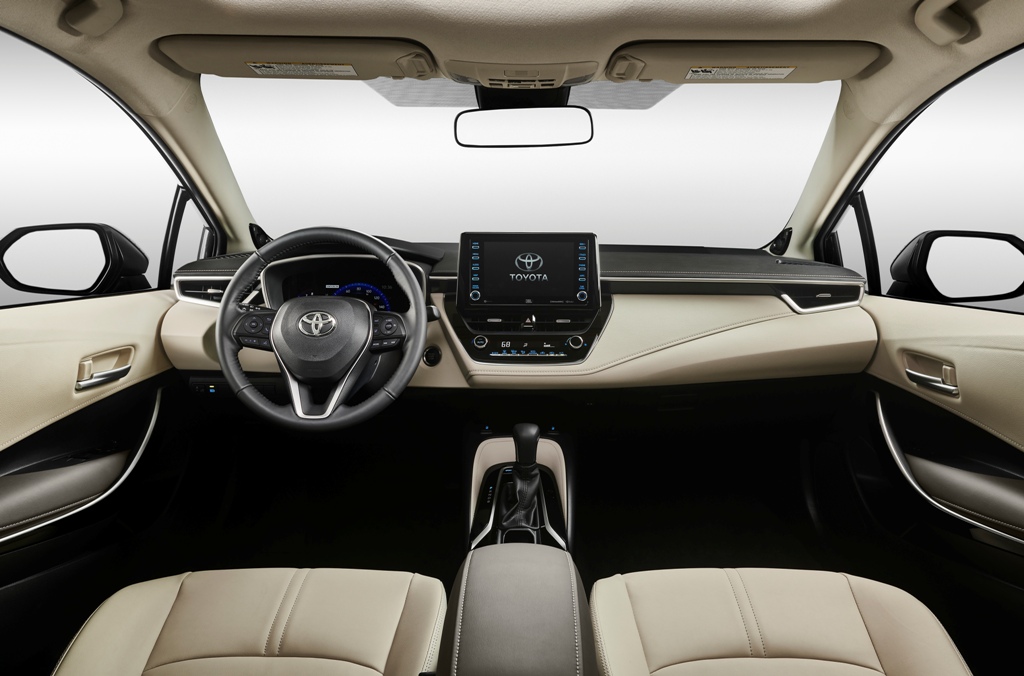 Check out: 12th Generation Corolla
But things are obviously very different under the skin. The hybrid Corolla's heart and soul are the same as what is found under the new 4th gen Toyota Prius 2018. Technologically it is the same power-plant which powers the current 4th generation of Prius. The exact setup will propel the Corolla Hybrid all over the globe. The engine is a 2ZR-FXE 1.8L which according to Toyota is specially designed for the Hybrid application. The engine has a very high compression ratio of 13.0:1. Additionally to reduce friction loses, there is an electrically operated water pump instead of the conventional belt drive system. Not only this, to reduce fuel use and emission at startup, there is an exhaust heat recirculation system so that the engine reaches optimal working temperature quickly.
The engine produces 121hp which is almost identical to what it makes for Prius 2019. The transmission system is an electronically controlled continuously variable transmission (ECVT) which Toyota is efficiently using in almost all Hybrid models under Toyota and Lexus brand. According to Toyota, the hybrid battery system provides power which helps Corolla Hybrid 2020 achieve linear acceleration unlike in regular CVT transmissions where engines rev high at launch and give a rubber-band-like effect. The hybrid battery is a nickel-metal hydride, which according to Toyota used a newly developed technology called Hyper-Prime nickel and basically, the purpose is to reduce the size and weight of the battery pack with maximum performance. The battery has been designed flat and smaller and is tucked under the rear passenger seat. This means that the trunk storage capacity is not compromised. Not only this, the hybrid Corolla still keeps the 60/40 split rear seat function which keeps the utility and functionality available in the regular Corolla sedan.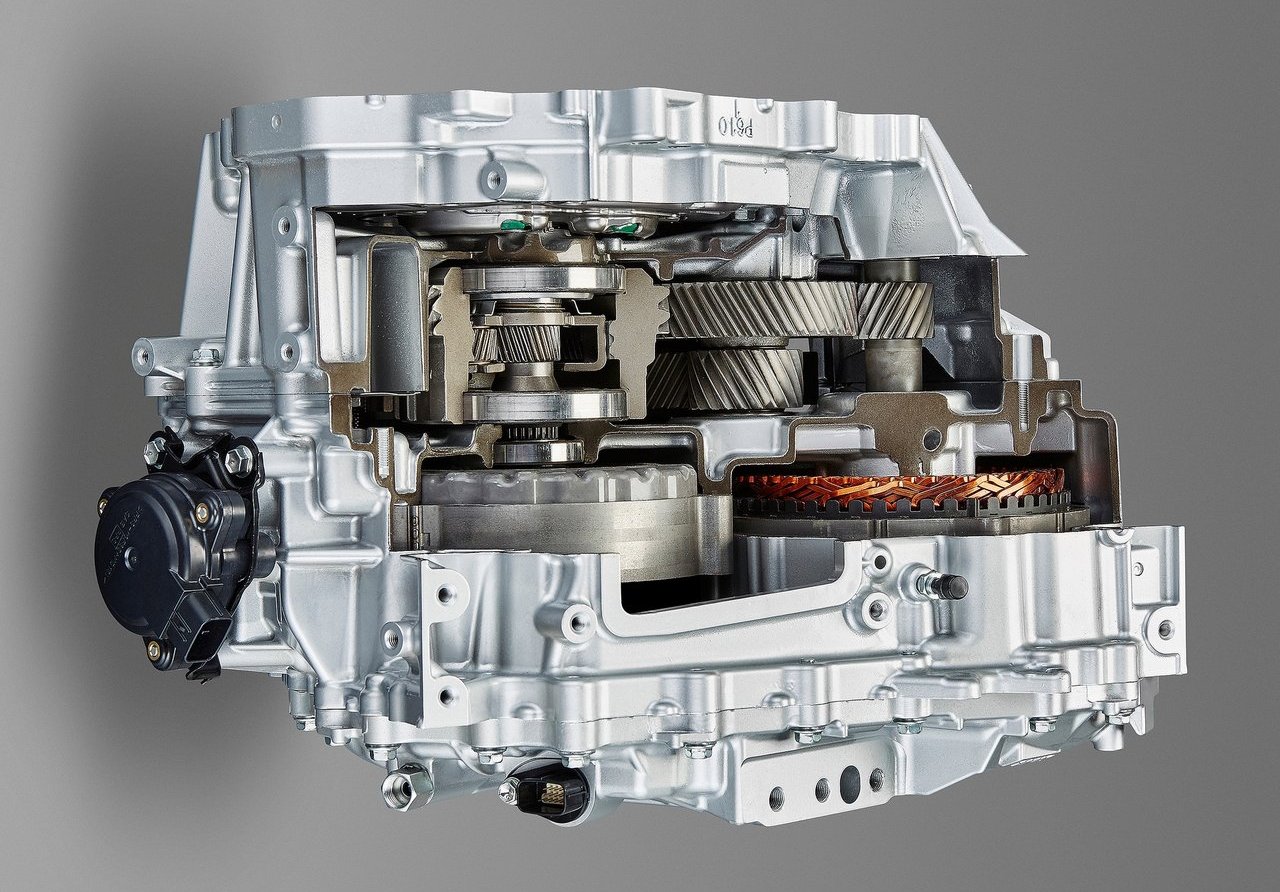 The hybrid Corolla 2020, comes with ECO, NORMAL and SPORT mode and we can easily understand the function by their names. Besides that, there is an EV mode as well, which helps 2020 Corolla to move in pure electric mode for a short distance depending on the charge level. The regenerative braking system also performs its function via electric motors while electronic brake hold function is also available. Toyota has not yet confirmed the official fuel economy figures but promised it would be above 50 miles to a US gallon [3.785 Liters] as per US testing protocol. This makes it around the same line as the new Prius.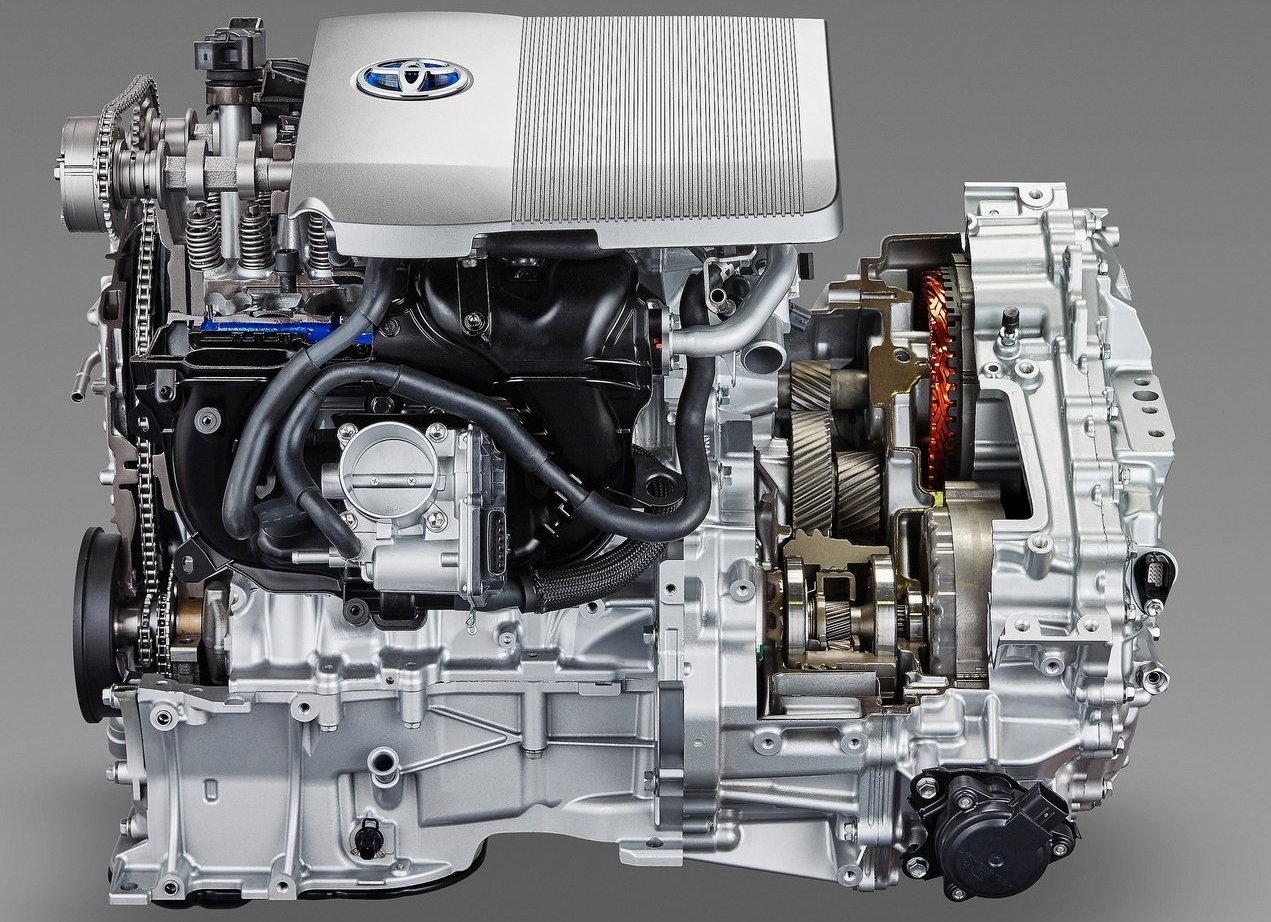 Exactly like regular Corolla 2020, the Hybrid Corolla also comes with MacPherson strut front while double-wishbone multi-link rear suspension + sway bars at front and rear. To reduce the aerodynamic drag, extra cladding and under-body diffuser have been utilized. Besides, that special lightweight 15″ alloys with low rolling resistance tires are used. Overall the driving dynamics have been improved with all these new developments especially suspension system.
When it comes to safety, Toyota has taken both active and passive safety to the next level. Eight airbags come standard along with Vehicle Stability Control, ABS, Traction Control, EBD [ electronic brake force distribution] as well as smart stop technology. Standard equipment also includes a PCS (Pre-Collision System), DRCC (Dynamic Radar Cruise Control), LDA (Lane Departure Alert) with Steer Assist, LTA (Lane Tracing Assist), AHB (Automatic High Beams), RSA (Road Sign Assist). On the safety front, Toyota also added "Safety Connect" feature, so in the event of an accident or other emergencies, rescue/help can be dispatched directly to the vehicle's GPS location. The system will be linked with airbag deployment module.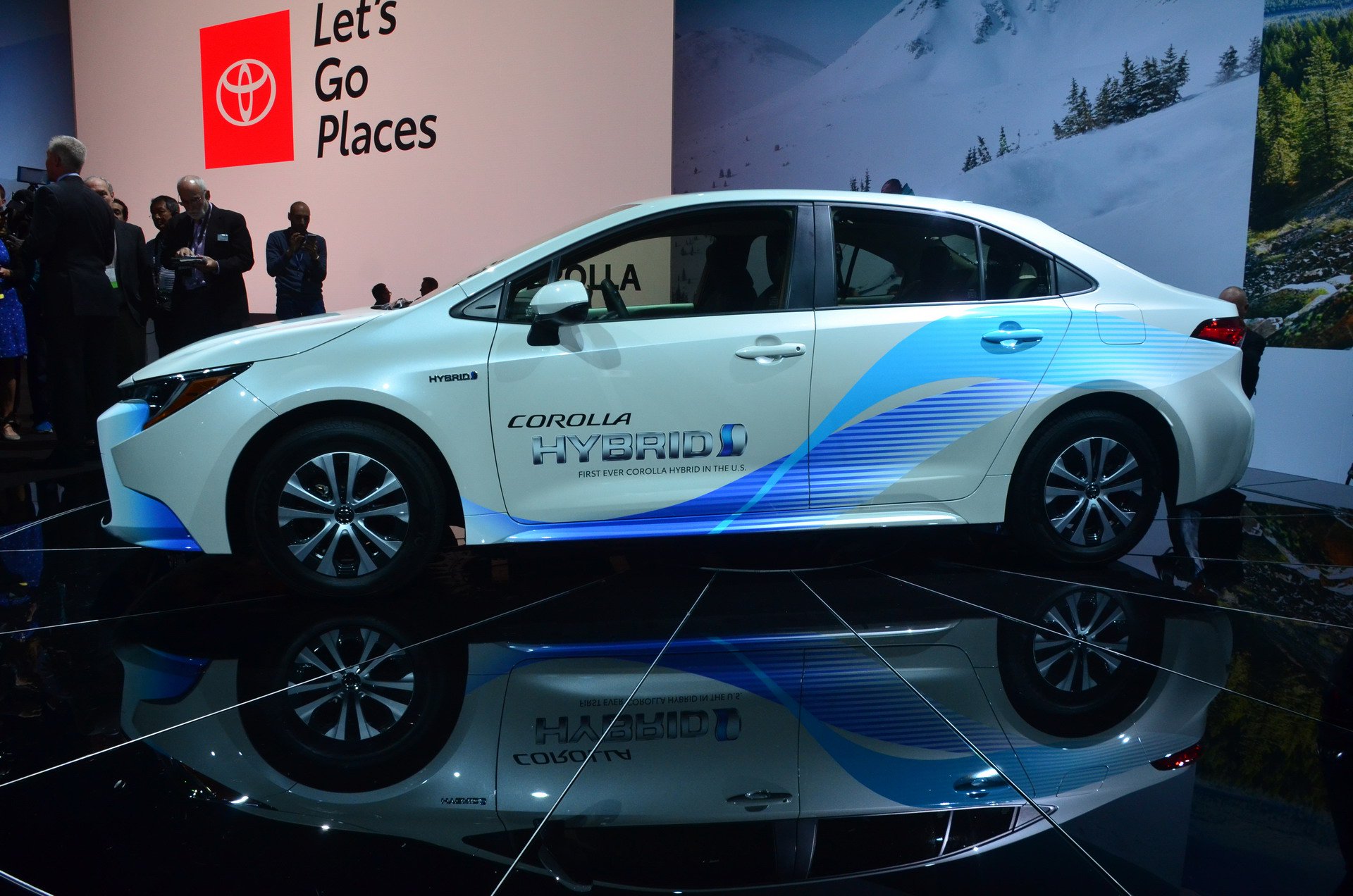 No doubt the new Toyota Corolla 2020 Hybrid looks good inside out and seems to be able to perform its main function well; better fuel economy. Prius has always been a leader as far as the hybrid market, but there is always a harsh criticism about how it looks. Although the Toyota Prius has an impressive fuel economy, its design keeps some people away from getting one. With the new 2020 Corolla Hybrid version, Toyota has not only expanded its hybrid model line but also gave an opportunity to prospects buyer who wants a Hybrid but not a Prius. Hybrid Corolla will be available in the US summer of 2019 while around the same time it will be available in China and Europe. Toyota has not announced any pricing, but it is expected to be hovering around a $25000 mark in the US.
Meanwhile, join Pakwheels forum for a discussion on this subject here > Pakwheels.com/12thGenerationCorolla.