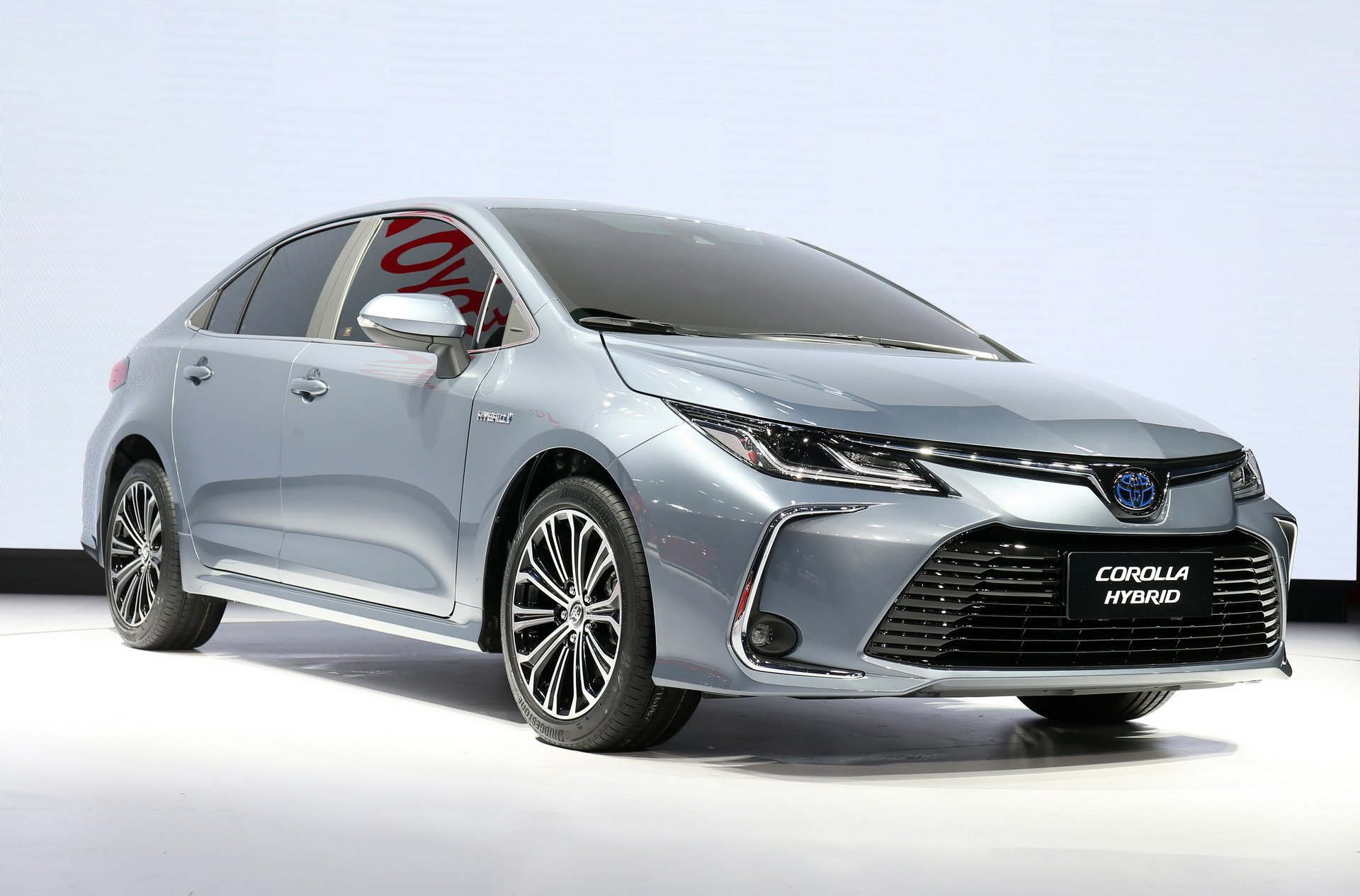 Toyota Corolla 2020 – This is it!
When it comes to cars like Corolla and Civic, everyone gets excited to know something new about it. Corolla is Toyota's bread and butter with sales in over 150 countries that contribute a total of 20% of sales of the entire company. According to Toyota, there are 16 Corolla assembly plants worldwide, and over 46 Million units have been sold to date, since the first generation. The current Corolla is in its 11th generation, and we have constantly been reporting about the next generation of Corolla and updated our readers about the upcoming 12th generation with the latest happenings.
Check out: New Toyota Corolla in Pakistan
Earlier this year in overseas markets, Toyota Corolla hatchback was revealed, and later a Corolla Sports-wagon also made an appearance. It was believed that Corolla sedan would share its styling and components with the already revealed Corolla hatchback and wagon variants. This gave enthusiast a  pretty much good idea what was coming as a sedan. Computer generated renderings also remained in the limelight and we also shared unofficial details and opinion about the next generation of Corolla via our blogs.
Also Read: Toyota Corolla 12th generation to debut on November 16th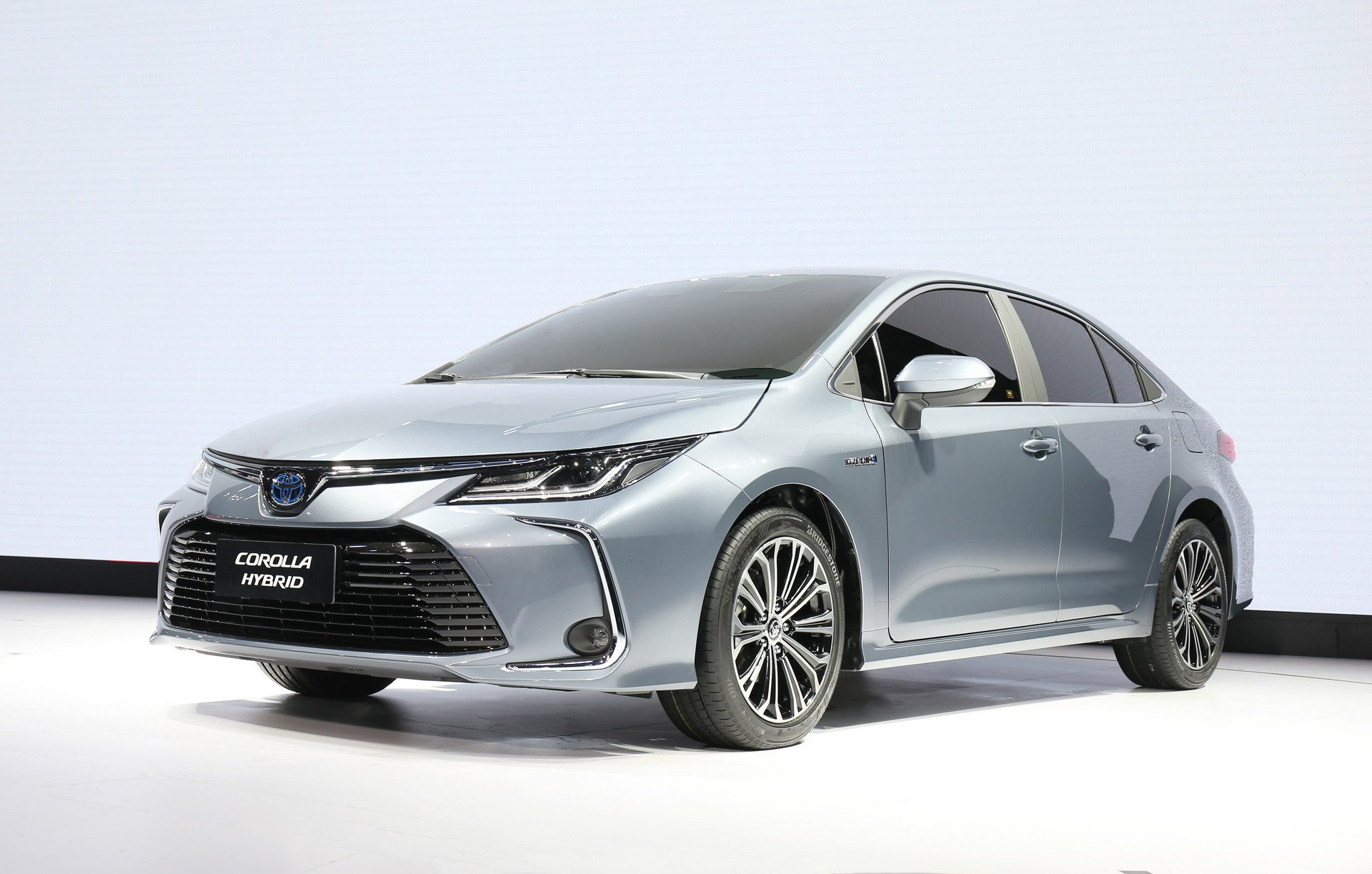 Ladies and gentleman, please welcome the all-new "Toyota Corolla 2020". According to Toyota, the world's most popular and best car is about to get greater than ever. Toyota officially unwrapped the covers of the new Corolla on its global launch at two exclusive events; one in Carmel, California and another at Guangzhou International Auto show, China. Please keep in mind that our article will be specific to the US & China-specific Corolla sedan at this time. It's my understanding that the Chinese-market Corolla will become next-generation Corolla in Europe and all other regions, which includes ASEAN and eventually Pakistan.
Although the New Corolla is a global model, there is a slight difference between the China and North American versions. Besides the difference of front fascia, the rest of the car is identical inside and out. The US and China spec vehicle have a different bumper at the front, which creates a different design altogether. For quick identification, the North American variant will have a Toyota emblem stuck on the slanting portion of sheet metal between the headlights, while the China or as can say Asian spec model will have a Toyota emblem conventionally placed on a slim grill between the two headlights, like the previous generation Corolla. Besides the difference in grill and bumper, the North American and China spec vehicle have different headlight design although both get bi-beam LED headlights. You will also find round vs elongated fog lights when two versions are compared. On the exterior, the front of the China-spec vehicle somewhat resembles with the already revealed Corolla hatchback.
On the side profile, we can see a new glass panel at A-pillar where the side view mirrors are mounted. On the rear door, we will see new trapezoidal glass panels unlike a triangular shape, which is on the previous Corolla sedan. Both these new window panes at the front and rear door area will increase visibility and openness within the car. The front and rear doors get curved lower edges which gives the car a sporty look. There are newly designed side view mirrors with integrated turn signals. On the rear end, there are newly designed LED taillights and bumper. Newer style trunk lid with connecting trim between two tail lights gives new Corolla an elegant look. Overall the 12th generation Corolla has improved styling on the exterior. It's my personal opinion, but a Chinese market Corolla looks much better overall when compared with a US variant as far as front styling.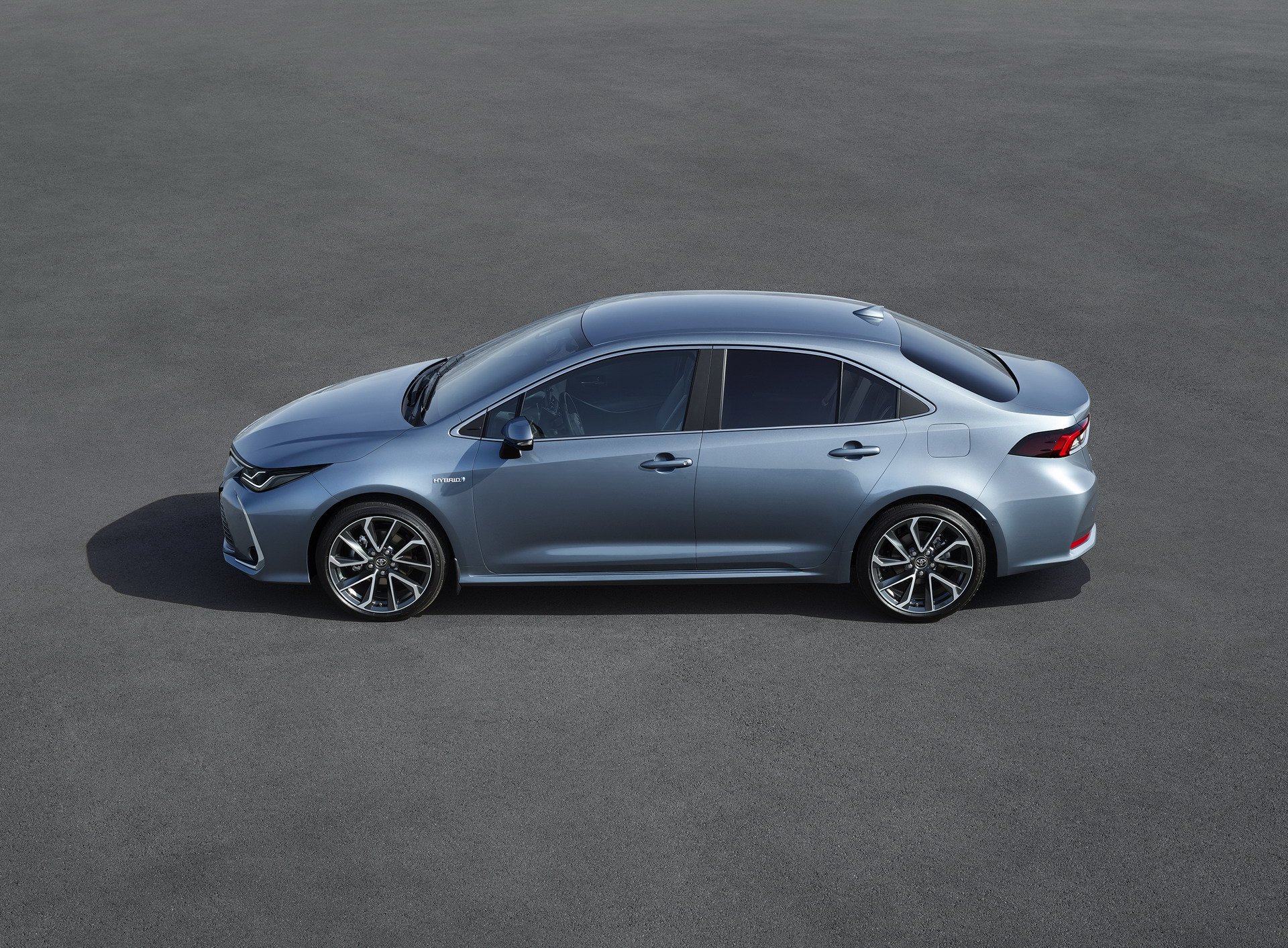 Although the China and US variants are different at the front, mechanically the vehicles are identical. As reported earlier, The new Corolla 2020 is based on Toyota's new global platform known as TNGA, "Toyota New Global Architecture,"  GA-C to be specific for compact vehicles. This modular platform is currently being used by the number of current generation Toyota models like Prius as well as the C-HR. The new Corolla is slightly longer and wider than the previous generation. It has the same wheelbase as the 11th generation Corolla but the new model is lower than the past. The Corolla is 4,640mm long, 1,780mm wide and 1,435mm tall, with a wheelbase of  2,700mm. According to Toyota, the new Corolla has wider front and rear track dimensions. The height of the new Corolla is also reduced from the previous generation by 20mm. Toyota promises that a wider and lower stance gives the car much better driving dynamics with the lower centre of gravity with improved stability. The new platform gives Corolla quite and comfortable ride with reduce road noise.
As of the interior as we already predicted, Its identical to what we have seen for the Corolla hatchback or the Corolla sports-wagon. Both US and China variants carry the identical interior. There is a centrally placed 8″ high definition touchscreen head unit over the AC vents and climate control unit for the hatchback. The base models will get a 7″ touchscreen. The new tablet-style head-unit is all new design language across the Toyota model line and can be seen in the new full-size sedan Toyota Avalon as well as the new Rav4 SUV. The new Corolla gets a 7″ digital cluster on the higher variant of the Corolla sedan as we have seen in the hatchback. The driver will be able to select between analogue and digital speedometer styles. A conventional needle-type analogue cluster will be available on the base and lower trim levels. The Corolla sedan will comes standard with a 4.2-inch Multi-Information Display (MID).
Digital automatic climate control and steering mounted control are also available. Toyota promises improved materials for the dashboard and other areas within the cabin as well as the use of noise deadening at key locations for a noise-free interior. Apple car play, android auto as well as wifi, Amazon Alexa compatibility and six speakers come standard. Toyota will also offer an 800-watt premium JBL audio system with door mounted sub-woofers on fully loaded US Corolla. The increased exterior dimensions also help improve interior leg & sounder room comparing the previous generation. Newer seat design with better seat materials will be offered with the cloth as standard or Softex/leatherette on upper trims. Overall, the new Corolla has a completely new interior design unlike the retro looking interior of the previous generation, which was very boring and bland.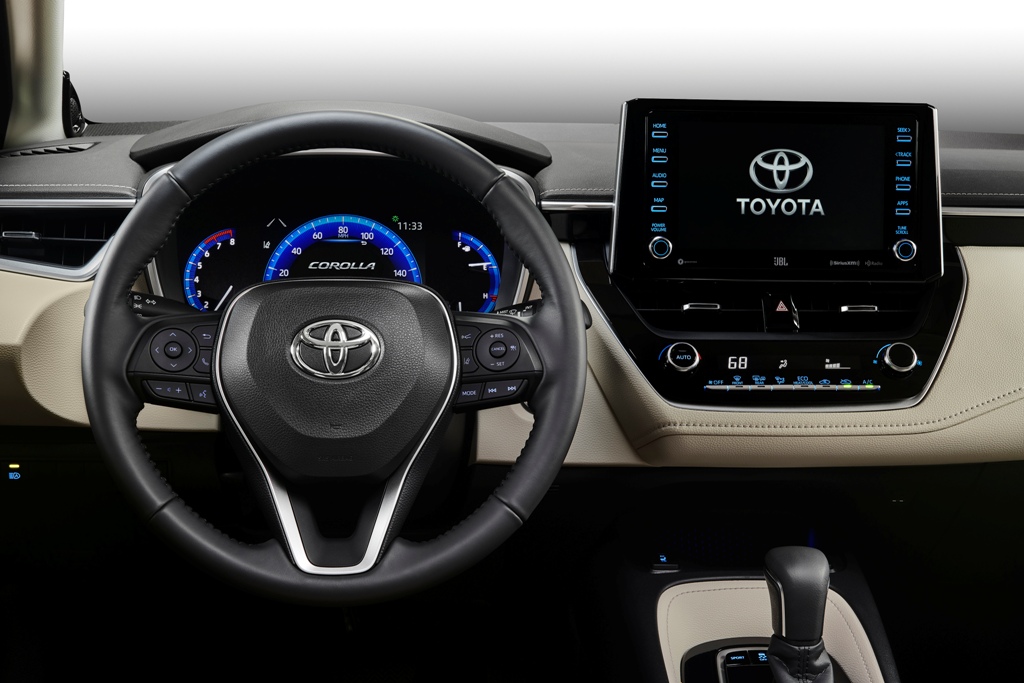 When it comes to details under the skin, everything is new here as well. Toyota didn't confirm what engine options will be available for China. The Chinese variant is revealed in a hybrid option with two trim levels; a regular hybrid and an upscale model as Levin Hybrid.  The Corolla hatchback in Europe is offered with a 1.8L hybrid, and 2.0L hybrid and either of this engine class might go under the Corolla sedan with the hybrid. Although we have some confirmed official details as far as North America. The US Corolla will be offered with two engine options; the first one is the same as previous Corolla, a 1.8L (2ZR-FAE) 4 Cylinder engine. Toyota mentions that although this engine is from the previous generation Corolla, some refinements have been done with some power enhancements as well as better efficiency. Official figures are not provided at this time. In the previous generation, the same engine produces 138hp, so we can expect a few more horse under the new Corolla. The Corolla variants with this engine will be offered with the same CVT transmission as in the previous generation. Toyota North American presentation also revealed that for the first time a Hybrid variant of Corolla will also be offered in the United States. No additional details were provided in this regard but it seems that it will be identical to what will be offered in China.
The other engine option is Toyota's new 2.0L (M20A-FKS) Dynamic Force Engine. This is the same engine offered in Corolla hatchback. This engine produces 169hp and 204NM of peak torque at 4,800 rpm. According to Toyota, the new engine delivers more performance while using less fuel. Interestingly, the 2.0L engine is also physically smaller and lighter, helping to lower the car's centre of gravity and improve its overall balance. Depending on trim, this engine is available either with a 6-speed manual with rev match feature or Toyota's new CVT transmission with launch gear feature as offered in the hatchback.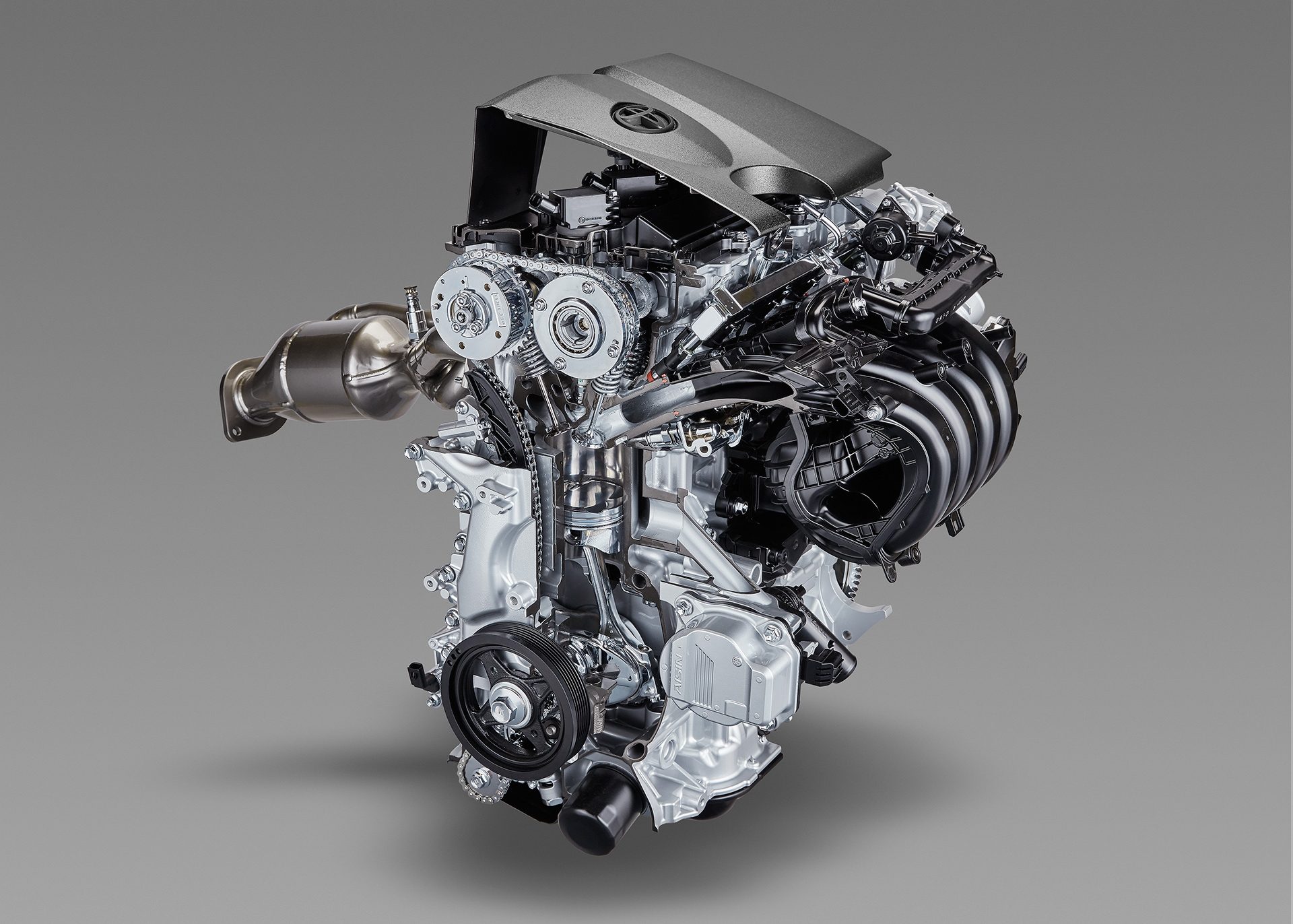 Now the biggest news is here at the suspension which was a suspense before the launch of the new Corolla. There is fully revised and updated MacPherson strut front suspension while Toyota killed the conventional torsion beam setup from the rear. Toyota has blessed the new Corolla with a brand new multi-link rear suspension. Toyota also added new shock absorbers to provide better and optimized damping force for better handling, stability and ride comfort. There will be 16″ steel rims on the base model while rest of the variants get 16″ new style alloys. Besides this, you can also opt for 18″ alloys.
When it comes to safety, Toyota does not disappoints. All Corolla regardless of trim level will come with Toyota Safety Sense TSS. This means that all Corollas even a base model will come equipped with a PCS (Pre-Collision System), DRCC (Dynamic Radar Cruise Control), LDA (Lane Departure Alert) with Steer Assist, LTA (Lane Tracing Assist), AHB (Automatic High Beams), RSA (Road Sign Assist). As always all variants of Corolla will come equipped with standard eight airbags, Electronic stability control, traction control, hill start assists, Electronic brake distribution. On the safety front, Toyota also added "Safety Connect" feature, so in the event of an accident or other emergencies, rescue/help can be dispatched directly to the vehicle's GPS location. The system will be linked with airbag deployment module.

Overall, the new Corolla for sure seems improved in every department. The 12th generation Corolla is a very serious matter for Toyota because although the total global sales of Corolla will be higher than its all-time rival Civic, it lost sales by more than 50,000 which is around 14% units in North American market comparing Civic, which is Toyota's single biggest market for Corolla. The much refined and appreciated Civic has already set a new benchmark in the compact car segment and Toyota would like to make sure their next generation is better in all aspects comparing its rivals. We need to wait and see how it performs on the road as far as its handling and driving dynamics.
The 12th generation Corolla 2020 will be offered for sale in the US in next 6 months as the model year 2020. Around the same time, it will be available in China and Europe. No details on pricing but it is believed that it will be around the same price point as 11th generation Corolla in the US.  The new Corolla will be showcased on the upcoming LA Auto Show later this month for public viewing. We can expect the release of 12th generation in Pakistan sometime in mid to late 2020. We will update our readers with up to date information on this subject and will share details once available.
Before the launch of this new Corolla, CEO of Toyota North American Region Jim Lentz said,
"It will be better looking than the current model. The current model is a little bit tall and not very sleek. The new Corolla will have a lower center of gravity, better ride and handling, lighter weight for better fuel efficiency"
Below is the North American Variant: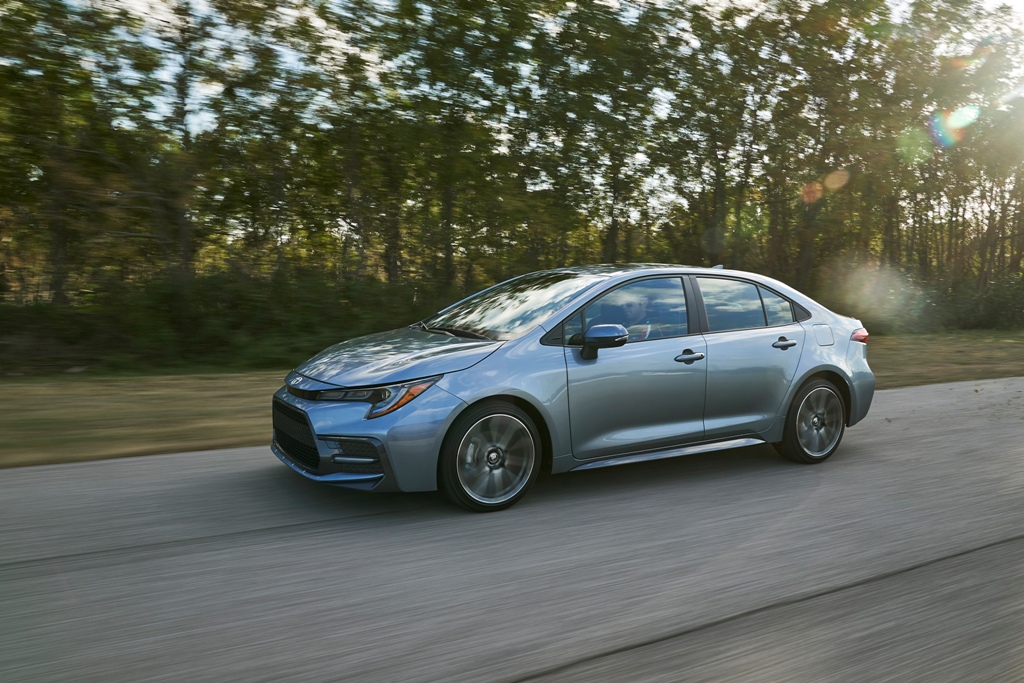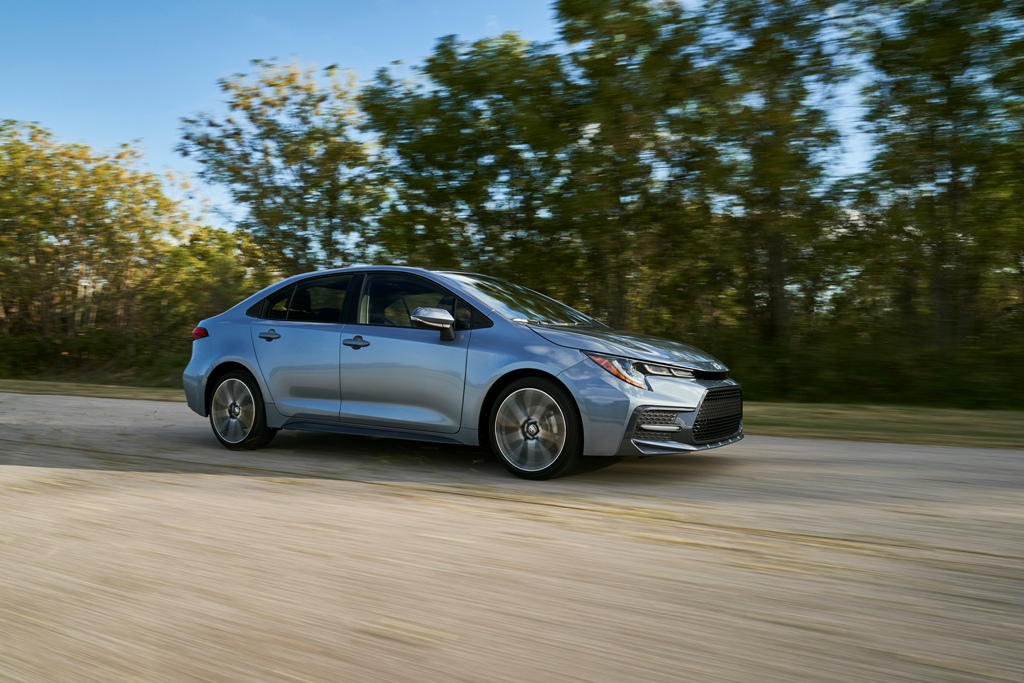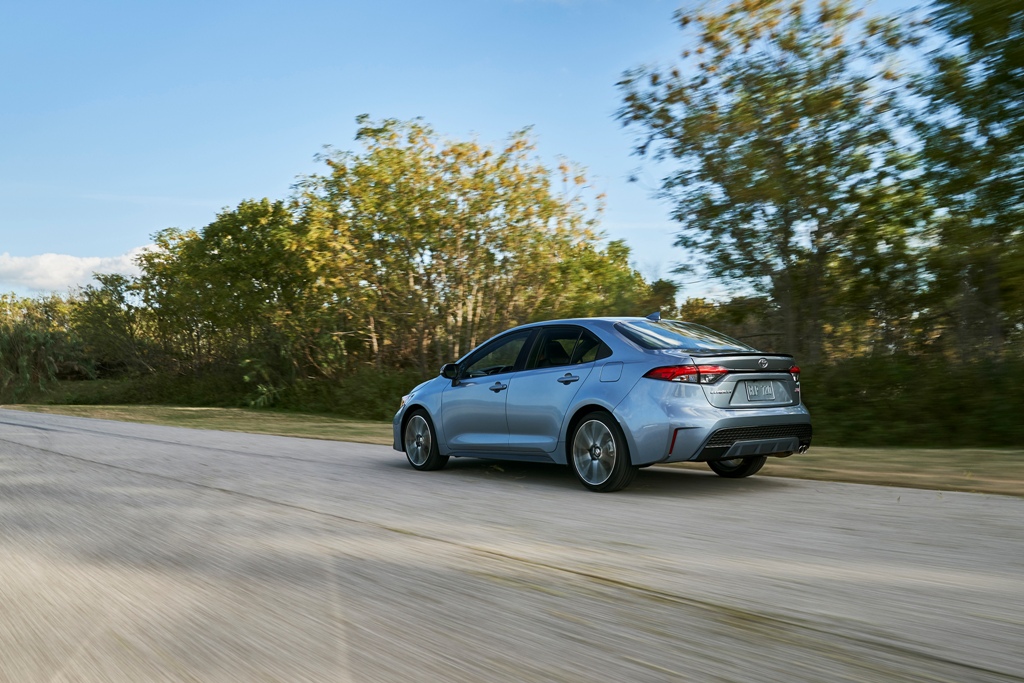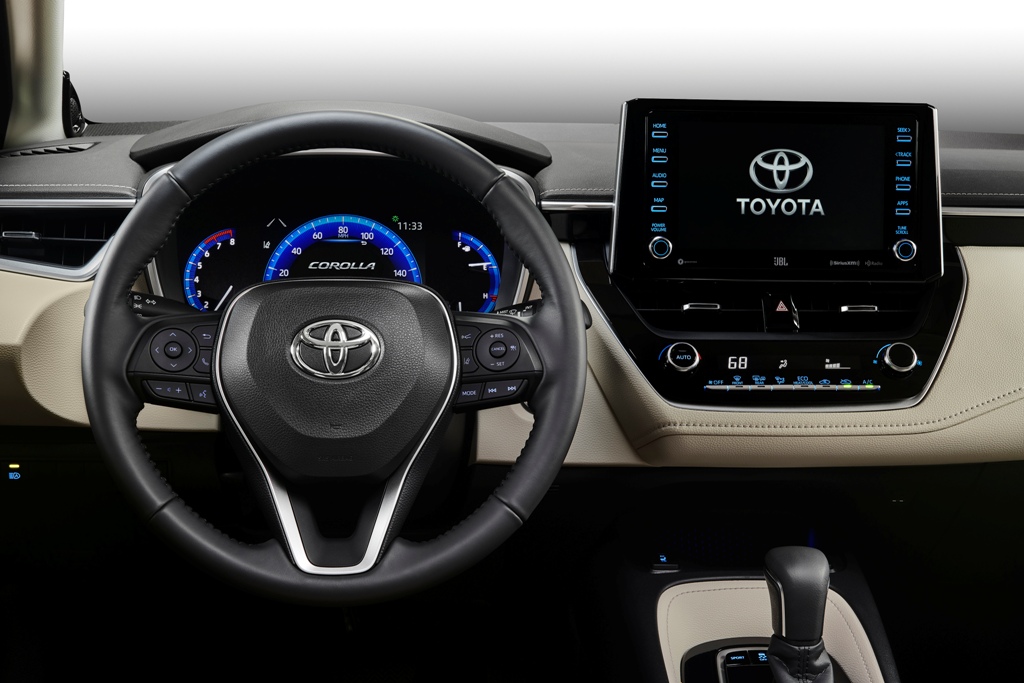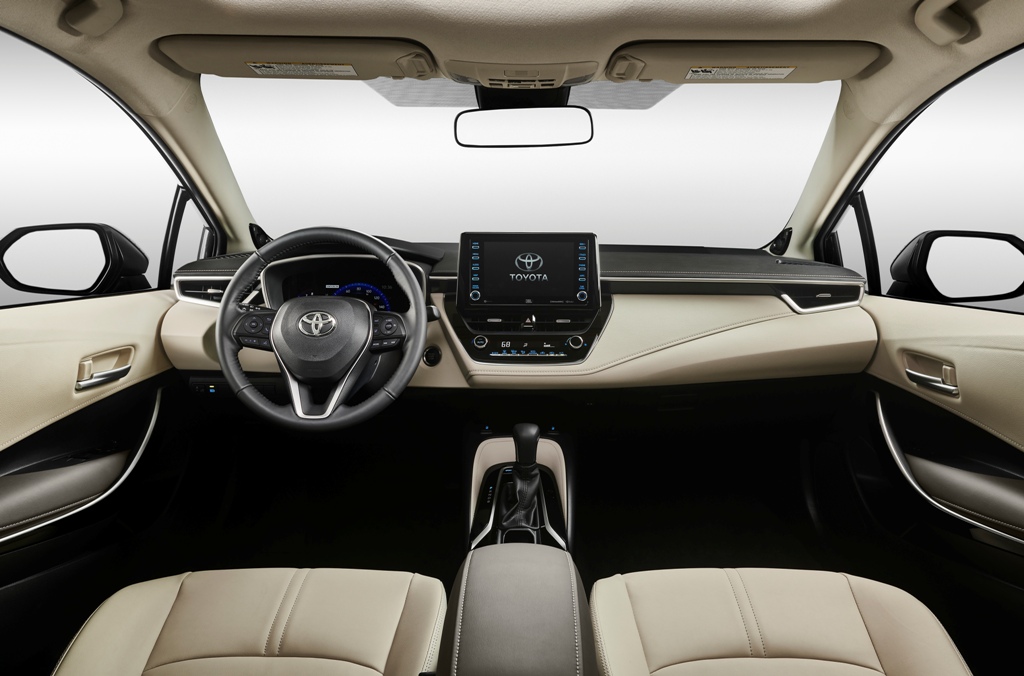 Below you can find Chinese Market Corolla which will eventually reach Europe and other Asian countries Including Pakistan.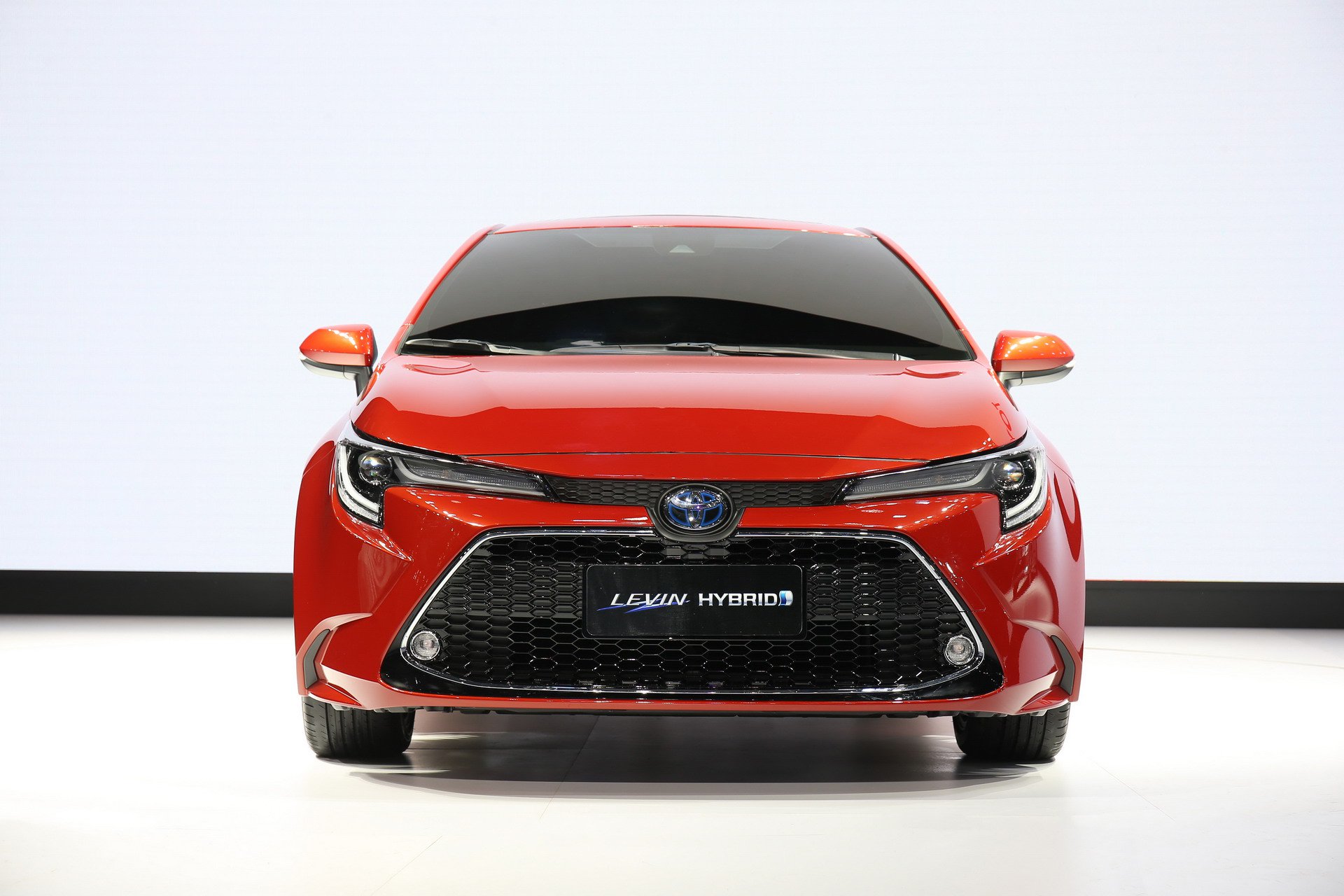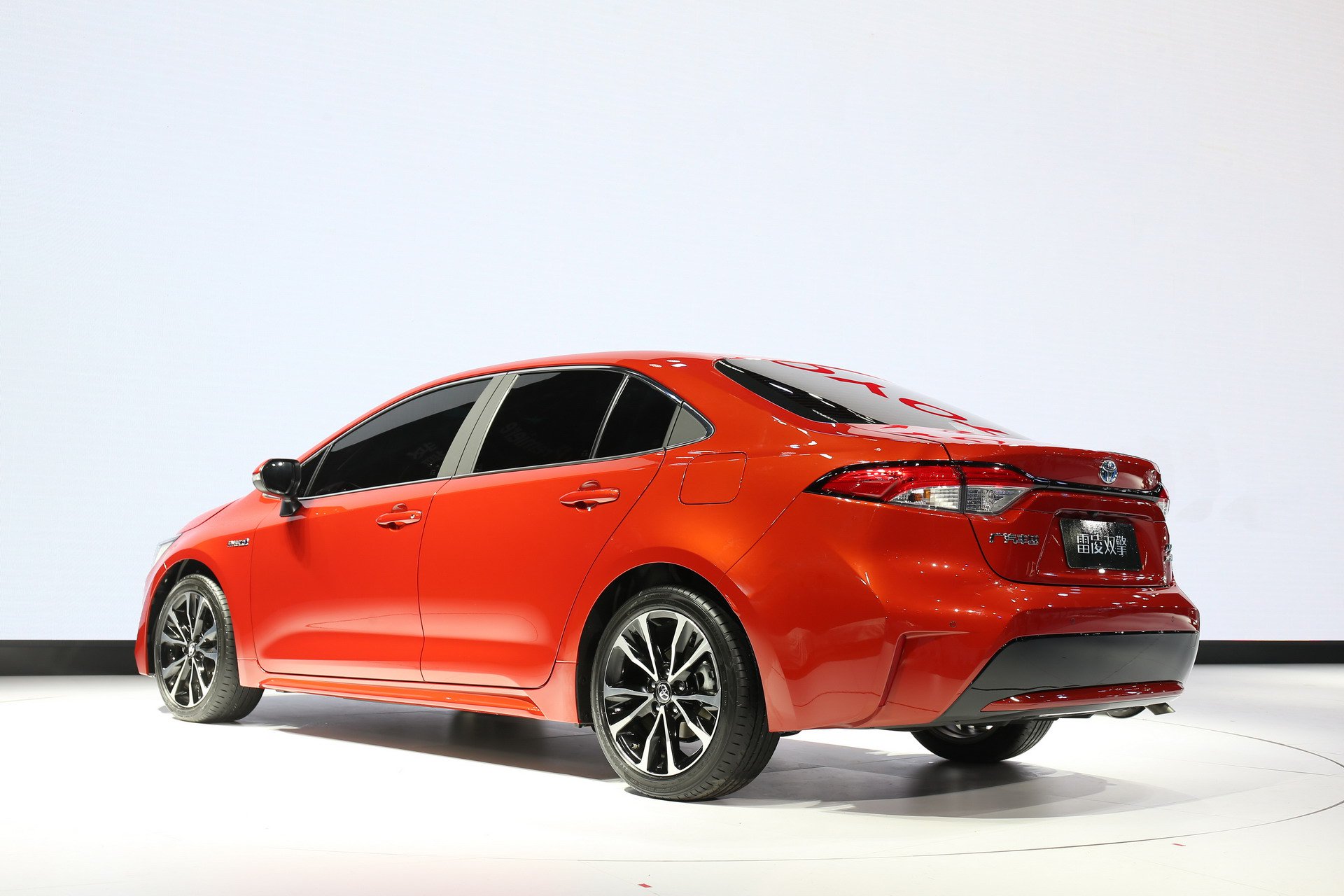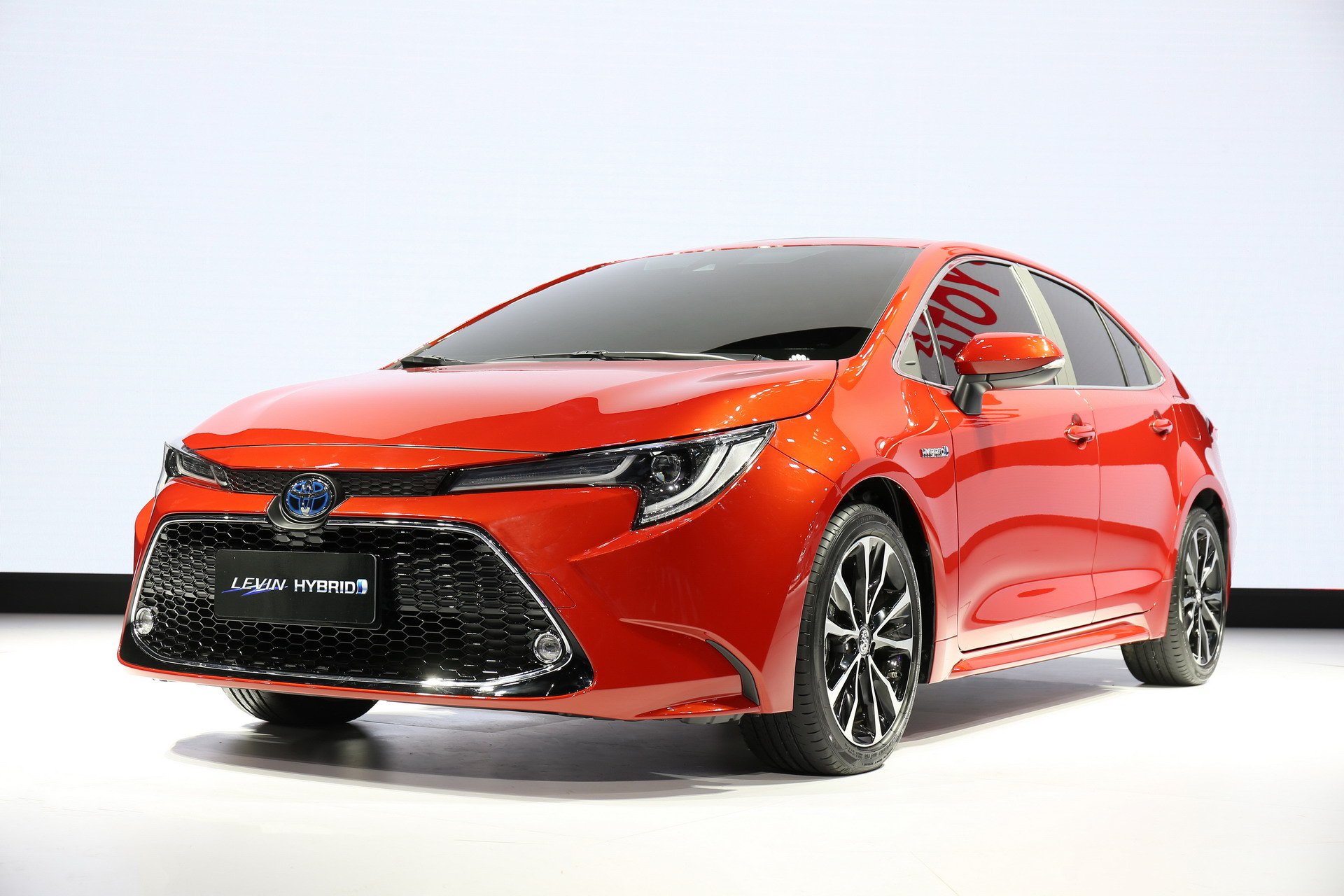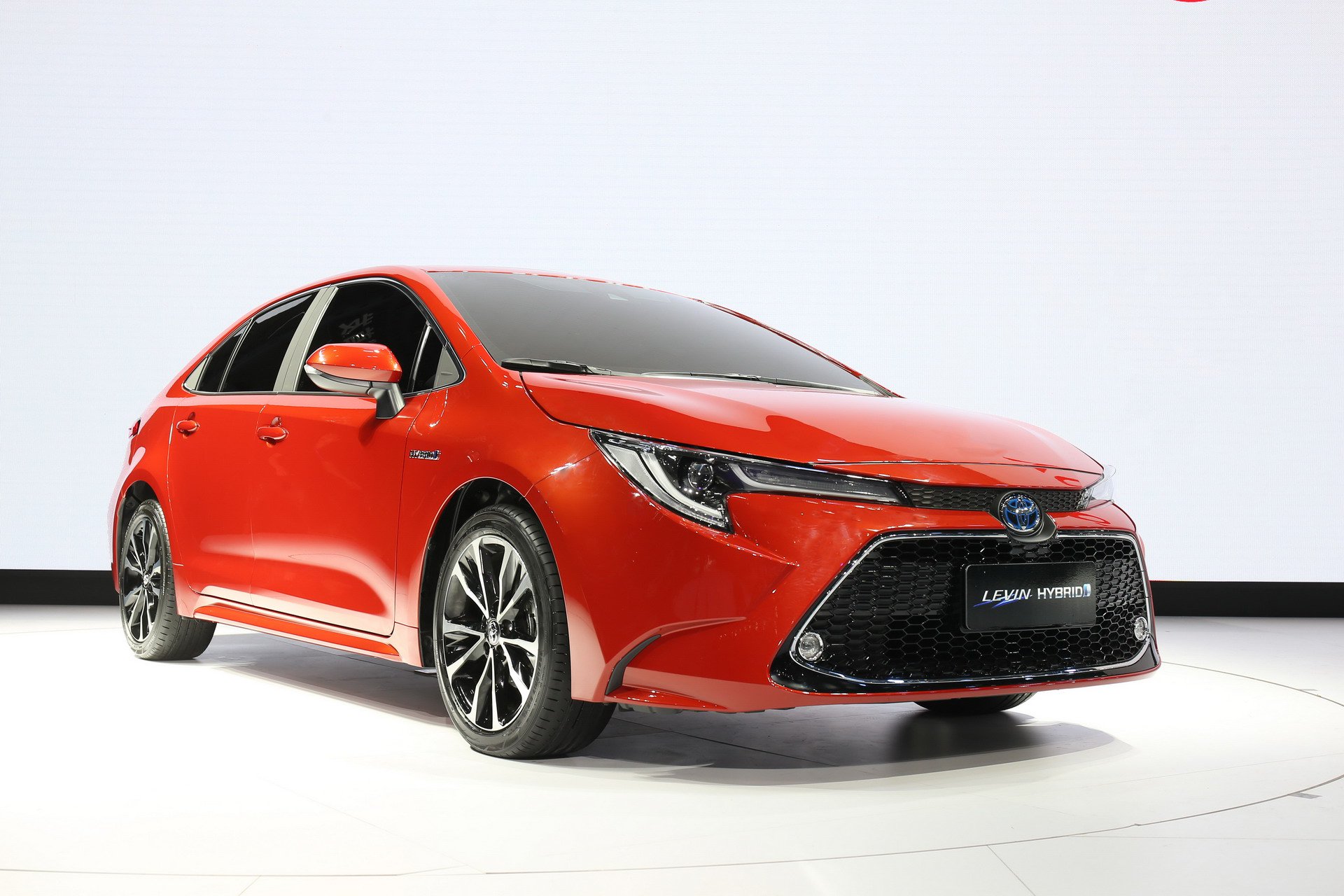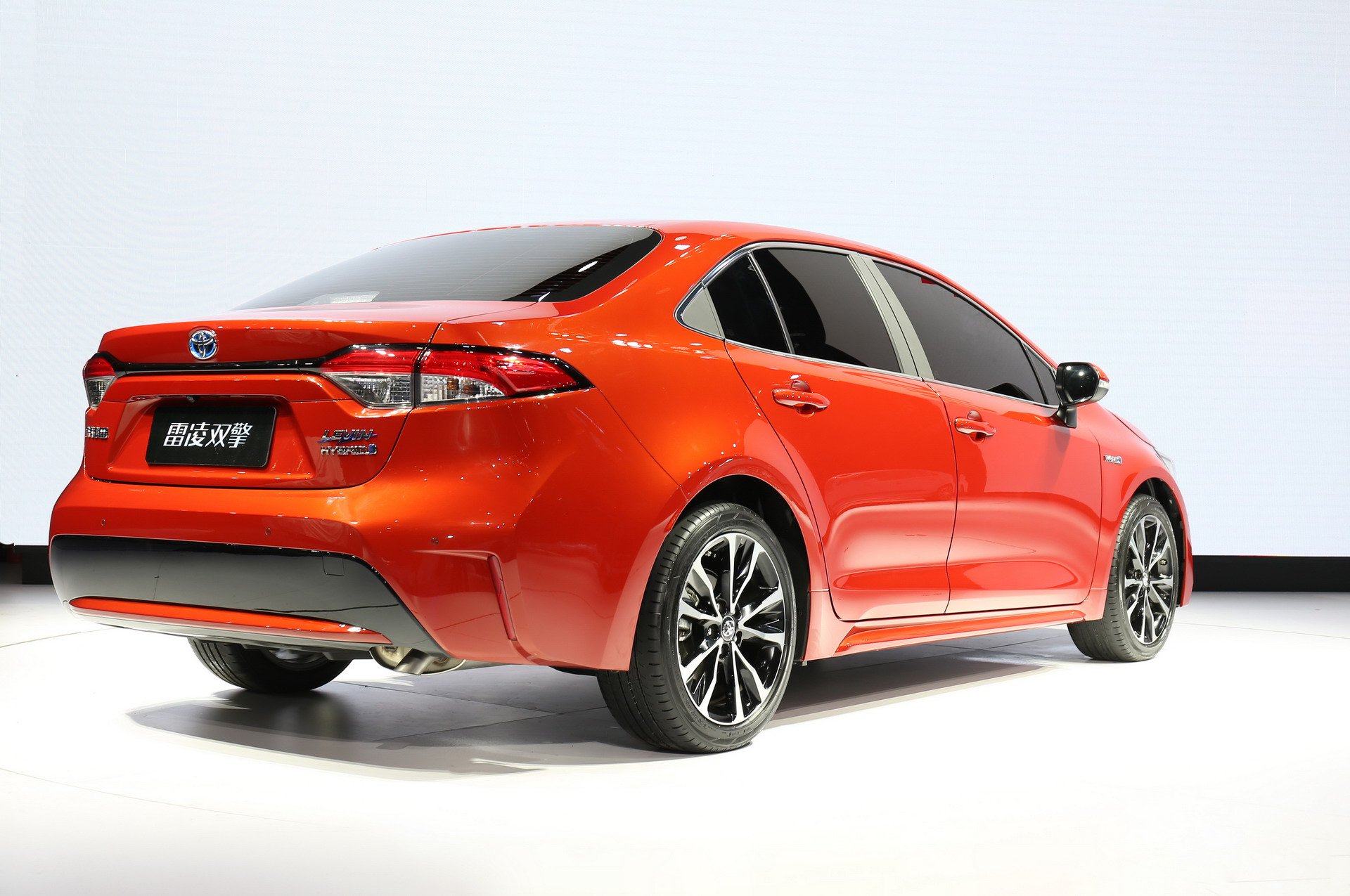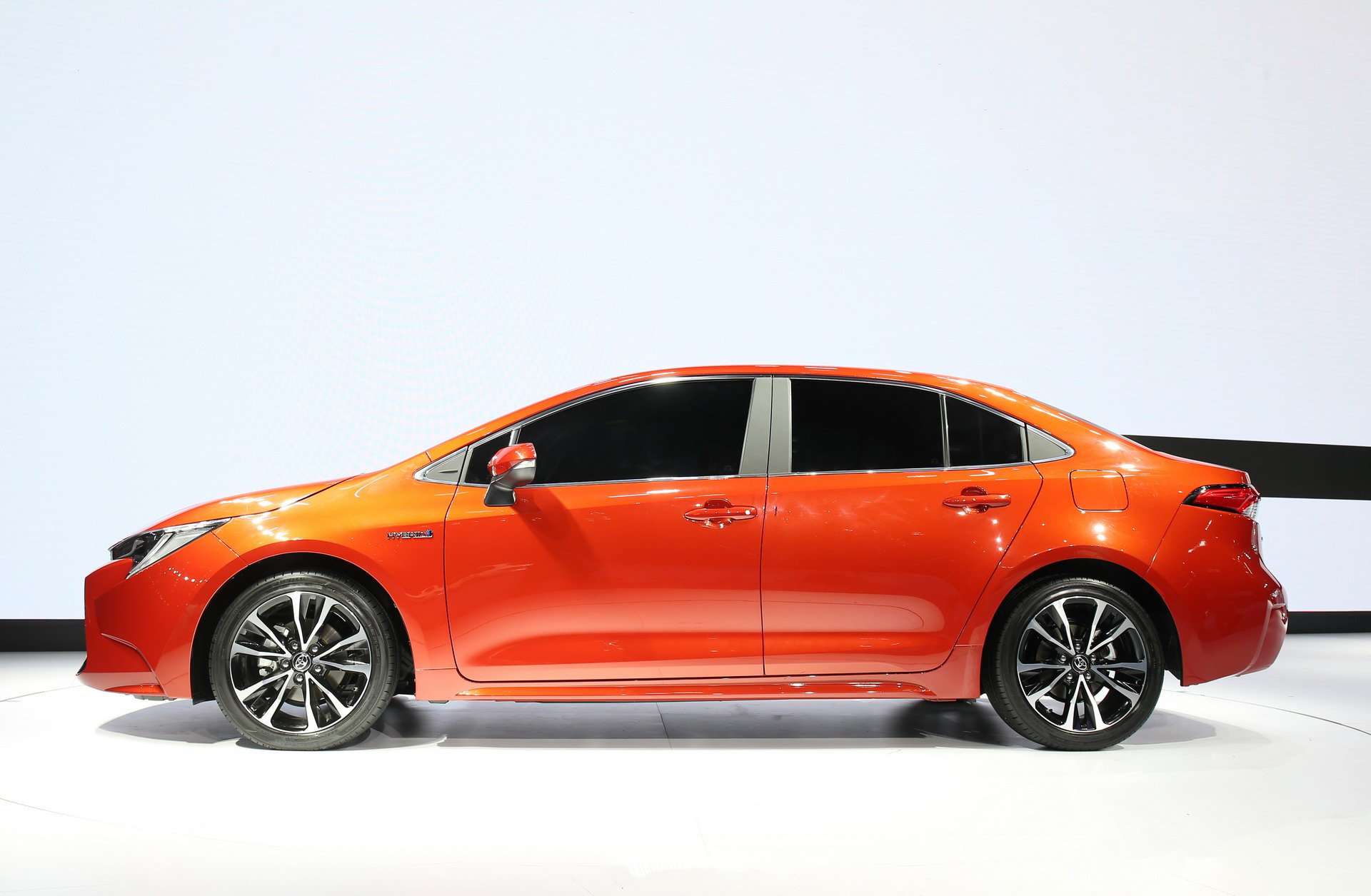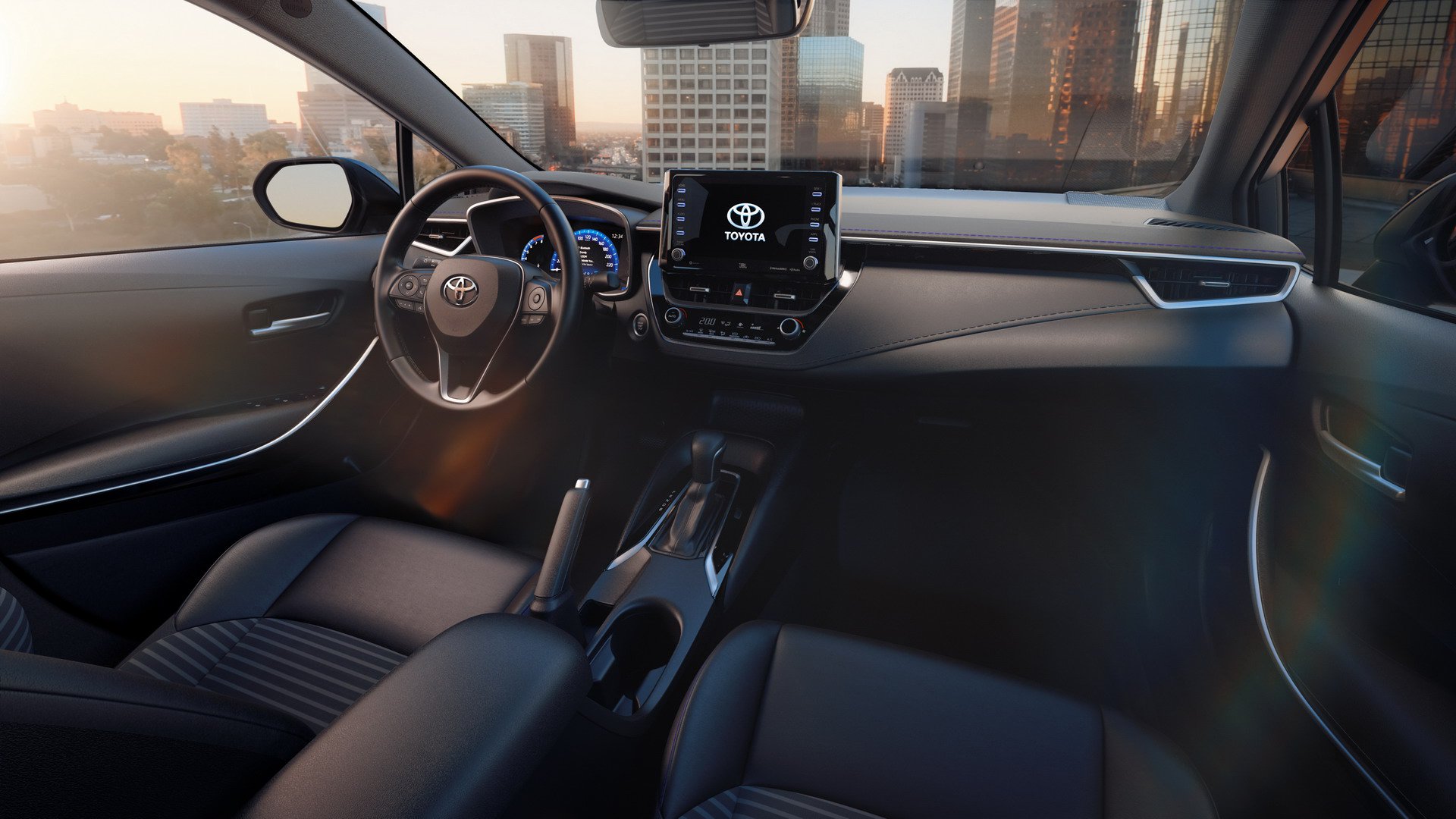 Meanwhile, join Pakwheels forum for a discussion on this subject here > Pakwheels.com/12thGenerationCorolla.
So, what do you guys think after looking at this new generation of Corolla?