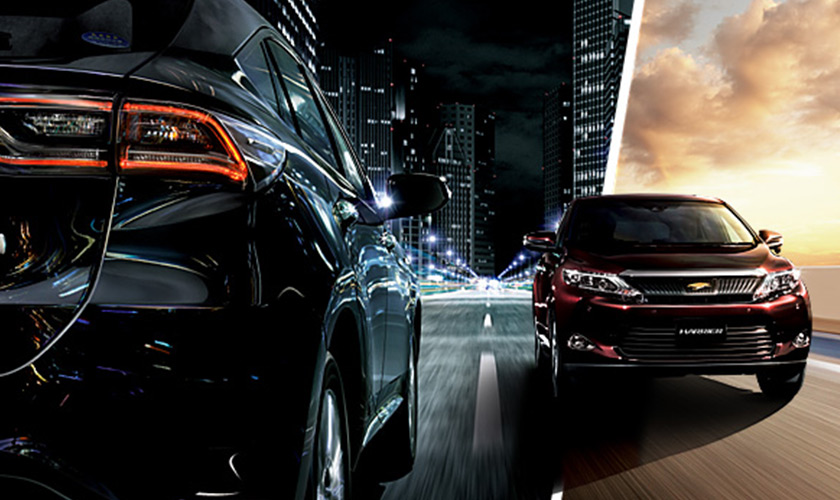 Toyota Harrier Hybrid: An Option Worth Considering In A Budget
SUVs, crossovers and 4WD vehicles have become a way of life and are here to stay. Automobile producers around the world are manufacturing SUVs and crossovers fitting in every budget and size. The introduction of hybrid technology has given a boost to this segment of vehicles through reduced fuel consumption and carbon emissions, that otherwise were known for being gas-guzzlers. Resultantly, we find hybrid SUVs right from high-end Lexus 570h, to Porsche Cayenne, Lexus 450h, to mid-sized Toyota RAV4, Nissan X Trail, to small SUVs like the Honda Vezel, Nissan Juke, Audi Q4 and the latest entrant Toyota C-HR. But one has to find an SUV appropriate for Pakistan within an affordable budget and running cost.
A highly recommended option is the 3rd generation Toyota Harrier Hybrid (the new shape), which replaces the outgoing 2nd generation (30 series) 3300cc V6 Harrier. Released in January 2014, the new shape Harrier Hybrid, also called 60 series is based on RAV4's new MC underpinnings contrary to the first and second generation of Harrier which were built on the K Platform.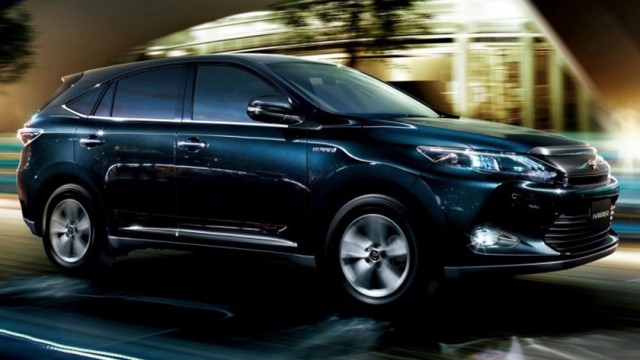 Exterior of 3rd gen Toyota Harrier has gone through ingenious face-lifting. The design and style is modern, aerodynamic, sleek and attractive. The sideway profile has been improved by making the front longer as well as side tail tones. The front guard has been redesigned to make front end smooth to lower the aerodynamic drag.
Interior has been totally revamped. The dashboard is stylish; inner components are enhanced by dazzling details with sleek control panels which perfectly fit the interior design. Besides front and side airbags, climate control, TV Navigation, a new addition is Blue LED lightening.
Contrary to the outgoing 3300cc V6, new Harrier is powered by 2500cc 4-cylinder 2AR-FXE14 gasoline engine which also powers the 2500cc Camry Hybrid. It comes equipped with a 7-speed full-time 4WD CVT transmission that gives out reported mileage of 22km/l. The engine generates 152 HP at 6000rpm while producing 150 lb-ft of torque.
Body size is 4720*1835*160mm with 2660mm of wheelbase with a seating capacity of 5 adults (regrettably no third line of seats).
The new Harrier comes in three trims: Basic entry level is Grand, with 17-inch alloys and fabric manual front seats. The intermediate variant is Elegance with powered front seats and fancy 17-inch alloys. Top of the line is the Premium package which comes with 18-inch alloys and powered leather seats.
The government gives a 25 percent custom rebate to those hybrid vehicles which have an engine larger than 1800cc. Luckily, no enhancement in duties of these hybrids was made in increased duty structure announced on 1st December 2015. Therefore, the approximate cost of an entry level 2014 Harrier Grand will be around Rs 6.5m. The depreciation, with the passage of time, will be at a scale of 1 percent per month.