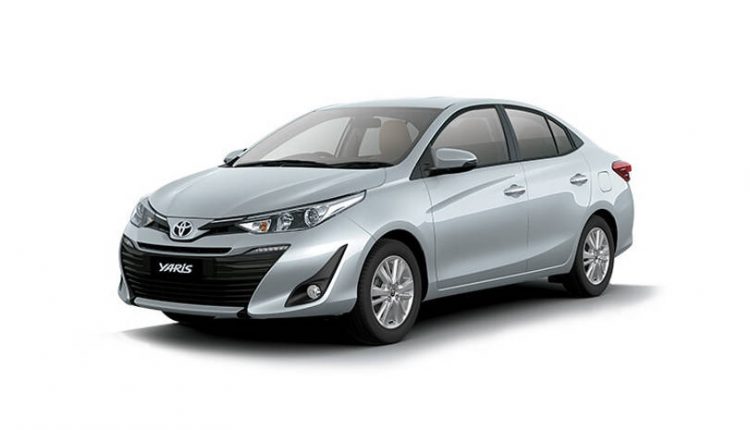 Yaris Price Increased by Toyota, AGAIN!
Toyota Indus Motors (IMC) has increased the prices of its latest model, Yaris, by Rs40,000. The company has hiked the rate of all variants of the car. 
According to a notification, the company will implement new prices from October 13, 2020.
The notification read that the base variant Yaris 1.3L MT will now cost Rs2,509,000, comparing to its old price of 2,469,000. Meanwhile, the 1.3GLI CVT's new price is Rs 2,689,000, after a jump of Rs40,000 from Rs2,649,000.
Furthermore, the revised rate of 1.3 ATIV MT is 2,619,000, compared to oil price of 2,579,000. The notification also read that 1.3 ATIV CVT will now cost Rs2,769,000, 1.5 ATIV X MT will cost 2,829,000.
Meanwhile, the price of top-of-the-line variant 1.5 ATIV X CVT has reached near Rs3million as its new price is 2,999,000 from its old rate of Rs2,959,000.

Terms and Conditions in Yaris Price Hike:  
According to the company, new prices will apply to all new orders received on and after October 13. "Current RSP applies to all existing full payment/GTG orders available in the system," the company said.
Furthermore, the company has applied all new prices on all government and army orders, already created in the IMC system.
Early Price Hike: 
In April, IMC increased the prices between PKR 110,000 to PKR 500,000 depending on the vehicle. Toyota Yaris also experienced a hike in price. The base variant, 1.3L GLI MT, went up in value by Rs 120,000. The ex-factory price of the base model stood at Rs 2,469,000. After the hike, the price of the top-of-the-line variant increased by Rs 150,000. The cost of the 1.5L ATIV X CVT stood at Rs 2,959,000.
The company said the prices are increased due to high price of US dollar.
Why Hike in Yaris Price? 
Earlier, the local manufacturers have mainly cited an increase in the US dollar rate for the hike in price. However, this time the case is different because the Pakistani rupee is gaining strength against the US dollar. Currently, the rupee stands against the dollar at Rs163.72 in the inter-bank market. The price has come down from Rs168. By this calculation, Yaris should've decreased by Rs60,000, but the company hiked it by Rs40,000.
Do you guys think that this price hike is justified, even though the Pakistan rupee is currently stable against the US dollar?
For more news, views, and reviews, keep visiting PakWheels Blog.