Nuisances like long delivery times of a car have annoyed customers for many many years. People have to wait a significant amount of time ranging from 3 months and going up to a staggering 6-7 month to get their brand-new cars.
So, to curb this menace, Toyota Indus has taken strict action in this regard. The company has issued a public notice which states that the company has cancelled more booking orders of individuals who appeared to be discrepant or were booked by potential investors.
Also Read: IMC Pakistan cancels more than 1300 booked cars
According to the details the company extensively examined the Provisional Booking Orders (PBO) and verified the information and cancelled those bookings which were found to be of individuals who were aiming to sell the cars for ON money (premium). These individuals will get be refunded their total.
This is a great step by Toyota Indus in order to facilitate genuine Toyota Customers and finally a step forward in removing the menace of high ON money asked by many sellers in the local market. Toyota also cancelled more than 1300 booked cars in November 2017, we thought that this would greatly encourage other manufacturers to do the same, but none has followed suit yet.
It is important to mention that the company has also announced that if there is any error in judgement the individual can contact them before 29th March 2018 to keep the order valid which will be delivered as per the schedule. IMC also stressed to its customers only to order vehicles from authorized 3S Toyota dealerships and never agree to pay any premium.
At the moment these 248 bookings have been canceled: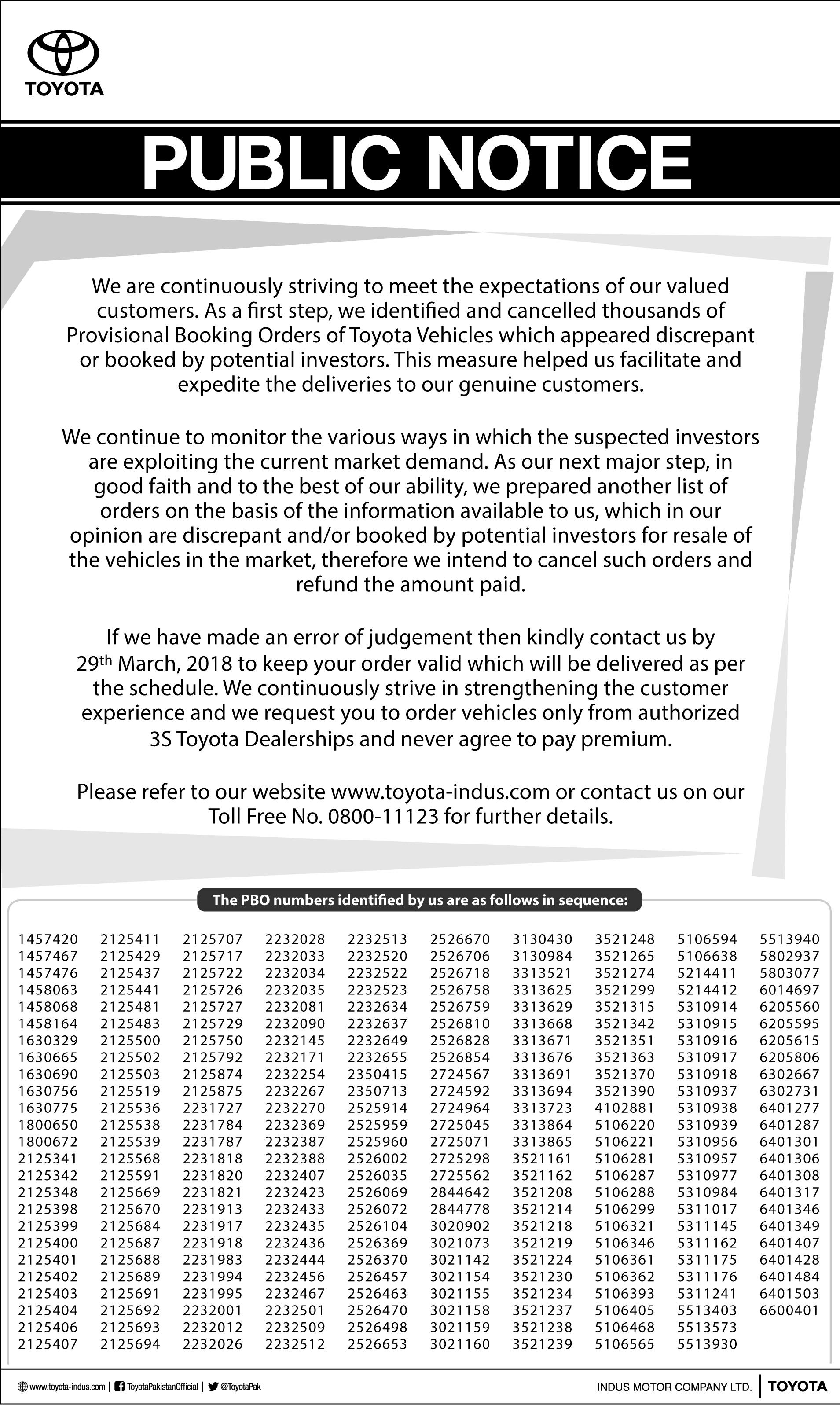 Share your thoughts in the comment section below.