Ford's 2019 Mustang is going to arrive with an array of new options amongst which, the California Special variant will stand out the most. The California Special has been part of Mustang stable since 1968. The build and design of the variant are about the same, except that the fading stripe on the side is moved up to the middle of the door instead of on the bottom.
Also Read: Ford planning to make autonomous police cars
That is not all, the California Special package also includes fake scoop stickers on the rear fenders, a customized black grille in which the legacy Mustang badge is moved to the right side instead of the center. The CS variant of 2019 Ford Mustang also bears a "California Special" badge in black and red on the trunk lid. Performance Pack 1 front splitter and five-spoke wheels are also part of the package. And lastly, the seats with suede trim have logos "GT/CS" embossed while the floor mats have the same logos embroidered.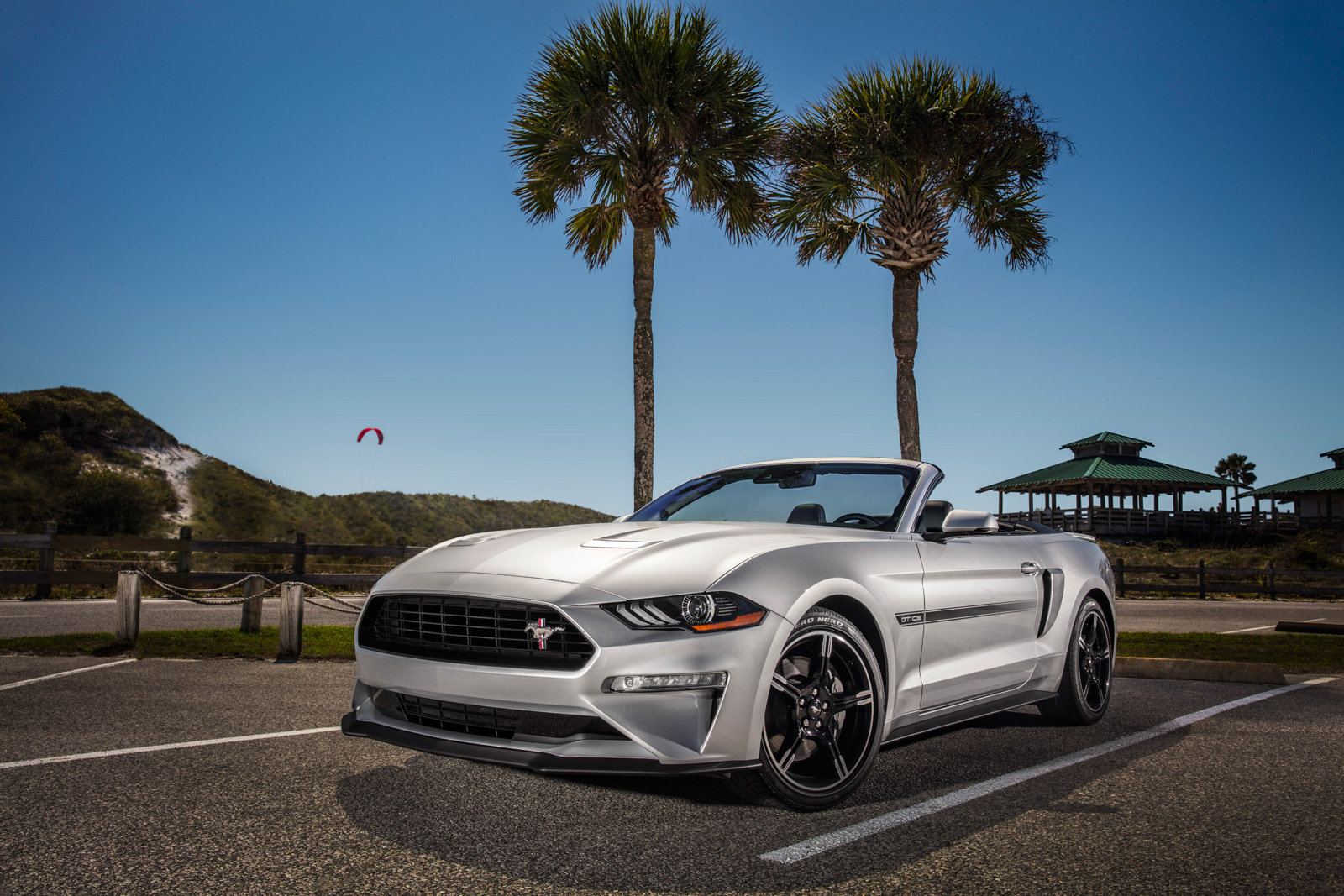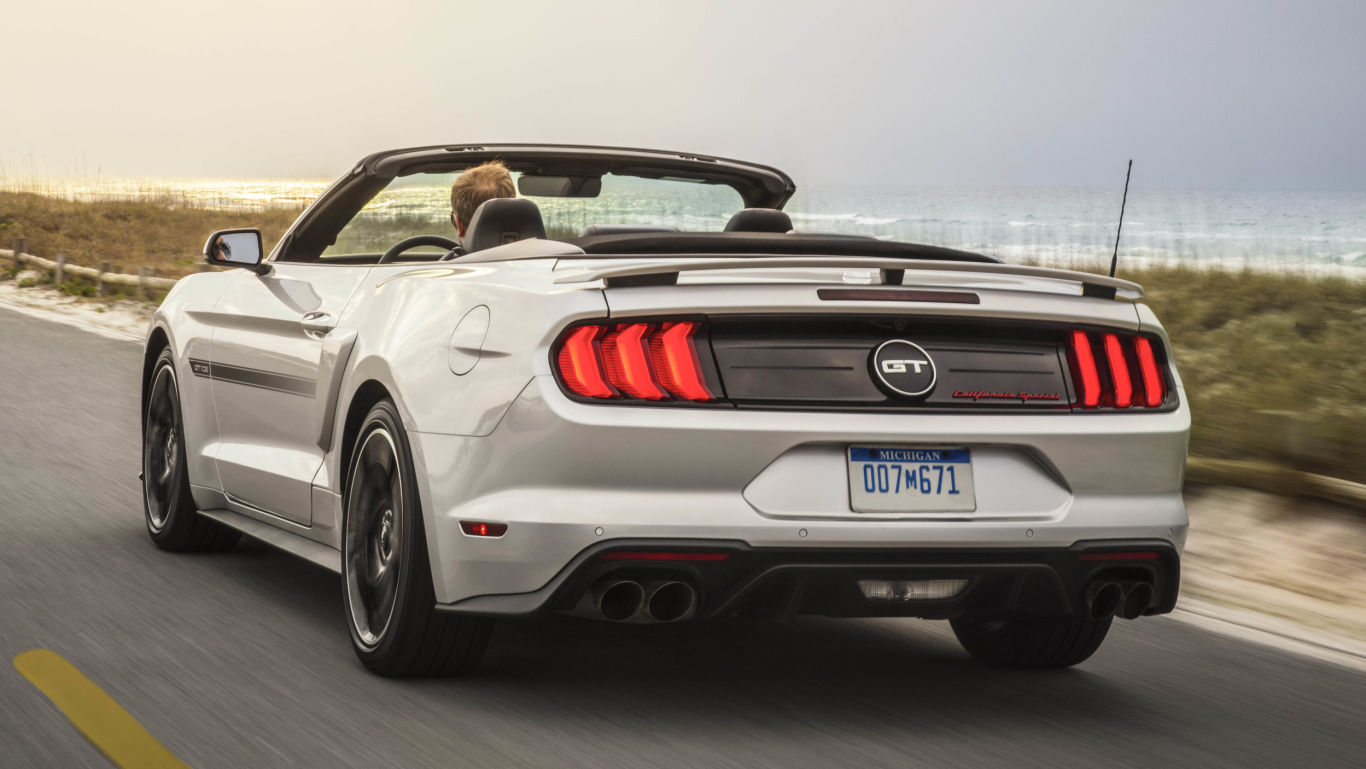 Enough of the California Special, let's talk about the most significant new features that we will be seeing in the new Ford Mustang. All of the 2019 Mustang GTs with the manual transmission will be featuring the rev-matching function that will lower down the effort that you will have to put in while downshifting your car. Mustang GTs with the EcoBoost and the Performance Pack now have the option for an active exhaust that will change its loudness depending on your mood and surroundings. Finally, a 1,000-watt B&O Play sound system with a 12-speaker array is also available for party-rockers.
Since Ford is offering a large number of customizations for the 2019 Ford Mustang, the cherry on the cake would be if the company also gave a few options on exterior colors. The Bullitt edition's Highland Green has already been revealed, now we are waiting for two new color schemes named "Need for Green" and "Velocity Blue".