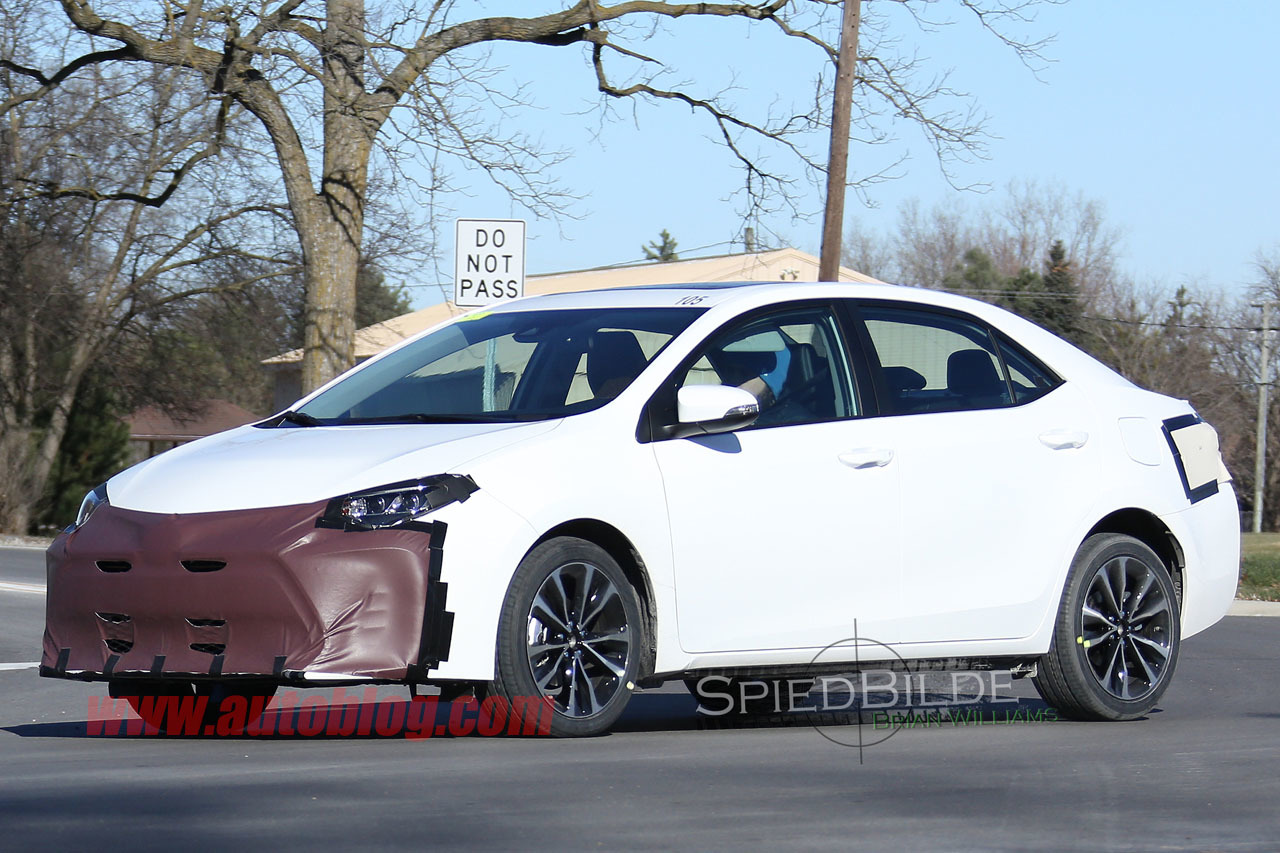 Toyota Is Working On The Facelift Version Of Their Current Toyota Corolla – Spy Shots
The 11th generation Toyota Corolla has been one of the bestselling cars of 2015 both in Pakistan and internationally. In the USA alone, 363,332 units of Corolla were sold in 2015. In Pakistan, the story is same as well. 54,053 units of Corolla were sold in the first 11 months of 2015. We haven't received a number for the month of December yet. The number can easily touch 60,000 this year considering how the car has been in demand.
Also Read: Pakistani Auto Sector Is Booming: Sales Of Cars Have Increased 54pc Compared Last Year
But now since the new Honda Civic is on the horizon, it seems Toyota is feeling the heat. The new Civic has already gone on sale in the US and Canada and will hopefully be launched here in Pakistan this year as well. And to counter whatever dent Civic is going to put in Corollas sale in the US, Toyota has been working to give their ever-popular sedan a makeover.
In order to compete with the potential threat, new Civic is causing, Toyota has been working to refresh their 2017 Corolla. Toyota has taken inspiration for the new nose of the 2017 Corolla from their hydrogen fuel-cell car Mirai. The new facelift test mule of Corolla was spotted in the US. And as expected the refreshed face has been covered with a masking tape, and so are the rear lights. You can only see a portion of brake lights. Probably so they won't get stopped by the Police when on public roads.
But even with the mask, you can see the Mirai inspired large front end vents and curves in the bumper. Headlights, of course, have also been reshaped and now give a much smoother design feel. The interior is expected to have few minor cosmetic updates as well, but the interior, and new powertrain details are not public yet.
Although this is a US version and we usually get Middle East shape here in Pakistan, one can hope a refreshed Corolla will be introduced in Pakistan as well.
Photo courtesy Spiedbilde