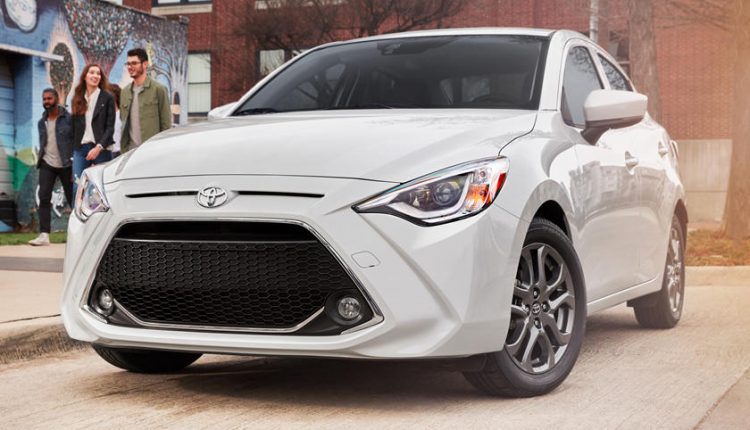 Toyota Yaris is Dead in United States
Toyota has discontinued its Yaris car in the United States. The company has decided to discontinue both Sedan and hatchback variants, which were in lineup since 2006.  According to a leaked memo, the company has told all Toyota dealers and car managers in Southeast that decision has been made to end manufacturing of Yaris Sedan and Hatchback. In short, the road ends for Yaris in America here.
Both variants, as mentioned above, will not be available for the model year 2021. The 2020 will be last model year for Yaris. Moreover, June 2020 will be the last month of production of Yaris Sedan and Yaris Hatchback in the United States.
Talking to media, the Toyota representative confirmed that there would be no new model of Yaris next year.
Plunge in Sales: 
Since 2015, the sales of Yaris was not high in the US. The company sold only 21,916 vehicles in 2019, while in comparison, 304,850 units of the Toyota Corolla left lot of dealers in America. Both variants of Yaris were very affordable vehicles, with prices starting at $15,650 and $17,750 for Sedan and Hatchback, respectively. Meanwhile, the Sedan and Hatchback of Corolla begin at $19,600 and $20,290 in the country.
Now US consumers are waiting for GR Hot hatchback, which is expected to make a massive splash in the market.
Launch in Pakistan: 
Toyota launched Yaris in Pakistan in March earlier this year. The 1300cc sub-compact car is competing Honda city in the country. Meanwhile, the consumers are comparing Yaris with outgoing 1.3L variants of Corolla, which got immense popularity in Pakistan.
However, the newly launched car saw a colossal setback because the government imposed a nationwide lockdown right after its launch. This caused no sale in April, while only 167 units were sold in May.
Another major setback for the car is that the company hiked the prices of Yaris in Pakistan. The rates were increased from Rs120,000 to Rs150,000 for different variants of the vehicle. Toyota is expecting a car sale increase in June as the government has eased lockdown restrictions in the country.
Recommended For You: Toyota Offers Discount On Yaris In India, Hikes Price In Pakistan