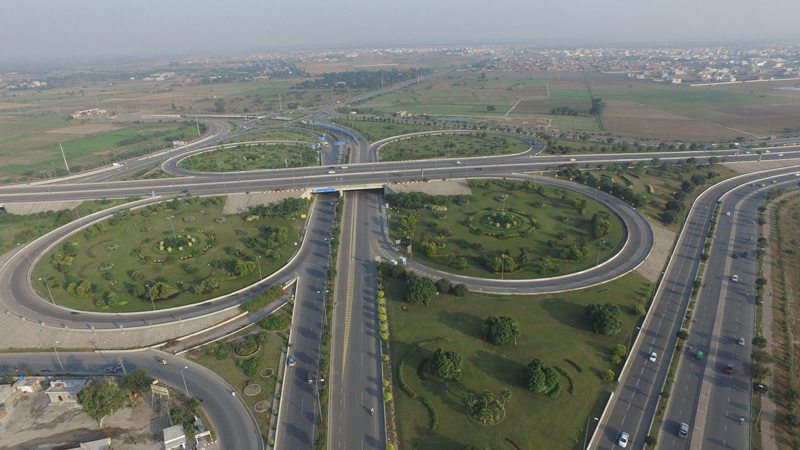 In a bid to reduce traffic flow in Lahore, provincial government initiated many projects one of them being Ring Road. A few days back Lahore Ring Road Authority (LRRA) inaugurated ring road's southern loops 1 and 2, while silently increasing the toll taxes in the process. According to a local media outlet ET, the authority has increased the toll tax by 75 percent to 192 percent. The action taken by LRRA has been harshly criticized by local commuters and transporters, who have threatened the authorities that if the decision is not overturned, they will stop the movement on the route.
Moreover, General Secretary of Pakistan Goods Transporters Association Nabeel Mahmood Tariq said, Lahore Ring Road Authority has increased the rates of toll tax for trucks and trailers from PKR 120 to PKR 350, which is not good and unfair action.
The LRRA has also responded and said that FWO (Frontier Works Organization) had increased the toll tax rates not them as the route has been developed in partnership with FWO, which has invested a large chunk in the Ring Road project. Furthermore, as per FWO's agreement with the government, the authority can also increase the toll tax even further next year to recover its investment with profit.
It is pertinent to mention here that FWO has invested around PKR 20 billion in the project. The action had also been criticised by local commuters, they expressed their anger on social media platforms. Many had also urged Supreme Court of Pakistan to take action and reverse the decision. The toll tax on cars had been increased to PKR 35 from PKR 20.
New rates for vehicles using Ring Road are as follow:
Car/jeep: PKR 35
Wagon: PKR 70
Bus: PKR 175
Pickup/loader: PKR 210
Truck/trailer: PKR 350
Stay tuned to PakWheels for updates.