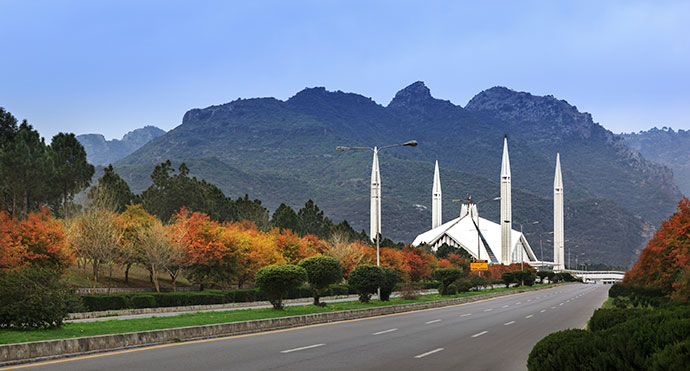 Islamabad and Rawalpindi become the third and fourth Pakistani cities to be included in the Uber' growing global network. Islamabad govt and Uber officials had a meeting on 27 April 2017 to discuss affordable, safe and reliable travel. Sources report that the attendees from Islamabad Government included Deputy Commissioner Islamabad Capt. Mushtaq Ahmad and Secretary Islamabad Transport Authority Mr. Syed Jawad Muzaffar. Attendees from Uber included Head of the Middle East and Africa Mr. Anthony Le Roux, General Manager Uber Pakistan Mr. Safee Shah, Policy Head Mr. Ghassan Haddad, and Strategy and Planning Manager Mr. Matthew Reed.
Shafee Shah, G.M Uber-Pakistan remarked 'We are proud to launch in Islamabad at such an exciting point in its growing economy. As the infrastructure of Islamabad has rapidly urbanized, the demand for safe, reliable and affordable transport has grown.'
To celebrate this occasion and establish a strong customer base in twin cities, Uber is offering free rides this weekend from 27th April to 30th April. Use the promo code "UBERLOVESISB" and you can avail 5 free rides of Rs. 250 each.
You can book a car from your mobile phone using Uber mobile app. While booking a car, you will be able to see the car's registration number, driver's photograph and the current location of the car as it approaches towards you.
Here's the introductory price for the newly launched Uber Go in Islamabad and Rawalpindi:
Base Fare = Rs. 100
Minimum Fare = Rs. 120
Per KM = Rs. 6.84
Per Minute = Rs. 3