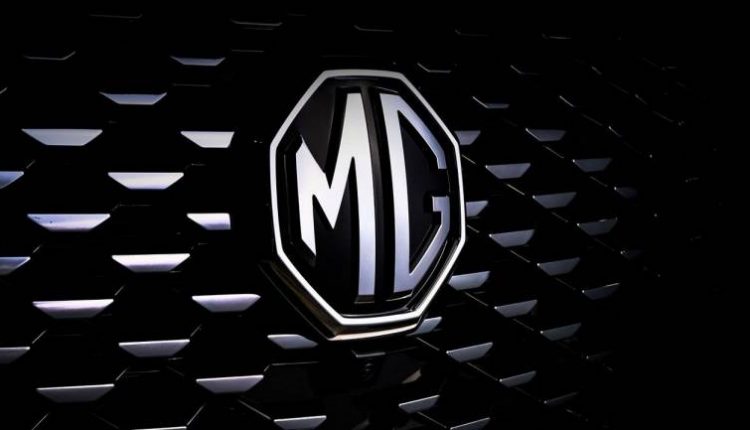 Under-invoicing – FBR to Reinvestigate MG Motor Pakistan
The Public Accounts Committee (PAC) has directed the Federal Bureau of Revenue (FBR) to restart the investigation against MG Motor Pakistan over the under-invoicing scandal. As per media reports, PAC has alleged that the car company under-invoiced the value of Completely Built Units (CBUs) of MG HS.
I raised this issue in PAC. Grateful to chairman who called PAC meeting on my request on this single point Agenda.. https://t.co/edXZ15l7vg

— Khawaja M. Asif (@KhawajaMAsif) April 23, 2022
Value of MG HS CBUs
It is pertinent to mention that the company faced a probe over the same issue in 2021. The reports at that time suggested that declared value at customs of MG HS was $11,632 per unit, which was quite less compared to other global markets and even CBUs in the local market. As per details, the declared value of KIA Sportage All Wheel Drive (AWD) was $18,140, and for Sportage Front Wheel Drive (FWD) was $16,275. Meanwhile, Hyundai Tucson's (AWD) value was $18,186, and Tucson (FWD) 's was $16,206. The comparison showed that the declared value of MG HS was indeed less. 
Investigation Ended & Price Hike
Days after the reports of investigation, the case was closed on February 18, 2021, as FBR announced that it had not "found any evidence of under-invoicing." Quoting an FBR official, senior journalist Kamran Khan tweeted: "well-entrenched market players are disturbed with new entrants in the sector."
وَتُعِزُّ مَنْ تَشَاءُ وَتُذِلُّ مَنْ تَشَاءُ https://t.co/Kjmj37KBVw

— Javed Afridi (@JAfridi10) February 16, 2021
However, after a couple of months, MG increased the price of MG HS and the reason? Pakistan Customs hiked the custom unit value of MG HS from $11,632 per unit to $13,314. That means MG had to pay around PKR 3,20,000 more tax on each unit of HS, so the customers had to chip in the extra three lacs. 
Reported Reasons Behind New Probe 
The media reports have alleged that MG Motors got immense favors from the previous government. The reports further claimed that government officials pressurized the Customs officials at Karachi port. "The officials who resisted under invoicing of vehicles were penalized and all of them were sidelined," the reports suggested. 
"This loss due to under-assessment is around Rs. 8-10 billion," a senior reporter claimed. He added that initially 1,000 vehicles were cleared on verbal directives of the member operations at a declared value of $11,000 per unit of MG vehicles. "Meanwhile, at Lahore Dry Port, the CKD kits of the same vehicle were being cleared at $16,000 per vehicle," the reports claimed.
Statement by MG Motor Pakistan 
The company has strongly rejected the blame for under-invoicing. In a detailed statement, the company said the "alleged MG import scam is total disinformation to tarnish officers' image and target Chinese investment in Pakistan negatively."
MG Motor Pakistan further said that there is no under-invoicing in import of MG vehicles. "Actually, all the SUVs like Toyota Rush, Prince Glory, Proton, Changan have been imported and cleared at declared values," the company claimed, further adding that only the value of MG vehicles is enhanced and extra duties and taxes up to Rs. 1.1 billion have been recovered from the importer of MG vehicles.
The statement also mentioned that the comparison of CKD kits with CBU vehicles is on misplaced assumptions as:
There are only 24 kits that are being relied upon for such an irrelevant comparison, whereas the total numbers of CBU vehicles are more than 10,000.

 The company imported CKD kits only as Pre-Production Vehicles (PPV) kits to assemble high-quality sample vehicles, proved from their import documents.

MG has mentioned the freight of these kits on import documents, which is $1,400 greater than the freight of CBU vehicles.
MG imported CKD kits with high-quality packaging, costing up to $900, to preserve them for longer periods for subsequent use.

The steep rise in the prices of microchips in the international market added up to $800. Hence, these facts demonstrate the price difference between CKD kits and CBU vehicles.
The company has also rejected the reports of influencing officials at Karachi port, saying "such misplaced allegations are an attempt to spread the misinformation."
Meanwhile, MG representative Javed Afridi said the company is ready for any investigation. "We have the right to defend ourselves and will prove that all transactions are absolutely legal."
We welcome this & ready for any kind of investigation (court,pac,forums etc). We hv the right to defend ourselves & will prove that all transactions are absolutely legal/valid.By doing this you are also a part of conspiracy against chinese investment in Pakistan.Let truth prevail https://t.co/xoU3AN6QzC

— Javed Afridi (@JAfridi10) April 23, 2022
We do hope that truth prevails this time and the issue ends once and for all.
What do you think about the new investigation against MG Motor Pakistan? Share your thoughts in the comments section.