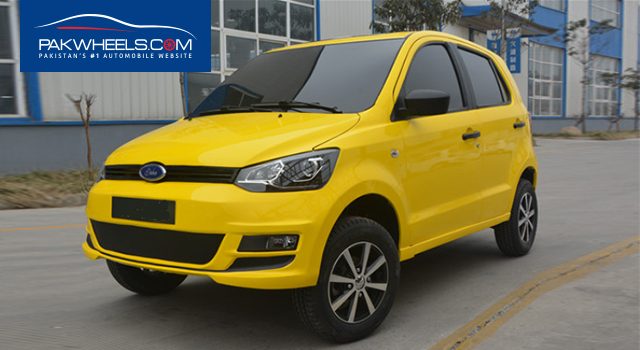 United Bravo 2019: A Review by Owner
Today we are doing the owner's review of United Bravo 2019 model. The car is a locally assembled and among anticipated vehicles in Pakistan before its release. The owner bought this 800cc vehicle in February 2019.
Purchase Process: 
Sharing the reason for buying this car, the owner said he had two other options, i.e., Mehran and Japanese 660cc cars, while Bravo was the best option in the middle of those two. "I thought to try the new car in market, so I went for it," the owner said.
Price: 
The owner bought this car in Rs8,50,000, while registration cost him about Rs25,000. He booked it and was delivered after two months.
Comparison with Mehran: 
According to the owner, this car has several better features as compared to Suzuki Mehran. "This one has power steering, power windows, rear camera with sensors, LCD, alloy rims, and digital meter," the owner said, adding its AC performance is better than Mehran, even on a long journey.
"I have taken this car to Islamabad, Abbottabad, and Shogran, where it didn't create any issues, even on steep roads," the owner stated.

Comparison with Imported Cars: 
According to the owner, the imported cars are better than Bravo in facilities and product finishing.
Fuel Average: 
The intra-city fuel average of this car is 15-kilometer per liter with AC, while its long-route average is 17 kilometers.

Quality Issues in Bravo: 
After the launch, this car faced criticism for low quality in assembling as the owner confirm the shortcomings. "There are some issues, including vibration, finishing, and low-quality plastic parts, but the company is improving the quality and trying to remove the faults with time," the owner explained.
Availability of Parts: 
 The owner told us that its parts are easily available at United dealerships, and if they don't have any specific part, they import it for customers. However, the price of its parts is relatively high comparing with Mehran," he said, adding they will get cheaper with time. 
Durability:
The owner believes that the car is perfect for urban roads, but not suitable for driving in rural areas. Furthermore, the car doesn't shake when a heavy vehicle like bus or truck passes by it at high speed.
Road Clearance: 
As per the owner, there is no issue in this car's road clearance, and four people can easily travel in it without hitting its under-body with speed breakers.
Sitting Space: 
United Bravo has the same sitting space as Suzuki Mehran, but the sitting posture in this one is comfortable due to availability of armrests on both sides in front seats.
Car Service Charges: 
The owner said he paid Rs5,000 for its Mobil oil, air filter, and oil filter change after driving 5,000 kilometers.
Known Faults: 
The doors of this car do not shut softly, as users have to use power. Furthermore, its LCD gets hanged, and you have to remove the battery terminal to restart it.

Resale Value: 
The owner has no idea about its resale value as yet. "I didn't buy this car for resale purpose because I want to use it; hence, I have not evaluated its resale worth," the owner said.
Is Bravo Value-to-Money? 
According to the owner, Bravo is an entirely value-to-money car, and he is happy with its performance so far. "If I get another chance to chose a car within this price range, Bravo will be my choice," the owner said.
Final Verdict: 
If you look at the positives, Bravo has facilities like power steering and window, LCD, alloy rims, among others, while on the negative side, its finishing is not good, spare parts are costly and issues with its durability. However, it's a new introduction in the market and customers have another car to choose from, which is surely a positive aspect of this vehicle.
Watch Video Here: