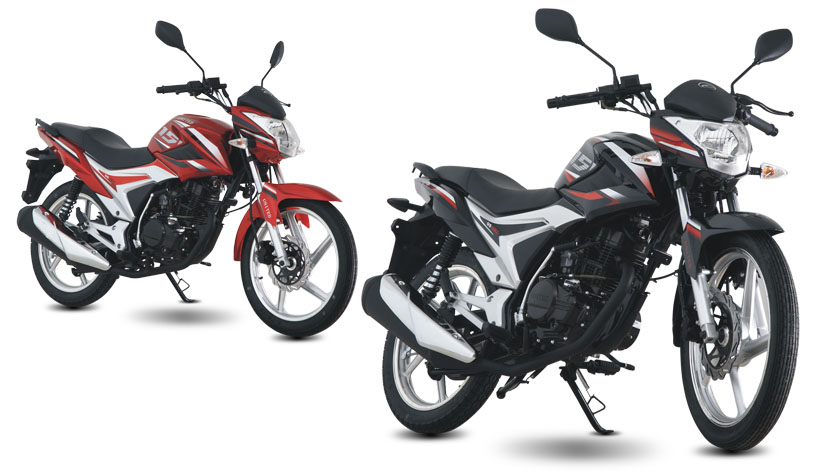 United launches 2018 United US150 in Pakistan
United Motorcycles has launched a new 150cc street bike; the United US150. The new United bike resembles the Honda CB150 F quite a bit. The bike was in the pipeline for quite some time but United was reluctant to launch it for some reason. However, the bike maker has finally launched it in the market this month.
Also Read: ZXMCO Monster 250cc Motorcycle Launched in Pakistan
The bike, as the name says, comes with a 150cc engine. It is a 4-stroke air-cooled single cylinder motor that makes 12 bhp according to the company. The US150 comes with a 5-speed linear shift transmission. The bike has both the kick and electric self-start. The US150 is 2060mm long, 760mm wide and 1080mm tall. The fuel tank can contain 13 liters of fuel.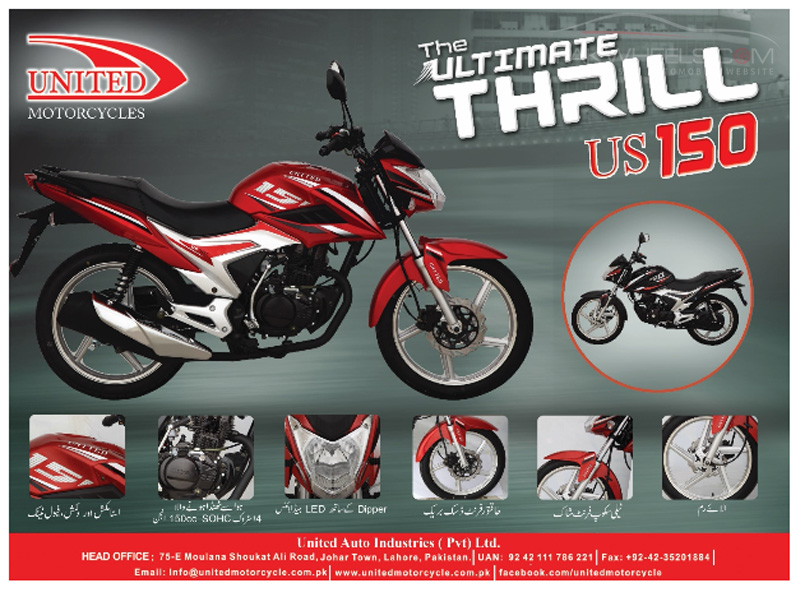 Other than that, you get alloy wheels, 2.75-18 tire in the front and 3.00-18 tire in the back, disk and drum brakes in the front and the rear respectively, and its ground clearance is 168mm (Honda CB150 F also has the same ground clearance). United US150 has wheelbase of 1320mm. The dry weight of bike is 132 kilograms. United US150 will be available in red and black colours for now.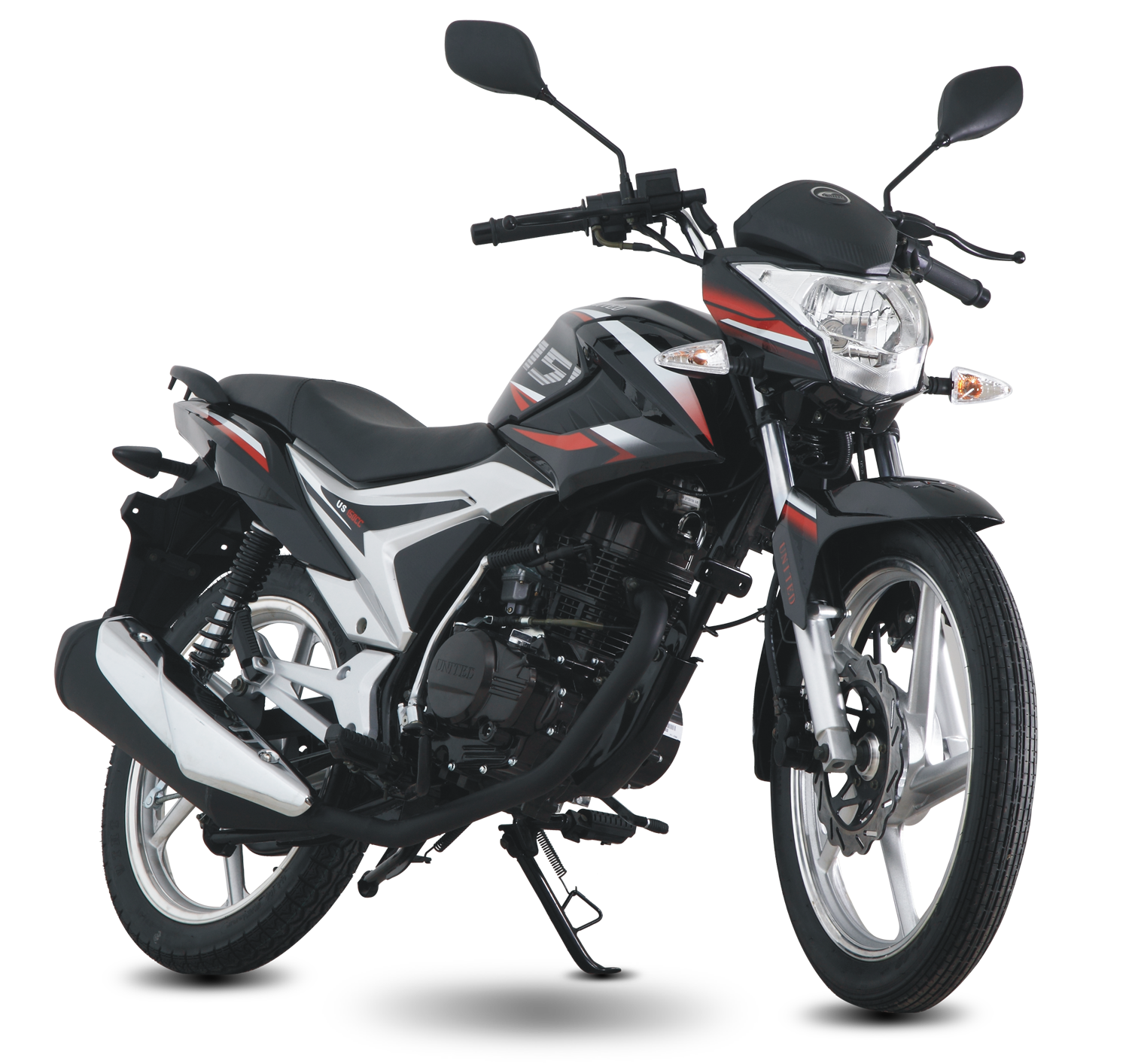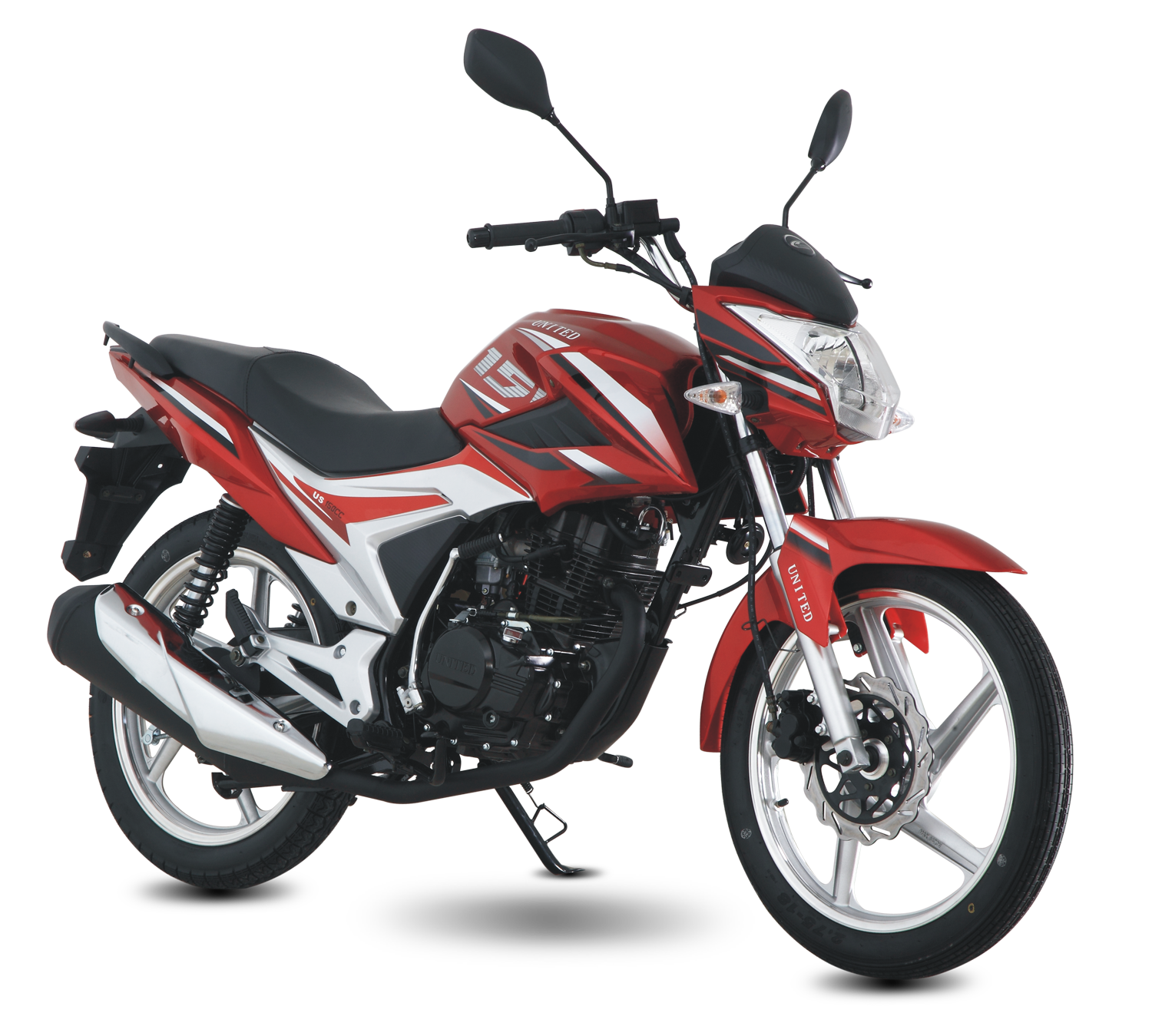 The 150cc engine in this bike is a generic 150cc engine that is available in every other Chinese replica bike in Pakistan. Almost every Chinese bike assembler has this sort of nonspecific engine in their bikes nowadays. The 150cc engine in Untied US150 has bore and stroke of 57.3 x 57.8 mm and this is the exact same bore x stroke of the Honda CB150 F engine.
It is a good thing that we have more options in the Pakistani bike market now, but how this bike will be standing after few years of use, only time will tell.