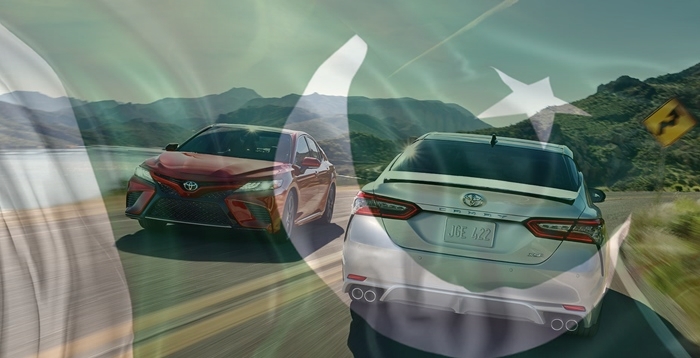 What to expect from the upcoming hybrid Toyota Camry 2018
Toyota Camry has been the best selling mid-size sedan for ages now. Previously,  Camry was not fun enough to drive and neither it gave a luxurious experience, but now Toyota has decided to change that. Since JDM 2018 Camry Hybrid is on its way to Pakistan, read more to know what you can expect from it.
Also Read: 2018 Toyota Camry Hybrid Rumored Price and Leaked Photos
Exterior:
Looking at the previous models of Camry, one wouldn't call it attractive or sporty. But, oh boy! This one looks good. The new model of Camry adopts Toyota's new 'keen look' design, giving the sedan a bolder look from front to rear. Slim headlights, bold grille, and wide air intakes which run along the width of the front bumper, give this car a very pronounced look. Multiple character lines are there on the hood, which are set lower when compared to the previous models. At 4820mm x 1820mm x 1470mm (LxWxH), the new car is just slightly larger and wider than the previous iteration, which is not a bad thing at all as its already big enough for our country's need. It posses lower ride height when compared to the previous model. This will make the car agile and planted on the road as well.
The available color options are,
Silver metallic
Platinum Pearl white
Dark Blue
Attitude Black
Steel Blonde
Emotional Red
Interior:
If you didn't like the interior of Camry then you are in for a treat this time around because you will be amazed at the quality of materials used and the overall design layout. Yes, it might not be near to German level, but still, it looks far more attractive and futuristic of any JDM car of this segment. You won't get a cheap feeling while sitting in one which is another plus point for this car. The premium grade Camry 2018 will have a panoramic roof as well.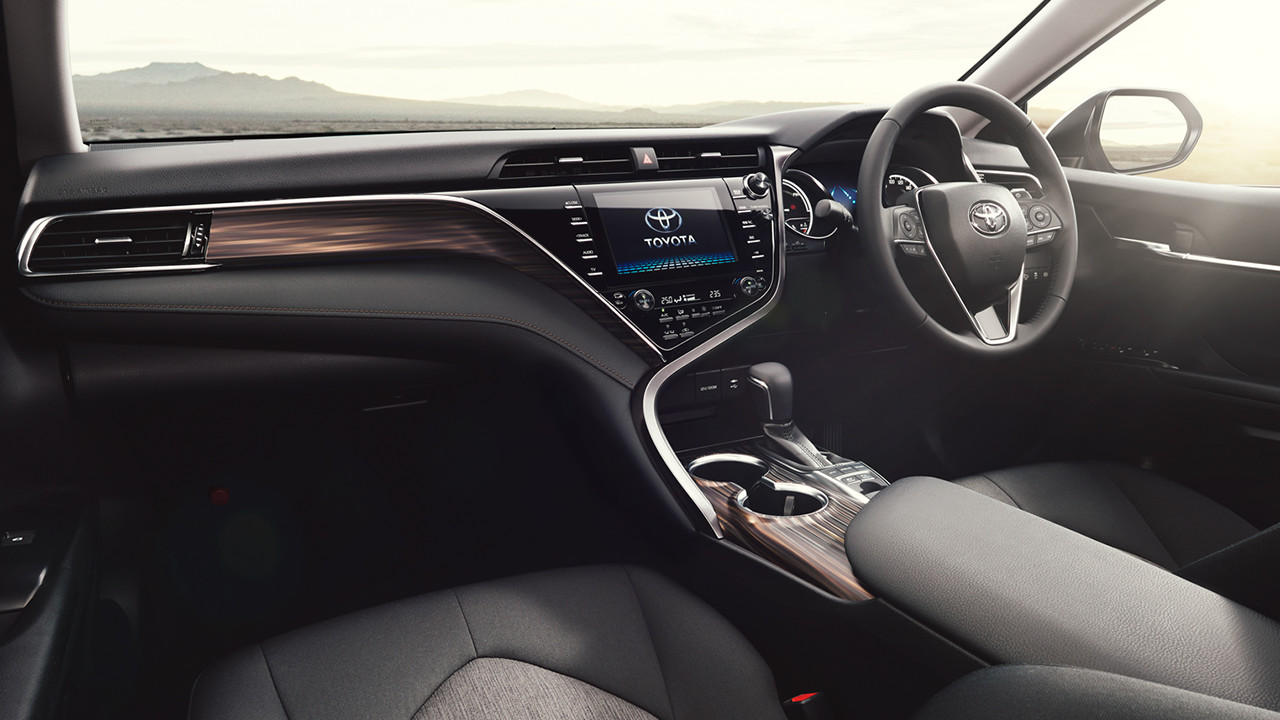 Engine:
Internationally you can get Camry in a variety of engine configurations, but since we are getting the Hybrid model, so the engine is 2.5L petrol along with an electric motor good for a total 203 BHP. It is 25 BHP more than the outgoing petrol only model from Toyota Indus. With the clever hybrid system of Toyota, you can expect a very decent fuel average and adequate performance for your daily needs. And one more thing, just like Prius and the new 2017 Toyota Vitz hybrid, this Camry also comes with an e-CVT transmission.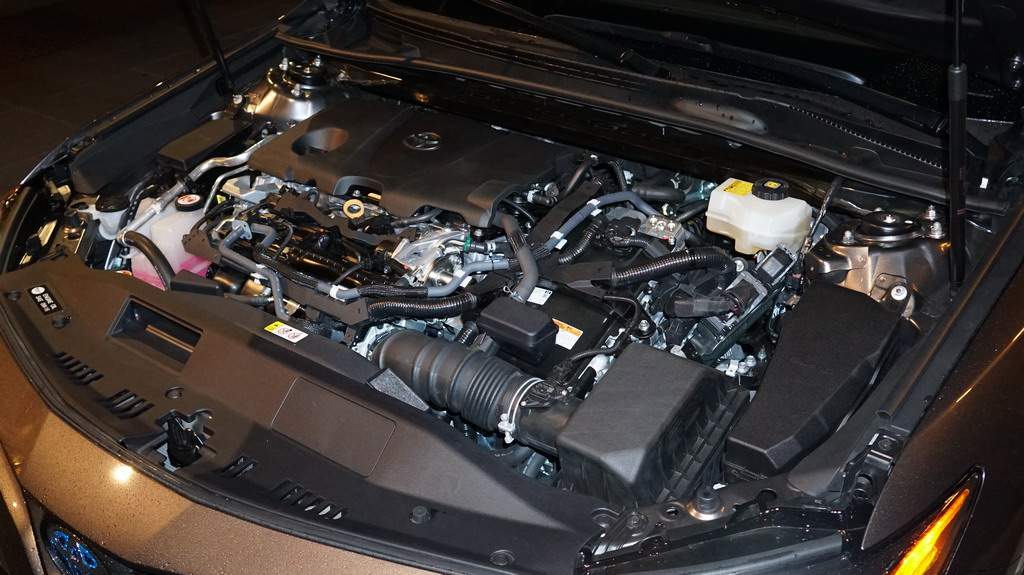 Features and Equipment:
You will be surprised to know the number of technological features in 2018 Camry Hybrid. Since we don't have the option to build Camry according to our own taste as Toyota Indus will be importing these models as CBUs, keeping that in mind following is the list of features you can place your bets on:
Automatic Headlines
LED headlights and Tail Lights
Adaptive Cruise Control
VSC and Traction Control
Side Airbags, Front and Rear Airbags
4-Wheel ABS
Heated Seats
Electric Power Steering
Electric and Memory Seats
Front and Rear Cameras
Keyless Go and Push Start
Panoramic sunroof
What might be missing?
With that said features like blind spot monitoring, steering assist, automatic braking, lane departure warning system and 19-inch alloy wheels will not make it as a part of cost cuttings manufacturers have to make in case of CBU models since this model will be imported from Japan. Another thing to know is the not-so-exciting infotainment system of the latest Camry. While, other manufacturers including Honda have already jumped to Android Auto and CarPlay, Toyota still decides to sticks with a simple multimedia system and critics didn't like it at all. But that's the only bad thing as the rest of the car is feature packed and a has a great value for money (cars in similar price bracket).
Prices:
When it comes to buying good cars in Pakistan, you have to pay an equally good price too. Camry isn't really an expensive car to buy, but taxation system in Pakistan makes it literally out of reach for most of the nation. Considering the tax incentive, this car will still be between PKR 80 to 90 lacs. And it will be available in 2 trim levels. Although Toyota has yet to disclose the price of this car, the rumored prices are as follows:
Camry Hybrid (premium grade): Rs. 8,499,000/- ex factory
Camry Hybrid (base model): Rs. 8,299,000/- ex factory
The hybrid Toyota Camry 2018 will be announced soon officially, although Toyota Indus has already held a small soft launch event of the upcoming car for its dealers.
We will bring PakWheelers a complete in-depth review of the car once it reaches Pakistan. Stay tuned!
Image Credits: RRD