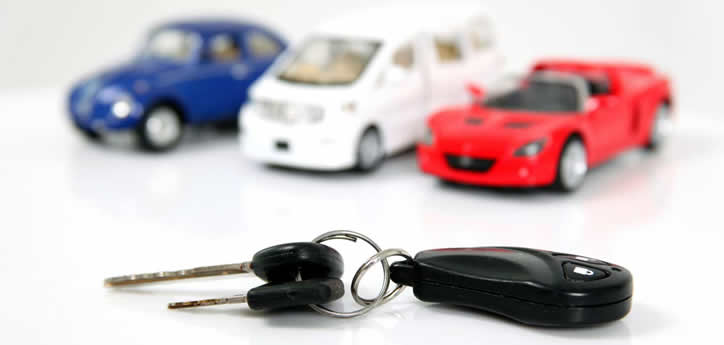 Updated Car Own Rates – January 2017
The concept of On/Own money has always been recipient to a mixed reaction; some consumers hate it, and some tolerate this idea. Same is the story with showroom owners; some try to justify it and some draw a straight line when it comes to Own Money and just flat out refuse to negotiate on this price. However, the fact remains that this market peaks at certain times in a year, when the demand is higher than production, by a big margin. Thus, some -in demand- cars' own rate is higher than that of average cars.
Here's the list of current motor car own (premium) rates – with 2017 invoice- for almost all of the vehicles being sold by Pakistan's three major auto manufacturers.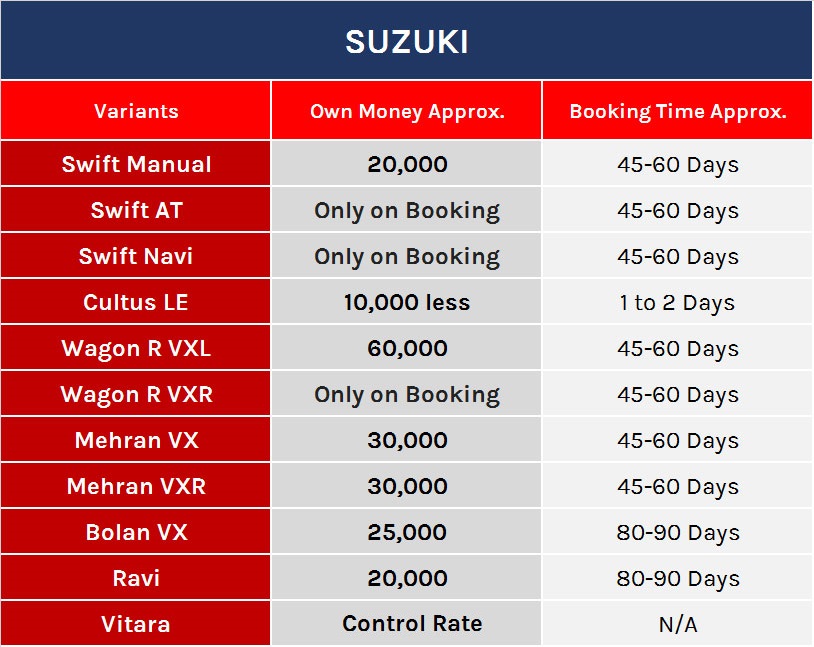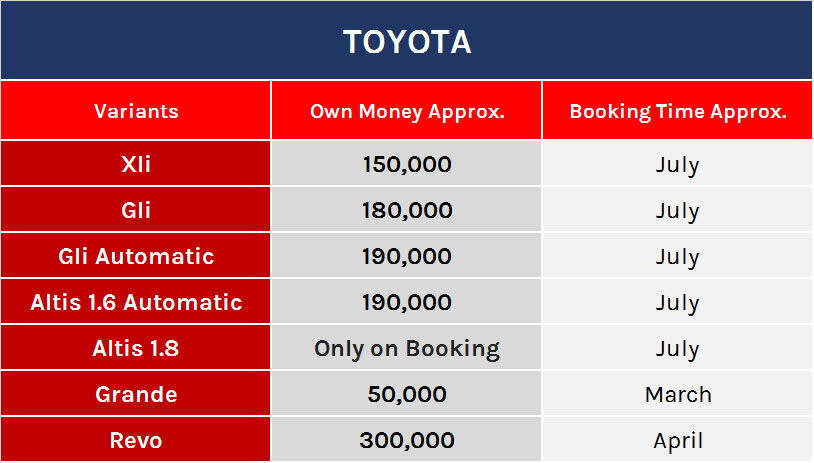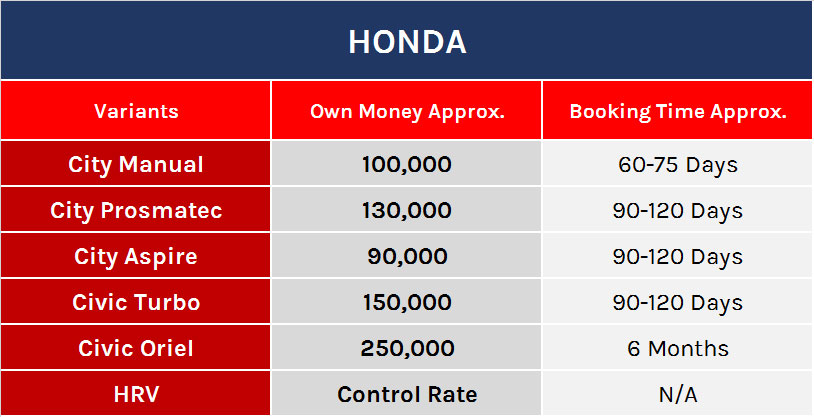 Also Check: Own Rates of December 2016