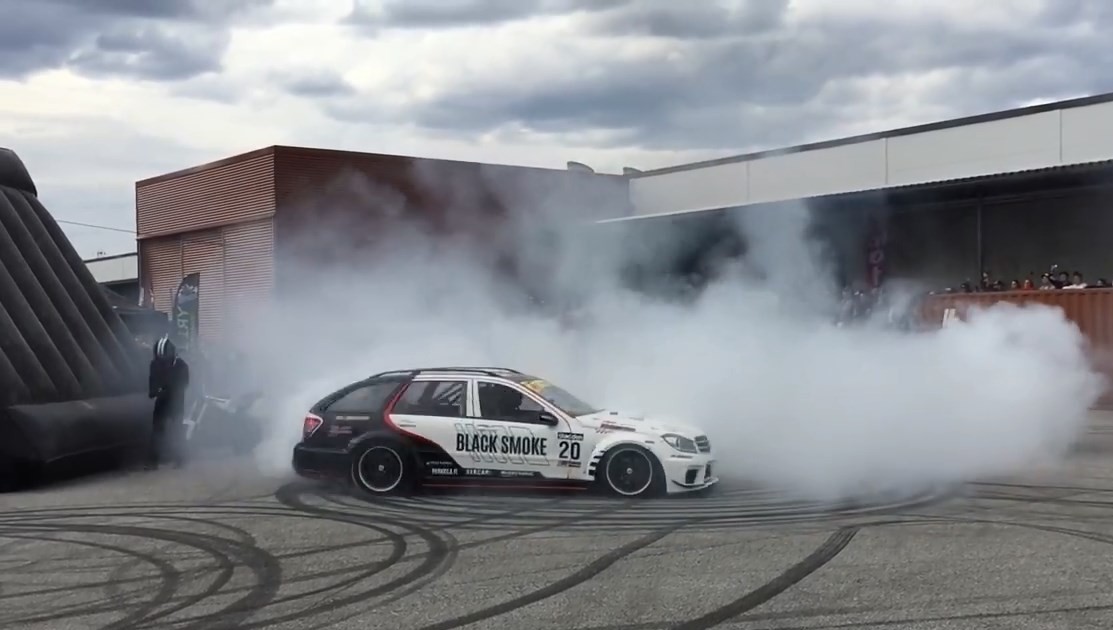 Video: Diesel Powered Drifting Mercedes-Benz C-Class Estate Makes Some Smoke
When someone talks about a drift car, a diesel-powered Mercedes-Benz station wagon is not the first thing that would pop up in one's mind. Well, get ready to be amazed. There is a station wagon, and it is powered by a diesel engine, and it drifts like crazy.
Also Watch: 700hp TT Audi R8 Drift And Slide Around Through An Industrial Estate
And who is crazy enough to make this diesel powered drift monster? None other than the Scandinavian band of hooligans, the Black Smoke Racing. They are famous for making old Mercs go sideways on tracks across Europe.
Black Smoke Racing took a standard base model S203 C-Class wagon and made it look like a C63 Black Series with a bunch of cosmetic parts from the W204 Black Edition Coupe body kit. And now you have a 2001 C-Class wagon that looks like a 2012 C-Class.
And as far the power plant is concerned, the builders have swapped an OM648, the 3.2-liter inline-6 engine in the C wagon. This engine was offered on the 2002 to 2005 E320 CDI and S320 CDI. However, the engine has gone through some major reconstruction to make and hold all the power. The rebuild includes custom pistons, custom injectors, Holset Hx50 Billet and Holset HE221W Billet.
Enjoy the video:
Black Smoke Racing at Backwoods Crusing.

Posted by JTmedia on Saturday, 14 May 2016