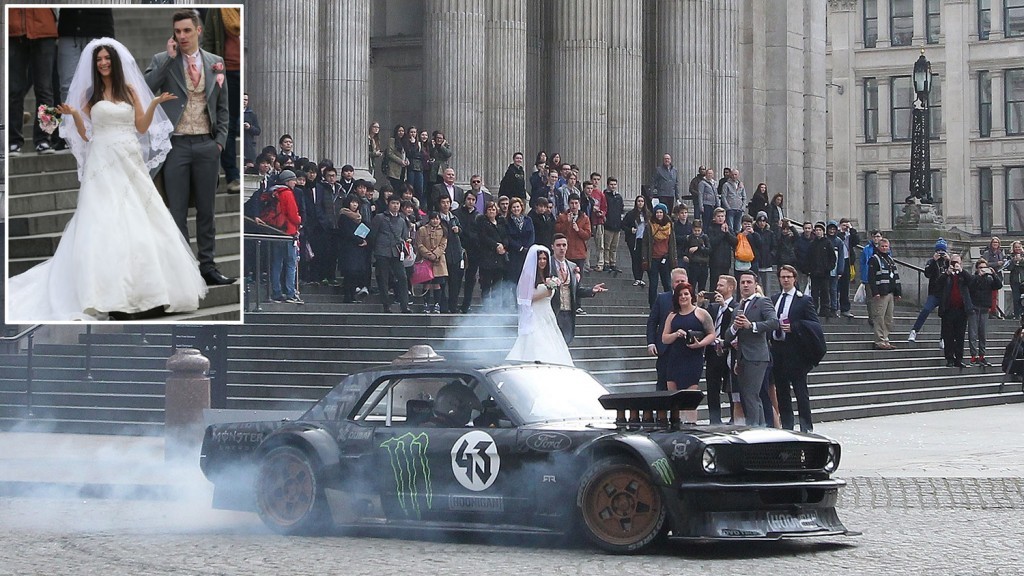 Video: Ken Block And Matt LeBlanc Ride The Hoonicorn Mustang During The Filming Of Top Gear
It has been quite some time now since the original Top Gear UK shut its production down after the notorious 'fracas' when Jeremy Clarkson punched one of the producers. Jeremy was fired from the job, and rest of the two left the program as well. The Top Gear Trio then moved to Amazon for their new series which has been filmed these days, and there have been sights of the three in bizarre looking cars. But, on the other hand, there were rumors that BBC might completely bin the Top Gear program.
Later we came to know BBC is looking for new hosts for the show, and many names were tossed in the hat. Some were bogus entries, and some were selected for the job. In the end, BBC announced the team of six presenters, and The Stig will be the seventh member of the team. The new team includes Rory Reid, Sabine Schmitz, Matt LeBlanc, Chris Evans, Chris Harris, and Eddie Jordan.
Now, as there were rumors of the previous trio of hosts filming their new series, there were rumors of the new team shooting the new Top Gear series as well. And it seems like Matt LeBlanc decided to take a ride in the Hoonicorn, the infamous Ford Mustang owned and driven by equally infamous Ken Block. The Hoonicorn Mustang was spotted in the middle of London filming for the show, and as always, Ken was up to no good in his one-off 845bhp 4WD 1965 Mustang.
The American actor joined the rally driver on a sight-seeing tour around the city. They even crashed a wedding with the usual hooliganism. Enjoy the video and photos.