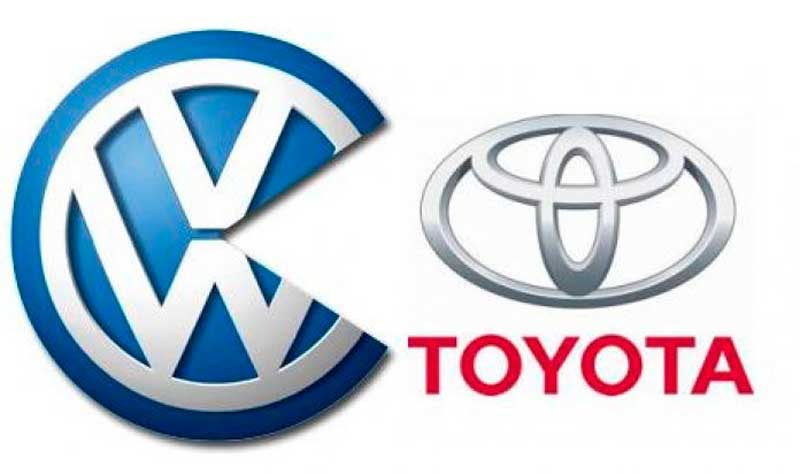 Volkswagen Sales Ahead Of Toyota At The End Of Q1 2016 – Toyota Suffering Plant Stoppages
Even after a scandal like the diesel-gate, the Volkswagen Group has managed to pull ahead of Toyota Motor Corp.'s global deliveries in the first three months (Q1) of 2016. The Japanese automaker is facing a threat of a series of production stoppages at home. This is putting Toyota's four-year reign of ruling the sales chart in jeopardy.
The spokeswoman for the Japanese company Kayo Doi said today that Toyota's worldwide sales fell 2.3pc to 2.46 million vehicles in the period of the first quarter (January-to-March). Sales of GM vehicles also dropped 2.5pc to 2.36 million. The only winner is the Volkswagen AG whose deliveries rose 0.8pc to 2.5 million.
Also Read: Audi To Start Feasibility Study For Assembling Cars In Pakistan
One of Toyota plant faced a shutdown for a week in February, and the automaker was already bearing the brunt of that when Japan's most devastating earthquakes since March 2011 caused other plants to halt, and losing the output of approximately 80,000 vehicles more.
Hiroji Onishi, a Toyota senior managing officer, was talking to reporters last Sunday in Beijing, ahead of China's biggest auto show,
"This has impacted multiple parts, models, and plants,"
He further added
"All effort is being made now to grasp the current situation and build the recovery plan."
Volkswagen, on the other hand, is seeing an increase in Europe and especially China. The deliveries of VW vehicles rose by 6.4pc in China and 3.5pc in Western Europe during the first three months. The German company needs all the sales they can get considering the amount, around $18.2 billion it has set aside to cover emissions-cheating scandal costs.
On Monday, Toyota restarted the production of cars at the plant on Kyushu Island in southern Japan. The stoppage in February was due to an explosion and fire at a plant run by affiliate Aichi Steel Corp. It disrupted engine, transmission and chassis component supply. The production in the month of February went down by 17p to 298,839 vehicles.