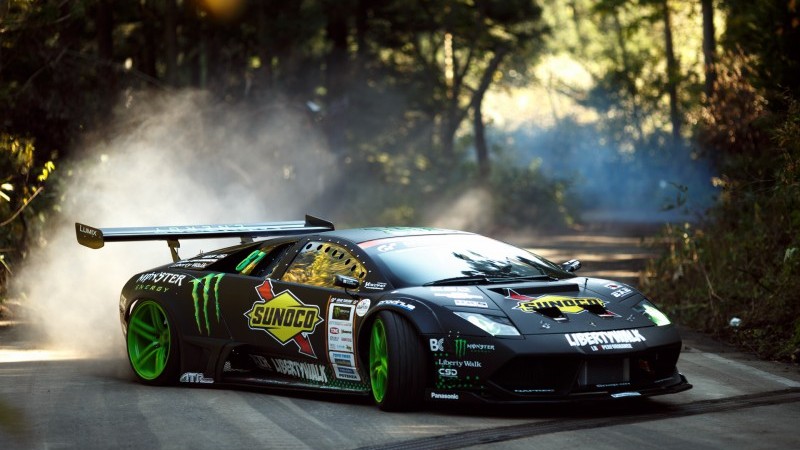 Watch A Lamborghini Drift Like A Beast Around The Corners
Many enthusiasts might already know that Lamborghinis come with their all-wheel drive systems now. Gone are the days of insane V12 rear wheel drive monsters like the Lamborghini Diablo SV. In a sort of sheepish kind of ways, even Lamborghini admitted that the current lot of potential buyers of their cars cannot handle a rear wheel drive V12 cars.
Every supercar has a certain type of following or buyers. Lamborghinis in this time and age are usually bought by rich older men who buy these cars just to show it off on the weekends. Modern Ferraris are still considered as track cars as well as road cars (not talking about their track-focused cars). But it looks like, Lamborghini agrees that they don't have such customers anymore who would take the car to a local circuit with a little bit of casual thrashing. That's why they stick to the safer option of user friendlier all-wheel drive system.
Also Watch: Ferrari LaFerrari, McLaren P1 And Porsche 918 Spyder Go Head To Head!
But it seems like, one owner of a Lamborghini Murcielago doesn't agree with Lamborghinis point of view. Daigo Saito, a Japanese professional drifting driver, with his team took an old Liberty Walk Murcielago and converted it into a 650 BHP drifting monster. It was not easy, though. Converting a Lamborghini to two wheels from its current four wheels setup and then making it agile enough to drift around the twisties took some serious dough and expertise. Parts from Toyota and Nissan were used along with a lot of custom engineering to make the cars slide.
Making a car like this is not a game and it takes some serious skill and dedication. Enjoy the video.
Photo courtesy: Speedhunters