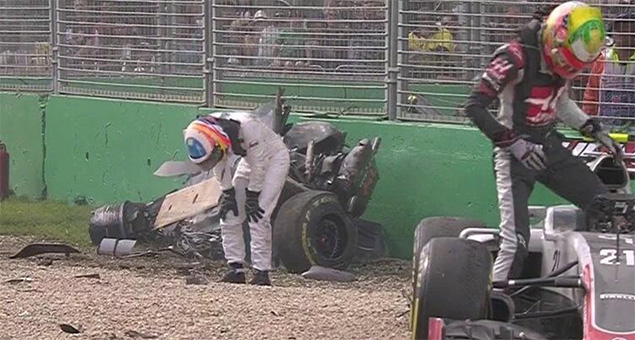 Watch The Spectacular Crash Of Fernando Alonso At The 2016 Australian F1 GP
Racing incidents in Formula 1 are some of the scariest things its viewers may ever see given the speeds the cars are pulling however, few racing incidents leave us breathless. Fernando Alonso's McLaren was subject to such a spectacular crash last week when he tagged the back of Gutierrez Haas.
Examples of such incidents of the recent past include Mark Webbers aerial flip in the Spanish GP in 2010 and the unfortunate accident leading  to the death of Jules Bianchi in Japanese GP in 2015.
All you see left is carnage from the debris of McLaren's 2016 challenger MP4-31 after the accident. Alonso is surely "lucky to be alive" as he says himself and "he surely would have been dead 20 years earlier" as said by Max Mosley.