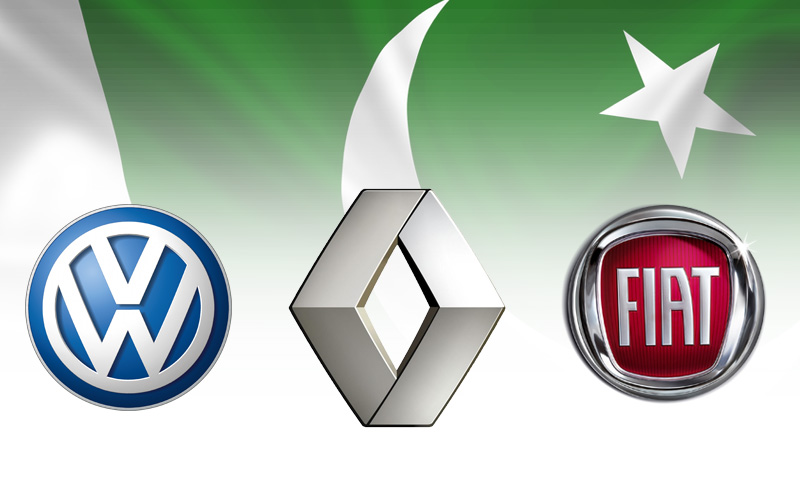 Cars That European Automakers Should Bring To End The Reign Of Suzuki Mehran
Auto policy 2016-21 has created mixed reactions among people associated with automobiles. While the existing three assemblers of our auto industry have already labeled the policy as 'devastating', and later called it 'balanced' but people willing to see change and progress in the industry are calling it a 'positive' move by the government to make it a sector driven by competition.
Auto enthusiasts are happy because, after nearly three decades, they are about to see some variety in the automobile market. Buying options will see an increase and perhaps the quality of the products is going to be improved too. However, one key aspect missing in the auto policy is the safety and emission standards defined by our government. While we are encouraging more players to come and develop automobiles in our country, there must be a check and balance on the safety and emissions standards being offered, an NHTSA or NTSB like body should be formed to oversee and enforce when necessary, the compliance related matters in the industry.
Pakistan still applies the Euro-II standards which already became obsolete some 16 years ago in the year 2000, and since 2014, the Euro-VI standard is already implemented in international markets. Pakistan also is yet to adopt safety standards while crash testing remains to be conducted on vehicles assembled here. However, these improvements can be made step by step, and since the policy caters to bringing more investment into the country, the next thing the government should consider is to define and implement the safety and emission standards of Pakistan.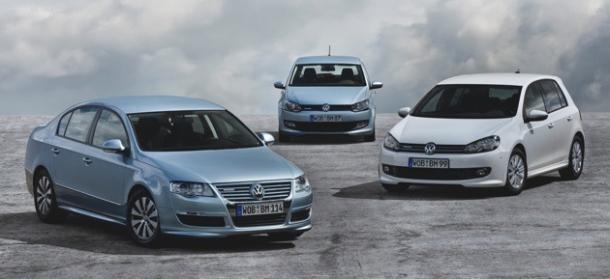 The government is keen to let the European manufacturers enter our market, having given incentives to Japanese players for more than three decades, even after which they are unable to come out of their infancy. It's not the first time that European cars will run on Pakistani roads, long ago it was European and American brands that use to rule our roads but since the mid-60s, the Japanese started to take over and completely dominated our automobile market during the 70s.
Volkswagen Beetle was the last of the European cars to be available in our market till 1974. Fiat, Morris, Peugeot, Renault and other European cars were once available here. Now expecting a comeback, our country, thirsty for some quality cars, may experience the European cars once again after a gap of nearly 50 years.
Although it is too early to say what cars will be introduced to our market, we have compiled a few possible options based on how they suit our socioeconomic and ergonomics conditions.
Volkswagen
VW is known for quality vehicles even though the recent dieselgate scandal has tarnished its image and the range for countries like ours, wasn't affected. Moreover, you can't expect VW to offer cars which can replace Suzuki Mehran but certainly, the vehicles do carry a unique flair with them.
VW Polo
The 1.2-liter VW Polo, the comes with either a 5-speed manual or a 7-speed automatic gearbox starts from INR 5.38 lac in India (PKR 8.3 lac). A diesel version is also available in India. This small hatchback can be placed in the market segment of Cultus, which is positioned below the Swift in our market and should attract a good number of buyers since now one wants to buy the Cultus.
Renault
Reportedly, a delegation from Renault has met with our government officials in 2015 and showed interest in exploring Pakistani Automobile market. Renault cars were also available in Pakistan in the olden days. However, it would be interesting to see how they make their comeback.
Renault Kwid
The Kwid is a mini SUV with an 800cc petrol engine and a price tag starting from just INR 2.6 lac (PKR 4 lac). If priced as low as it is India, or even at the price Mehran is sold here (about 7 lac rupees), it has the potential to sweep the low budget car market in Pakistan and effectively bring an end to the reign of Suzuki Mehran.
Renault Pulse
Comes with a 1.2-Liter engine, it can compete with the likes of VW Polo. Prices start from INR 5.08 lac (PKR 7.9 lac). A diesel version is also available for sale in India. However the diesel prices are on a high here, and local diesel cars are already out of production it's unlikely for us to get diesel cars.
Renault Scala
This 1.5-Liter sedan should be able to compete with Honda City Aspire, thus providing an additional buying option for the Pakistani auto consumer. Its prices start from INR 7.94 lac (PKR 12.3 lac).
Fiat
In 2015, Italian Ambassador to Pakistan Stefano Pontecorvo gave some hope to Pakistani consumers saying, "Fiat is viewing Pakistan as the next possible investment destination". As the policy has now been announced Fiat is also among the companies that may establish its base in Pakistan.
Fiat Punto Pure
The 1.2 liter Punto Pure with a claimed mileage of 15 kmpl is priced from just INR 4.49 lac (PKR 6.9 lac) making it pretty good option. Even if you add various factors affecting price, it can hop up to next level.
Fiat Linea
The 1.4-liter sedan, Linea is priced from just INR 7 lac which converts to PKR 10.9 lac only. Given the prices of these cars in neighboring country, no wonder they will be even more successful here if priced similarly since there is not much competition here in our market.
The list can go on, but it will be good to wait and see what options we might get. The government has played its role, its finally creating possibilities for new entrants in our market. However, we do hope to see the policy shaping into a reality and looking forward to more companies establishing their base here. The government should also ensure true 'transfer of technology,' as for more than 30 years, Pakistan is unable to develop an engine on its own.
What's now important is that the people step up and support the change. These companies can be successful with the support of people, keeping resale aside for a while, and by giving these companies a chance, it will definitely work towards attracting an even larger number of automobile manufacturers here and possibly, jump-starting our own.