1962 Ferrari 250 GTO sets new record, sold at auction for $48.4 million
The Ferrari 250 GTO, what is considered not only the best Ferrari's ever made, but one of the best cars of all time. The 250 GTO was a GT car produced by Ferrari from 1962-1964. While originally, only a 100 units of the 250 GTO were planned by Enzo Ferrari to be produced, only 36 pieces saw the light of production. The Berlinetta Coupe was powered by a 4.0-liter V12 engine that produced 300bhp, and 0-62mph was done in 6.1 seconds, the top speed was around the 174mph mark, and with it weighing in at only 880 kilos, this resulted in some serious performance figures at the time. The 250 GTO is one of the most sought-after Ferrari's of all time and has been named the best sports car from 1960. A few 250 GTO's have already sold at auctions for ludicrous amounts of money, and it was no different for a particular example that just sold recently at the RM Sotheby's auction in Monterrey.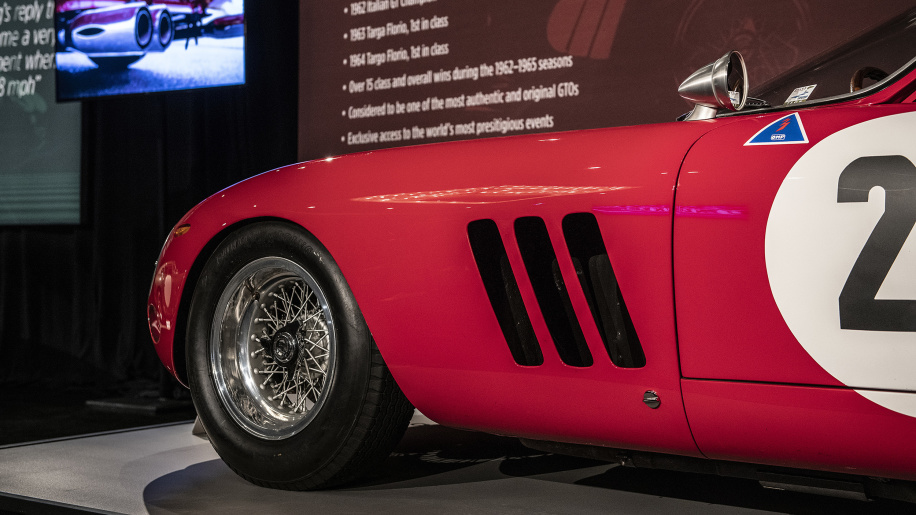 The previous record for the most expensive car ever sold at auction belonged to yet another 1963 example of the Ferrari 250 GTO that sold in 2014 for a record $38.1 million. The Ferrari in question here is a 1962 model year with chassis number 3413; it was only the third 250 GTO off the production line. This particular Ferrari 250 GTO last traded hands in the year 2000 for a measly $7 million, that roughly equates to $12 million in today's money. The RM Sotheby's auction, where this Ferrari 250 GTO was auctioned off, was held at Pebble Beach that concluded only just a few days ago. It was valued to sell between $45-$60 million, the highest ever estimate for an auction vehicle. This particular GTO also had racing history pedigree; it won a various number of races at the 1962-1965 GT racing series. In the near 18 years or so, it stayed with the last owner appreciating in value; it wasn't just parked up in a fancy hermetically sealed garage somewhere, it was often seen at events.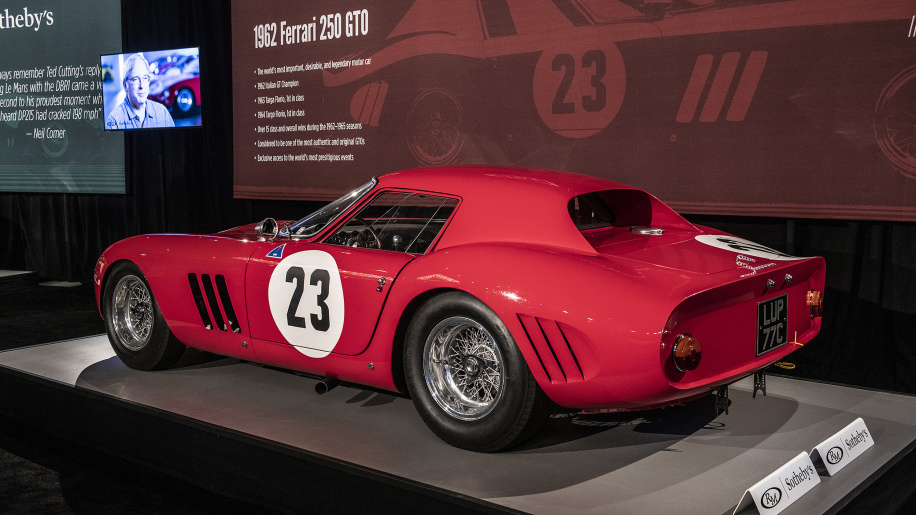 The Ferrari 250 GTO was driven onto the show floor by legendary racing driving Derek Bell. Bidding for the 250 GTO started at an eye-watering $35 million. Three bidders were involved in a bidding war for this particular GTO, the winning bid combined with fee came out to a total sum of $48,405,000 making it the most expensive car to have ever sold at auction.
However, this Ferrari 250 GTO is not the most expensive GTO to have ever been sold. That honor belongs to a 1963 Ferrari 250 GTO that privately traded hands for a record $70 million, however, some have said another example once sold for nearly $100 million.