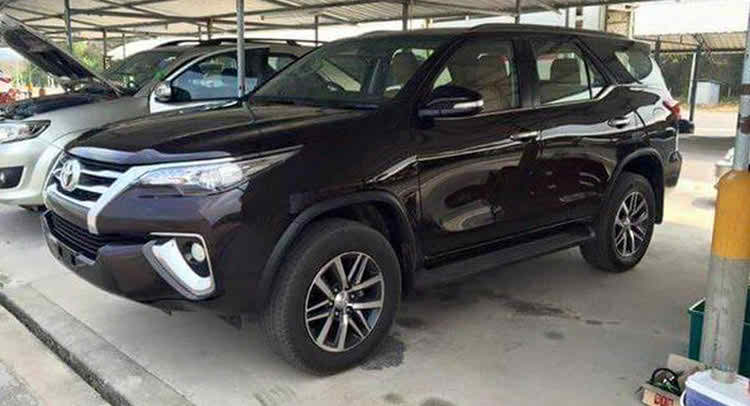 2016 Toyota Fortuner Fully Revealed In Leaked Images
We have been expecting a launch of new 2016 Toyota Fortuner for couple of months now. Previous Fortuner had a long run; almost a decade now. We have been posting about the expected launch, the specs and design hints of the SUV every now and then.
Well now it seems someone has finally spotted the actual Fortuner. There are no specific details where it was spotted, but we are glad someone did. Design of the vehicle is always a subjective thing so I won't be passing comments on what it looks like.
Other than that, as expected it is powered by the newly developed GD series engines. The petrol engine is same 2.7l VVT-i from the previous generation.
The engines and power rating are as follows:
2.4-liter turbo diesel – 160hp
2.8-liter turbo diesel – 177hp
2.7-liter VVT-i four-cylinder petrol – 164hp
Some markets, like Gulf states, will see Fortuner with a 4.0l V6 petrol engine producing 278hp as well.
Here are the photos, and let us know what you think about the SUV in the comments section below.
Source: SW