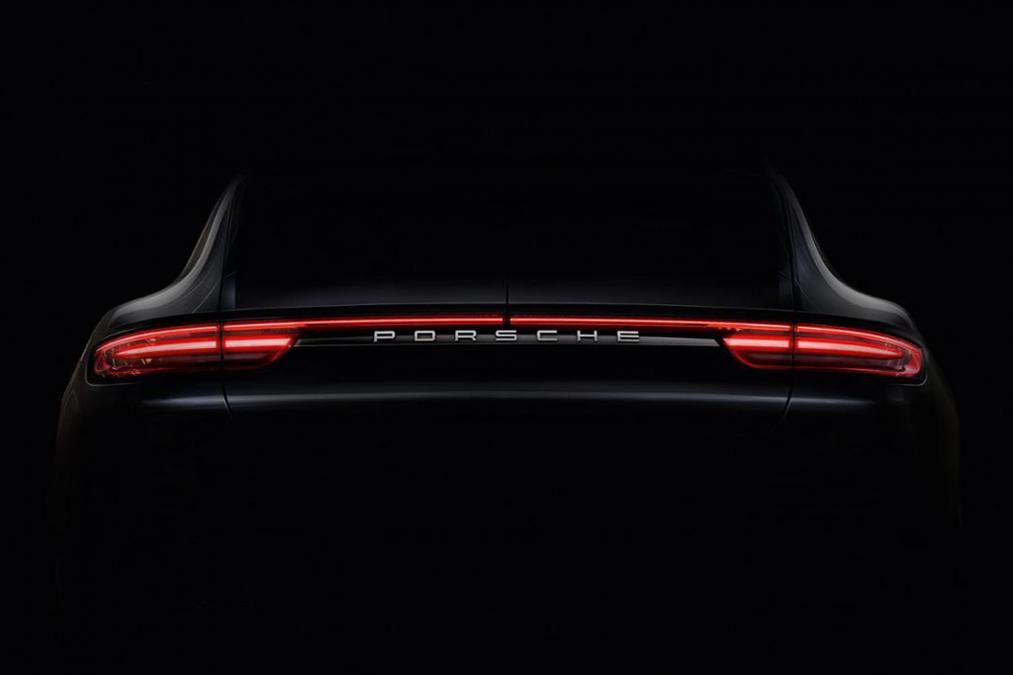 The Sleek 2017 Porsche Panamera Gets an On-The-Fly Debut!
2017 Porsche Panamera, a car which has kept us and the rest of the world busy for over a year now. From multiple mule shots to leaked online renders, we covered each and every bit leading up to its imminent release this month. On Friday, the images of the new Panamera leaked online showcasing both its exterior and interior. The images show that the front-end received minor modifications from the current model with newly designed headlights and a remolded bumper. The good news, however, is that the designers at Porsche have finally gotten rid of the controversial hunchback of the original Panamera. The rear end of the 2017 Porsche Panamera now comes with a smooth roof-line and more Porsche-esque tail lamps which make it reminiscent to the 911; that's right the 911.
Those photos weren't enough since Porsche followed those leaked pictures by driving the 2017 Panamera in the Goodwood Festival of Speed before hundreds of thousands of live viewers. Patrick Dempsey took the Panamera for a hill climb giving the to-be-released Porsche Panamera its official full throttle debut.
To sum things up, there is no doubt about  the fact that the new Panamera looks to rectify the poor design choices of the original Panamera. Other than the car's design, Porsche's claim that this will be the fastest sedan to go round Nurburgring, makes the new Panamera even more exciting. However, to get the official confirmation we will need to wait till 28th of June 2016, the date of its global debut.
Also Read: Smaller Porsche Panamera Or A Porsche Sedan? New Porsche Test Mule Spied!
https://www.youtube.com/watch?v=wK5TjX571pY&feature=youtu.be
2017 Porsche Panamera's Initial Leaks