For the last few months, we have been hearing that Indus Motors might discontinue Corolla XLi and GLi variants an instead will launch a smaller car with the same 1300 engine present in above mentioned Corolla models. The expected car is rumored to be Toyota Vios. As one of our bloggers has mentioned in his blog before, Toyota is going for the same strategy Honda has gone with launching two different cars (Civic and City) for two different categories.
Also Read: Toyota Vios Facelift Revealed At The Beijing Motor Show
According to the news from our neighboring country, Toyota Motors is going to introduce Toyota Yaris 2018 at the Auto Expo in India. Both the Yaris and Vios are similar to each other where the later car is considered to be slightly luxurious than the Yaris (better overall styling and interior). This is an important piece of news because it might make Toyota Japan to focus on Yaris sedan for South Asian countries rather than separate model for separate countries.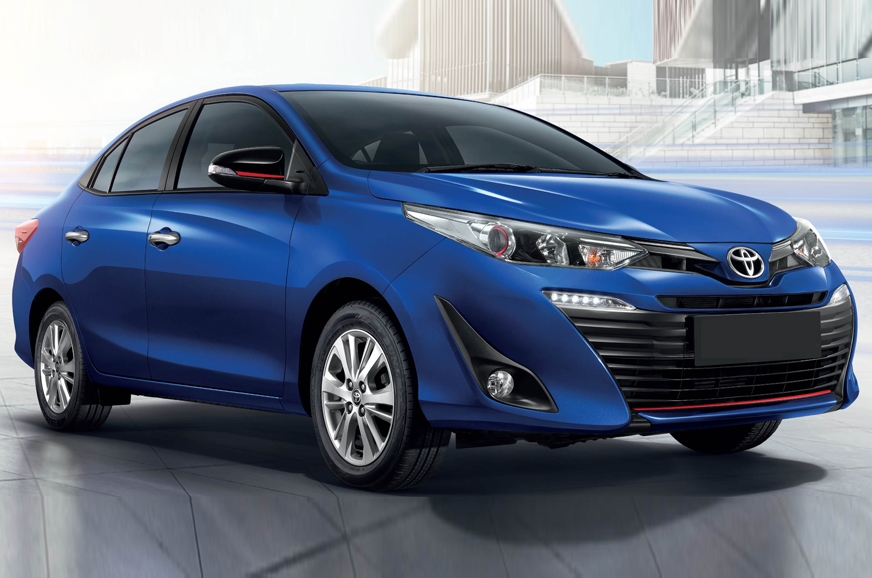 Although we are expecting a 1300 engine vehicle here in Pakistan, Toyota will be launching the Yaris sedan with a 1500cc motor producing around 110 BHP with the option of either a five-speed manual or a 7-step CVT.
Just like here in Pakistan where Indus Motors is targeting smaller Honda City, Toyota wants to compete with the much-loved Honda City sedan with Yaris in India as well. Yaris sedan will go on sale in India in late 2018, whereas the new Vios is expected to be launched at the start of the 2019 here in Pakistan.