The name Corolla is what you can listen or see whatever corner of this world you go. When there are more than 43 Million units sold across the globe since 1966, when the first Corolla ever produced, no wonder it's the most important nameplate for Toyota Motors. Currently, Corolla is in the 11th generation and had a mid-cycle face-lift on its 50th anniversary back in 2016. European, US market as well as ASEAN Corolla followed the face-lift. Pakistani market Corolla also adopted the updates in August 2017.
Also Read: What to expect from the upcoming hybrid Toyota Camry 2018
When car companies release mid-cycle facelifts, it is not only to give a push to make more sales with updates to the current model but also means that now it's countdown time towards the next generation. This is the time companies seriously start focusing towards developing the newer model. With Corolla face-lift internationally already around 2-year-old, we can easily expect that a next generation is already in works, being developed somewhere hidden from public eyes.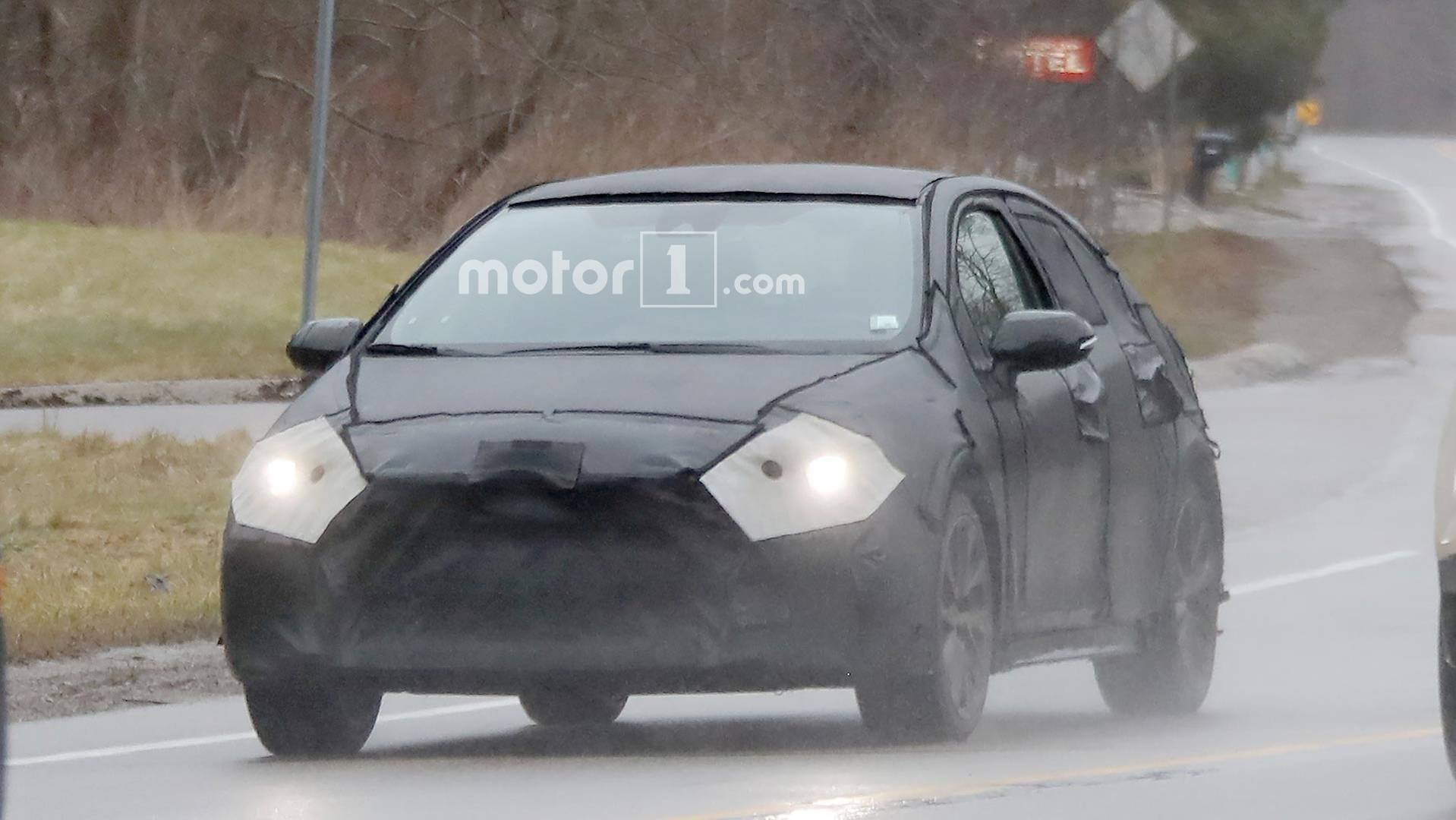 Now recently a heavily camouflaged prototype of 12th generation Corolla has been spotted in United States. The extensively covered vehicle does not reveal a lot of details as far it's exterior design, styling and panel curves are concerned, although footprint seems to be similar to what we have currently with the 11th generation/current Corolla model. At front we can guess an angular front grill slanting from inside to the outer edge, a similar design styling with other Toyota products like the new Camry. The design at front seems to be similar to the current North American Corolla front.
At this time not much technical details are know but the next Corolla will be based on Toyota's new global platform known as TNGA, "Toyota New Global Architecture". This modular platform is currently being used by Prius as well as the C-HR and the all new Camry which also made an appearance in Pakistan, launched by Toyota Indus in hybrid flavor. Global platforms technology which has been in use by German car companies for years while recently in use extensively by Honda is aimed at reducing the production costs and provide better flexibility by sharing similar components across multiple models.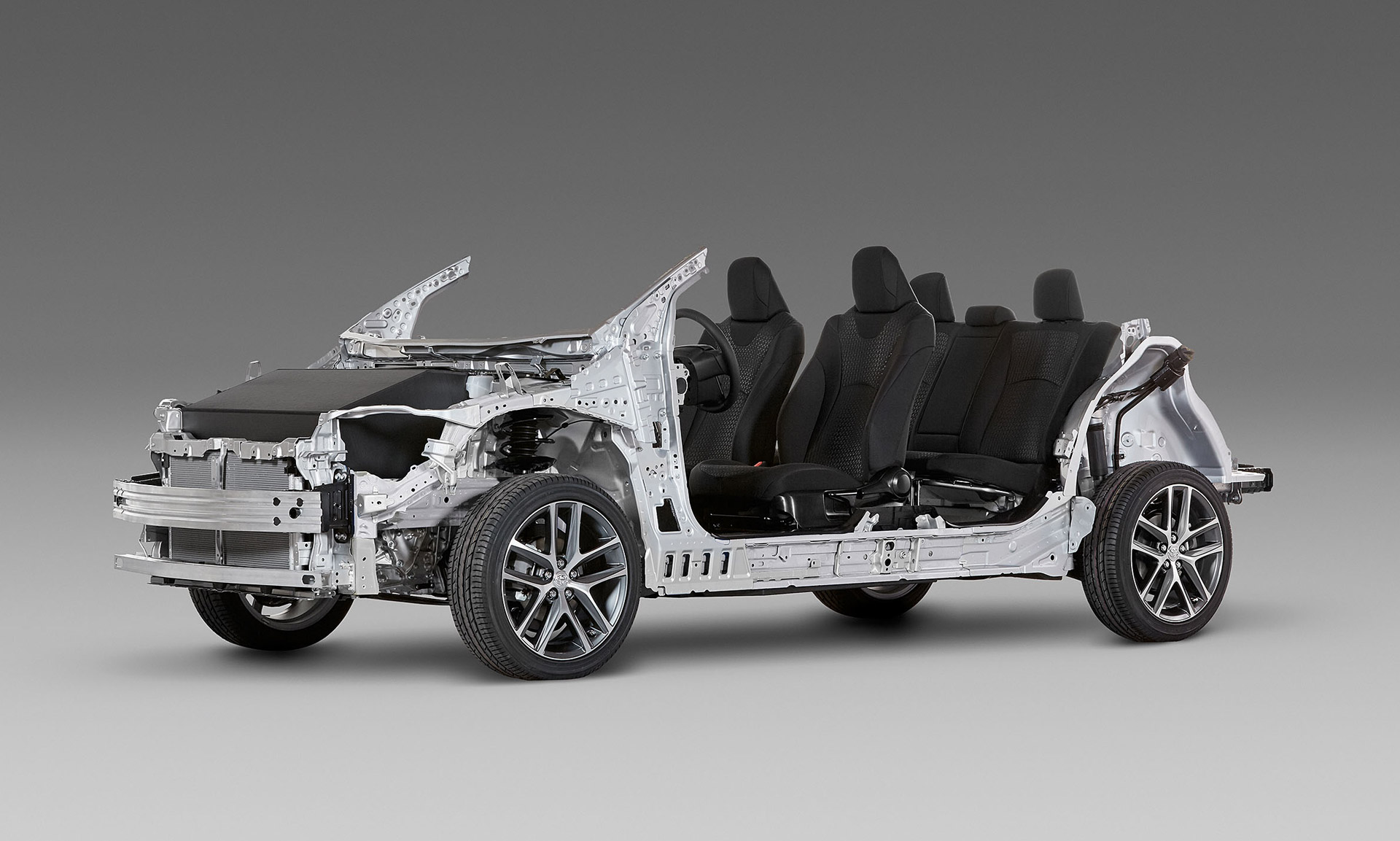 This use of TNGA means that the next generation of Corolla would be a global Corolla. In other words, unlike 11th generation which has different exterior design between US model or European, ASEAN/Pakistan Domestic Model, the 12th gen will be identical across all markets where the Corolla sedan will be sold. The new Camry is for the first time using TNGA, and that is the reason a similar looking Camry model is available now in all markets it's introduced including Pakistan. As another example, the current 10th generation of Civic is also a global Civic, and that's the reason we have same shape Civic across the globe, unlike 9th generation.
As of Corolla, there is no news as if there will be a new engine. Toyota didn't make a major change to its best selling new generation Camry as far as engine and kept the same engine as the previous generation, so we dont know if Toyota will carry over the current engine line up to the next generation in case of Corolla. The rival Civic moved to a forced induction/turbocharged option in one of its variants, will Toyota bring in a turbo engine to its best selling model is something very early to say. However, Toyota luxury lineup from Lexus has started using Turbo engines in some of their models but nothing below 2000cc. Toyota did provide a 1.2L turbo engine in C-HR.
Back in 2016 Toyota revealed next generation of transmissions for Toyota and Lexus models which are 8 speed and 10 speed units and are believed to replace current CVT's. Will these new transmission technology will become part of Corolla is not known.  Additionally Toyota have signed a joint venture with BMW to develop shared technologies and a diesel engine for upcoming new Corolla is under development between two companies.
Depending upon markets, Toyota might offer different engine lineup, but it is believed that most probably same 1.8L engine in current Corolla might land under the bonnet of the 12th generation with some certain refinements. Back in 2016; Ben Schlimme, who is Toyota Technical Center's Executive Program Manager for Powertrain said,
"Toyota's global turbo charging deployment is focused to address each region's specific requirements, taking into account customer preference, fuel consumption, and emissions regulations,"
The 12th generation Corolla is a very serious matter for Toyota because although the total global sales of Corolla will be higher than its all time rival Civic, it lost sales by more than 50,000 which is around 14% units in North American market comparing Civic, which is Toyota's single biggest market for Corolla. The much refined and appreciated Civic has already set a new benchmark in the compact car segment and Toyota would like to make sure their next generation is better in all aspects comparing its rivals.
The retro looking interior, as well as borning exterior, have made people switch from Corolla to Civic. Even CEO of Toyota North American Region Jim Lentz said,
"it will be better looking than the current model. The current model is a little bit tall and not very sleek. The new Corolla will have a lower center of gravity, better ride and handling, lighter weight for better fuel efficiency," 
The new model year 2020 Corolla will be released for North American Market sometime in spring of 2019, while sales will begin in the US by September of 2019. Soon after Europe and Asian countries including Pakistan will follow with the launch sometime in the year 2020 onward.  We will keep our readers updated on the development of the new Corolla time to time and as soon as we get more information.
Join Pakwheels forum for a discussion on this subject here  > Pakwheels.com/12thGenerationCorolla