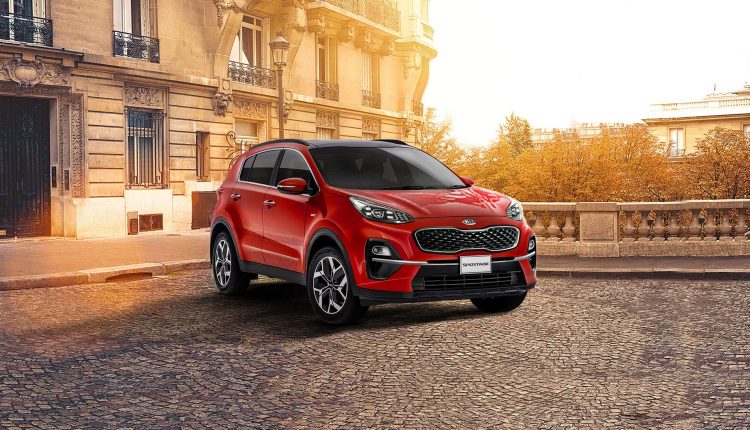 25,000th Unit of KIA Sportage Rolled Out
In another exciting news for crossover SUV lovers, KIA Lucky Motors rolled out the 25,000th unit of KIA Sportage yesterday. As per a social media video, the company celebrated the achievement in a ceremony. The ceremony was held KLM plant in Karachi.
Record Sales of KIA Sportage: 
KIA Sportage has proved to be a dominant player in the compact crossover SUV segment. Since its launch, the vehicle has registered record-high sales.  Sportage even defeated the old actor like Honda Atlas in sales. According to Topline Securities data, KIA sold more than 2,500 cars in January 2021. As per the PAMA report, Honda sold 2,450 vehicles during the same month.
You must be thinking, "Well, it's not that big of a deal. KIA only won by a hair." In fact, KIA beating Honda and making it to the top 3 car sellers of the month is no joke. The thing is, Honda has been one of the top contenders in the Pakistani automobile industry for decades, whereas KIA has entered the Pakistani market a few years back.
As per reports, the company has been selling around 1,500 units of Sportage per month for the last few months, showing the car's success in the local market.
A New Launch by KIA:
At the moment, KIA is selling a hatchback, KIA Picanto, an SUV, KIA Sportage, a MUV, KIA Carnival, and a commercial truck, KIA Frontier K2700, in the local market. Now, the fifth and most-awaited KIA car, the KIA Sorento, is on its way. It is a 7-seater luxurious SUV coming to win the hearts of Pakistani car enthusiasts just like its sibling, the KIA Sportage.
KIA Lucky Motors unveiled the Sorento at the KIA PowerPlay on the 14th of February. The 7-seater SU is the latest addition to the KIA car lineup in Pakistan. The good news is the KIA Sorento is now officially available for bookings at PKR 2,500,000. The company will kick off the deliveries soon.
KIA Pakistan has launched the 3rd generation of Sorento in three variants. 2.4L Front Wheel Drive (FWD), 2.4L All Wheel Drive (AWD), and 3.5L Front Wheel Drive (FWD).
The ex-factory prices of the car are Rs. 6,999,000 for 2.4 FWD, Rs. 7,999,000 for 2.4 AWD, and Rs. 8,399,000 for 3.5 FWD.