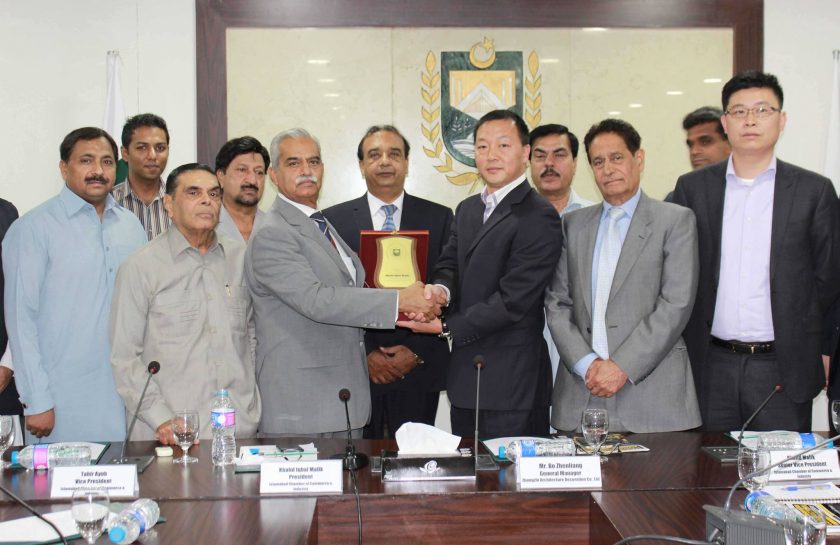 As the entry of new car manufacturers is imminent in the country, more have expressed the desire to come to Pakistan. A few days back Hyundai Nishat organized the ground-breaking ceremony for its new plant, the company previously signed an agreement with Government of Pakistan to manufacture and sell their cars in the country. And now about 500 Chinese auto companies have desired to invest in Pakistan due to the growth potential the country house.
RELATED: Ghandhara Pakistan Discontinues Nissan UD in favor of Chinese Dong-Feng
The delegation of Chinese auto manufacturers visited Islamabad Chamber of Commerce and Industry (ICCI) and expressed the desire to set up manufacturing plants in Pakistan. The members of delegation urged that they have been manufacturing vehicles according to the European standards and are keen to manufacture them in Pakistan.
It is worth mentioning here that at the initial stage the companies would join hands with local collaborators to sell auto parts and vehicles; however, in second phase they would set up manufacturing plants with their investment and joint ventures.
The delegation was also willing to share technical expertise with Pakistanis; moreover, according to ET, the President of ICCI expressed its gratitude and said to Chinese manufacturers to invest in Pakistan due to following reasons,
There is a lot of potential for foreign automakers in the country; they can make and sell vehicles especially heavy-duty trucks in the country well as 90 percent goods in the country are being transported through heavy-duty trucks and other small vehicles.
Due to CPEC and upgraded transportation routes, the demand for vehicles would undoubtedly rise, so it's a right time for any automaker to invest.
In the end, the president also urged Chinese delegation to manufacture under 1000cc cars to cater the needs of the middle-class population of the country. ICCI officials asserted that they would help Chinese companies to find potential partners.