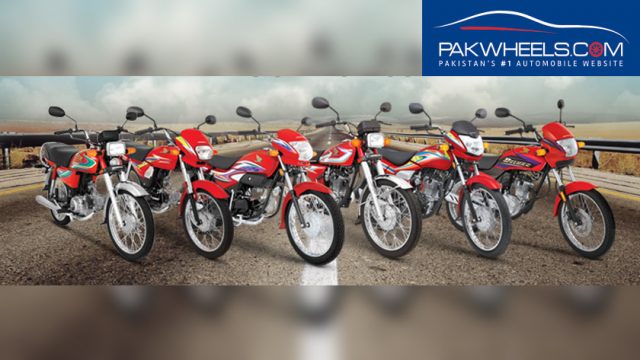 Pakistan's largest bike manufacturer, Atlas Honda, has posted its figures for the quarter ending on December 2018 and from the look of it, it doesn't look good for the company.
According to the notice sent to the Pakistan Stock Exchange, the company made Rs.572 million in the said quarter, down by a massive 51%. On the contrary, for the same period ending on December 2017, the company earned a profit of Rs.1.2 billion. As per an industry expert, the profit is down due to high production cost and drop in gross margin profits.
Note here that the earnings per share of the company dropped to Rs.5.54 in the quarter that ended in December last year, but for the same period of the previous year, the earnings per share were Rs.11.32. Moreover, in the nine-month period (April-December 2018) Atlas Honda's profits went down by 26%. It came down all the way to Rs.2.5 billion from Rs.3.4 billion.
Read Also: CB 125F 2019 unveiled in Pakistan – See Prices, Pictures and Specifications
As the economy gets stable, the demand for two-wheelers will surely surge, said an industry expert. From July to December 2018, the company sold 543,894 bike units, which shows that there is a demand in the market for Honda bikes.
Despite declining profits, on 4th January 2019, Atlas Honda launched 2019 CB125F  for its consumers in Pakistan. The bike comes in two different trims; basic and special edition. The bike houses a four-stroke OHV air-cooled engine just like CG 125. It has a new and sporty look with dynamic graphics. CB125F has both kick-start and self-start options. It has a 5-speed gear transmission and a fuel tank capacity of around 12.3 litres. The bike will be made available in various colours including Red and Black.
Aside from Atlas Honda, Honda Atlas Cars (Pakistan) Limited also announced its financials for 3QMY19 (period end-march). It made Rs.0.61 million in the said quarter while for the same period of the corresponding year it had made Rs.1.42 billion, earnings down by 58% year-on-year.
For this and other automotive industry related news, stay with PakWheels.