We get several queries regarding our services daily. And queries regarding our CarSure program top the charts most of the days. CarSure is a revolutionary and one of a kind program that was launched to help you find the best possible vehicle for your budget. CarSure works as an unbiased third party that acts as an intermediary between the seller and the buyer. And they provide their unadulterated and impartial expert opinion about the condition of the vehicle under scrutiny. The program was devised to be as thorough as possible and providing all the concerned parties with a detailed snapshot of the condition of the vehicle.
Also Read: 2016 Honda Civic in Pakistan and its Questionable Exterior Build Quality
As I mentioned above, we get many questions regarding CarSure, its procedures, its purpose and other related characteristics. And among those questions, we often get asked by new car buyers if CarSure is suitable for new cars as well and if there are any benefits of getting your brand new car inspected by CarSure professionals. Well, the short answer is yes, it is not only advised but is also recommended. To elaborate on the matter, let discuss it a little further.
The horror stories of new buyers getting brand new cars that have been damaged at the dealership are common in Pakistan. Our consumer protection laws need to go a long way to be active and effective. So the buyer or consumer has to be vigilant and protect themselves from such frauds themselves.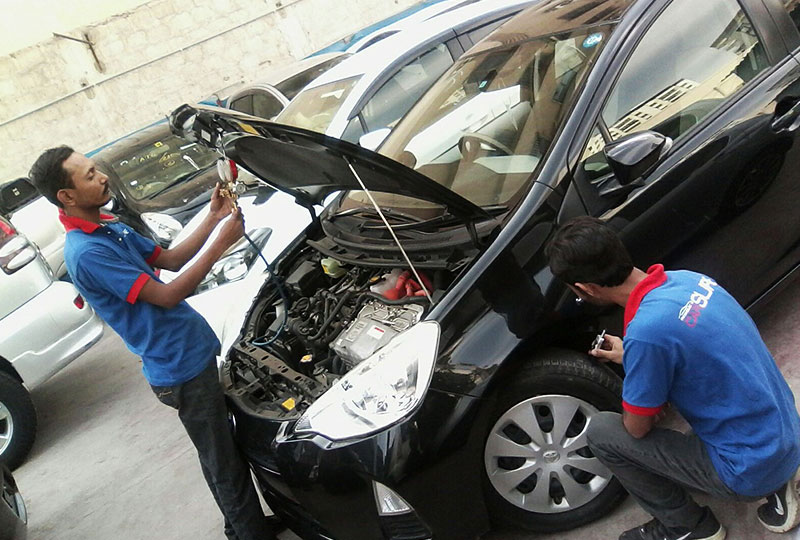 Since we are Pakistan's largest automotive portal, we get to hear stories of many auto consumers almost daily. Our members share their stories on our online forums daily. Those stories and experiences help other visitors as well and also help us to bring specific services that are catered towards car owners who are having a certain problem. And among those stories and experiences, we have come across many cases where the dealerships handed over repaired vehicles as brand new to the unsuspecting customers.
Also Read: PakWheels CarSure v Other Car Certification Services – A Brief Comparison
Accidents happen, and it's part of the life. One can't escape this reality. Same things can happen to a car that is stored in a factory or is being transported to a different city on a freight trailer. But what is wrong and unethical is that a dealership then fixing the car and handing it over to the excited new owner. The owner wouldn't even know that his car has had a damaged fender or a broken windscreen, and the dealership immediately patched it up and gave you the keys to the car. But then you take it to an expert, and they tell you that the car had been damaged, and the dealership handed you a repaired vehicle.
This is where our CarSure program can help you. All you have to do is give us a call, and take our professional team of experts with you to the showroom/dealership before taking the delivery of the vehicle. Our trained technicians will inspect that car corresponding to almost 200 checkpoints. The car is inspected from mechanical aspect as well structural damage. So if the car had a physical damage and dealership tried to cover the damage in a hurry, our team will immediately inform you of the damage. You don't even need to be there physically in the dealership. Just let the dealership know that PakWheels CarSure team will be visiting to inspect your brand new car and our team will be there on time.
So yes, you should get your brand new car checked as well. As mentioned above, since consumer rights laws are lacking some punch, it's the buyer who needs to keep his eyes open. And there is no better way than to hire the professionals at the CarSure for the satisfaction of your heart and mind. You can get your new car checked for as low as Rs1000 per car. We hope this has helped clear some of the ambiguities. Keep visiting PakWheels.com for more exciting offers and services.
Click here to get the car certified!