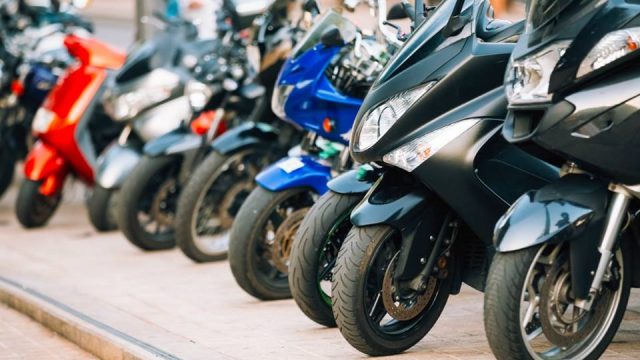 Despite the local production of bikes reaching to millions, the import of bikes into the country has gone up by 15.52% in the Fiscal Year 2017-18 against the same period of the corresponding year, as revealed by Pakistan Bureau of Statistics (PBS).
The local bike market is running smoothly as the large population of the country use motorbikes for commuting purpose. In last year alone, the local bike manufacturers sold over 16 lac bikes, while Honda was leading the way with selling over 10 lac motorbikes. However, as mentioned above, despite the sales figure of locally produced bikes, the import number of bikes into the country has also gone up exponentially.
The countrymen imported bikes worth $106.382 million in July-June (2017-18), while the imports of bikes in the period of July-June 2016-17 was $92.089 million. Moving onwards, the import of bikes has also soared by 23.83% year-on-year.
Read Also: Customs Intelligence confiscates 8 smuggled heavy bikes in Lahore
Moreover, from July 2017 to January 2018, the import of heavy bikes went up by 150 percent to $3.86 million and if we compare the figures with the same period of last fiscal year then at that time it was $1.5 million.
The reason behind the hike of imported bikes into the country could be due to law enforcement agencies equipping its personnel with heavy bikes such as in the case of Dolphin force which is operating in Punjab. Additionally, many people are also importing 250-500cc Chinese replica bikes into the country to enjoy the thrill of riding a heavy bike while not spending a lot of money, as the original ones cost millions. This could also be the reason the import of bikes is increasing.
Find accessories and spare parts for your bikes here.
That's it from our side, drop your thoughts in the comments section below.