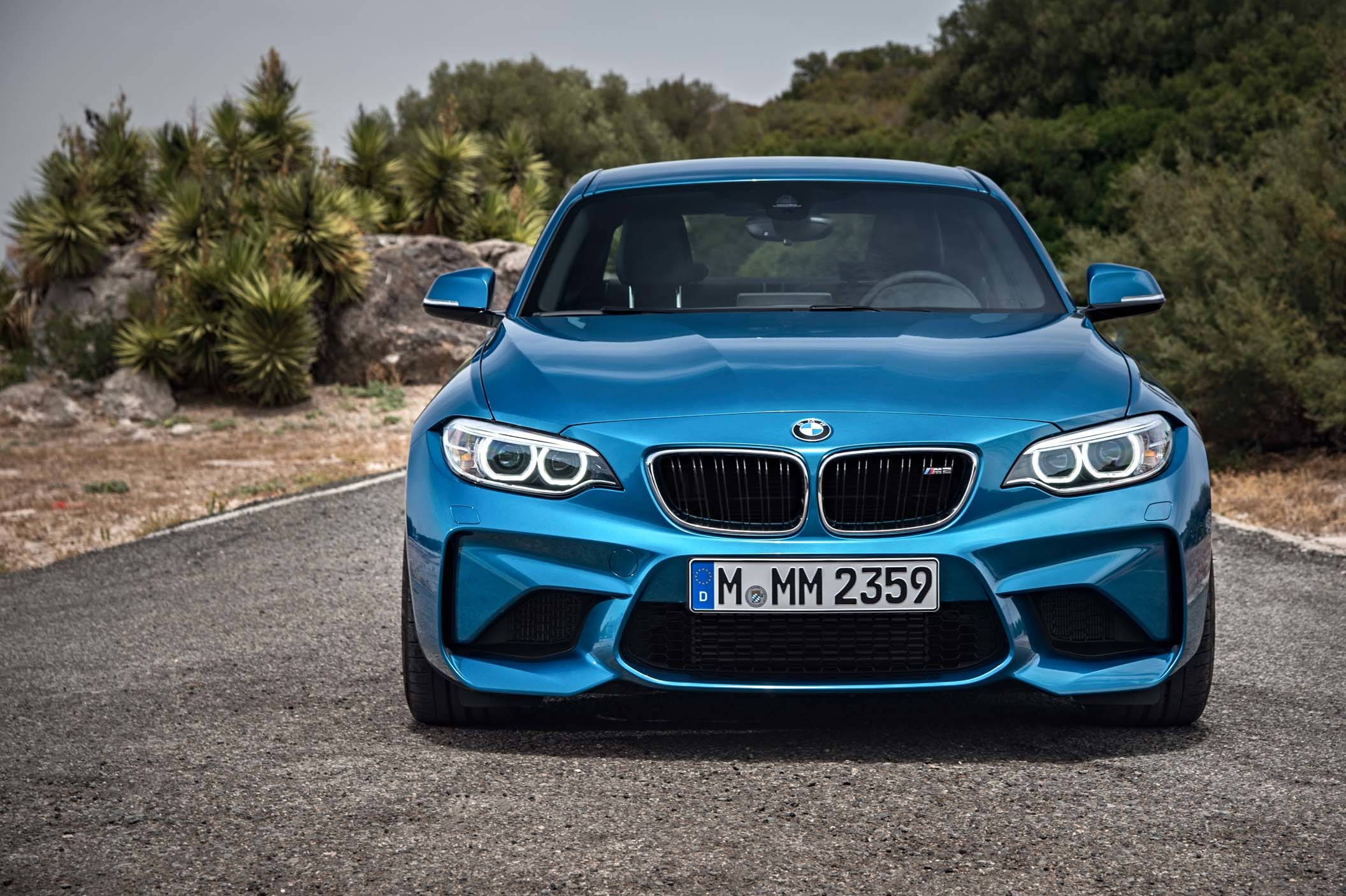 BMW M2 Could Easily Become Enthusiasts Favorite BMW
Ever since BMW released the 2 Series, people have been constantly asking for a performance oriented version of the car, something that would rekindle the magic people found in the glorious 1M Coupe and it seems BMW has finally delivered with the brand new BMW M2. And at first glance it looks like an ordinary M235i but in truth, it has been seriously reworked and upgraded by the engineering wizards at BMW's M performance division.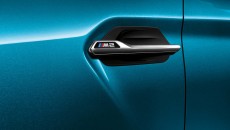 Let's start off with the power, under the hood you find the same twin turbocharged 3.0 liter inline-six in the M235i but it now produces 365 horsepower @ 6,500 rpm and 343 pound-feet of torque at just @ 1,400 rpm – all this thanks to the M performance parts like High-precision direct injection, Double-VANOS, and Valvetronic. 0-100 km/h is done in just 4.4 seconds but it you opt for the double clutch automatic transmission, that time drops to just 4.2 seconds. The car is electronically limited to 240 km/h, The performance figures aren't that far away from the likes of the higher end BMW M4. And speaking of the M4 ,the M2 also shares the same active rear differential as you find on the M4, and along with an electronically controlled multi-plate LCD unit and lighter suspension components, it should help the M2 glide effortlessly through those tight corners.
Also Read: 2016 BMW 7 Series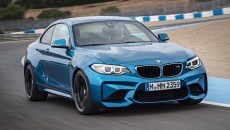 With the new body kit the M2 is 2.1 inches wider at the front to house the larger front intakes and 3.1 inches wider at the rear for the new rear diffuser. The car rides on brand new larger 19 inch Michelin Pilot Super Sport tires that should help kill the understeer found on the standard M235i. Overall the M2 transforms itself into an aggressive little sports car that can proudly sit alongside its more expensive siblings the M3, the M4, the M5 and the M6 and hopefully an M7 soon to but we'll save that for another day. Pricing is yet to be revealed but considering the expensive price tag of the M235i don't expect the M2 to come cheap when it goes on sale in spring of 2016.
Story: AB