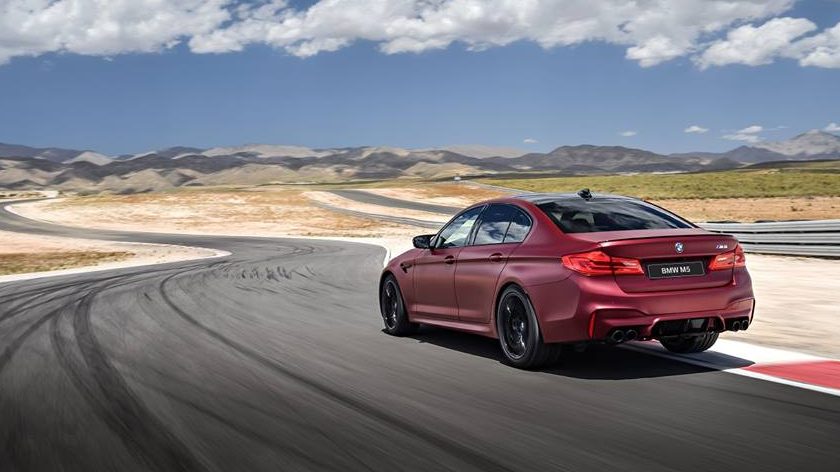 Delayed car deliveries – Is BMW Pakistan in trouble?
There has been a lot of people reporting and complaining about the delays in shipment of BMW cars in Pakistan which is creating commotion in the market. Dewan Motors, according to the reports, has not only missed their delivery targets but is also demanding extra payments from customers to pay the newly imposed duty on imported cars by the government. So we dug deep into the issue and have gathered some information for our readers. We also reached out to some of the affectees.
So firstly, Mr. Usman Ashraf, one of the affected BMW buyers, told us that Dewan Motors has failed to deliver the BMW car on time and instead they are demanding more money. The company told him that the government has imposed a new regulatory duty on imported vehicles, which is why the company is claiming more money, he said. We at PakWheels reported regarding the SRO 1035(1)/2017 through which the government imposed duties on imports. Audi, BMW, and Porsche are already in courts against this SRO.
Read more about SRO 1035(1)/2017 here and here!
Moreover, Mr. Ashraf told PakWheels that Dewan Motors also gave him an excuse that due to the delay in production of cars by BMW, we haven't received the shipment yet. It is to be noted here that BMW car production indeed was disrupted in May due to supply problems. Additionally, he asserted that many other BMW buyers in his close circle are also facing the same problem. He said that he booked his car in March 2017 and Dewan Motors told him that the car would arrive in July-August. However, since then he has been waiting for his car. The car which he ordered was BMW 530e plug-in hybrid 2017.  The new date which the company gave him is 28, December 2017.
Usman Ashraf was very disappointed, he even went on to say that one cannot expect these kinds of problems after paying a premium.
Moving onwards, Ovais Sohail, another affected one by Dewan Motors posted the following comment on their Facebook Page. He said, and I quote,
I booked BMW 530e plug-in hybrid in May 2017 with a delivery date of September 2017 with Dewan Motors Islamabad. The management has promised us that the vehicle is ordered in the manufacturing batch of July-Aug and will be shipped to Pakistan in the mid of September. I paid the booking amount and 2nd payment as per schedule and expecting the vehicle to be delivered within the promised timeline. However, I started following up on the delivery from the end of August while Islamabad office informed us due to shipping company's delay the vehicle will be shipped in the first week of October.
One can get an idea by reading the above-mentioned comments that how severe the situation is. We also reached out to another BMW buyer who recently got his BMW after a long delay.
Salman Majeed whose BMW 530e plug-in hybrid was delivered to him two months back told us that Dewan Motors took full payment from him but didn't transfer the amount to BMW on time, which according to him was the reason in the delay in delivery of his car. The time of delivery was in June, but the car was delivered to him in September. He also asserted that he booked the car with black interior. However, the one given to him had a brown interior. And when he demanded an explanation, they said that they put the wrong code at the time of order. It is absurd isn't it, said Salman.
Mr. Salman furiously said that sales department of Dewan Motors Lahore lacks management. He said that if he inquires about any problem from them, their only reply is that, "we haven't been given any authority from head office."
It is pertinent to mention here that Salman gave us an entirely new reason why there was a delay in delivery of cars, which is as follow. He told us that Dewan Motors informed its customer that Euro has gone up and also Pakistan Government has imposed a new regulatory duty on imported vehicles so if anyone wants to get their hands on the vehicle they would have to pay more. According to him customers reacted strongly and said that on their actual due date of delivery, the Euro was 118-/PKR so they would pay according to that exchange rate. It's company's negligence that the delivery time got upset and Euro prices surged, why should the customer pay extra?
BMW Dewan Motors has also responded to these concerns through Facebook post, which is as follow,
We would like to inform all our valued customers and fans about the recently imposed Regulatory duty by the Government of Pakistan and the resulting price impact on our vehicles henceforth. Dewan Motors has contested the SRO in Sindh High Court since its announcement to safeguard our customers' interest. As the legalities continue, the customers who wanted their vehicles regardless, have paid the additional regulatory duty and received their vehicles after customs clearance. Meanwhile, others may wait for the court decision before paying the additional tax imposed by the Government.

We would also like to share our delight that Dewan Motors has added a record number of customers to the BMW family this year. We hope to continue serving to the best of their interests and facilitate them in enjoying the Sheer Driving Pleasure with their brand-new BMW in Pakistan.
On the issue of new duty/SRO and its hearing in the Singh High Court, this is what BMW had to say,
A hearing took place at the Sindh High Court on Dewan Motors' case against the imposition of Additional Regulatory duty today, 14th December 2017. The arguments are scheduled to wrap up tomorrow, 15th December 2017. We sincerely appreciate the Court of Law for the speedy trial of this case.

Dewan Motors is fighting this case to safeguard its customers' interest against the additional duty imposed by the GOP. We would like to advise our customers to wait until a verdict is finalized. We will be sharing an update as it happens.

All others who wish to pay the regulatory duty to the court may get their vehicles cleared from customs.

Please get in touch with your point of contact in relevant cities.
Share your thoughts in the comment section below.