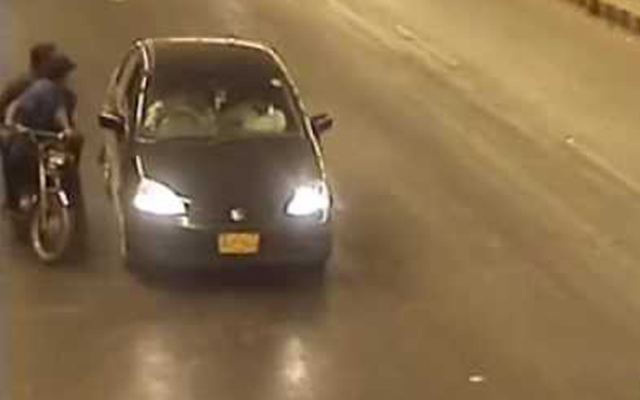 Car snatching sees a record growth in Karachi and white is car snatchers favorite color
Daily Times has reported that incidents of car snatching has seen a record growth during the past fours months in the city with 1,319 cases reported.
According to CPLC statistics, around 1,319 vehicles were snatched at gunpoint in various parts of Karachi during last four months, out of which some 519 vehicles were recovered.
The favorite color of car snatchers, as reported is unsurprisingly, white as total of 181 white cars were stolen and Friday turns out to be favorite day for snatching car to the criminals with 78 vehicles stolen or snatched on this day while the said figure remained below 66 in rest of the week days.
Gulshan-e-Iqbal is the most profitable area for the car snatchers while Clifton, Shah Faisal, North Nazimabad, and Jamshed Town are also one of the most risky areas for motorists.
Out of a total of 5,071, 2,570 bikes were stolen from Gulshan-e-Iqbal which ranked once again atop the charts as most of the bikes were stolen from this area with Jamshed Town following closely.