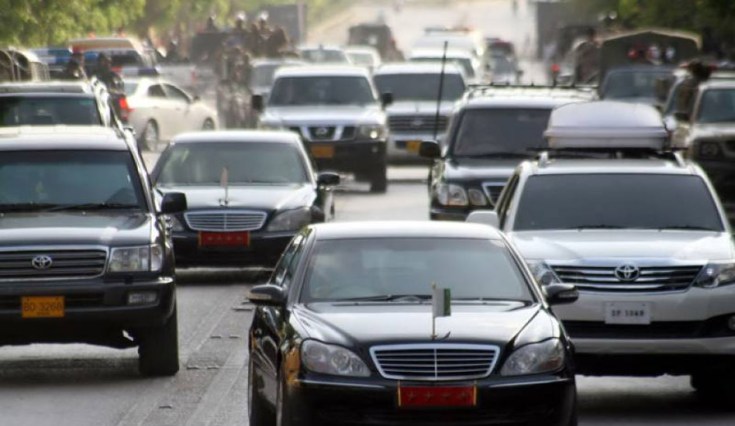 Prime Minister House on Wednesday, 5th September 2018 released a video of the luxury cars that will be up for auction on 17th September 2018 at PM House, Islamabad. The car auction timings are from 10:00 A.M onwards.
The video features high-end luxury cars, which include the Mercedes Benz S-300, Maybach S-600, BMW 7-Series, BMW X-Series and etc.
Moreover, as per the list published by the government, there are 8 BMWs, 28 Mercedes Benz, 9 Honda cars, 8 Suzuki, 40 Toyota cars, 5 Mitsubishi, 2 Cherokee, 1 Nissan, and 1 Hino Bus.
Read More: Govt. announces auction date for PM cars
Previously, Prime Minister Imran Khan, while addressing to the nation in his first inaugural speech, on 19th August 2018, announced the auction of the highly expensive bulletproof cars in order to maintain the country's expenses.
Here's the updated list released by the Prime Minister House: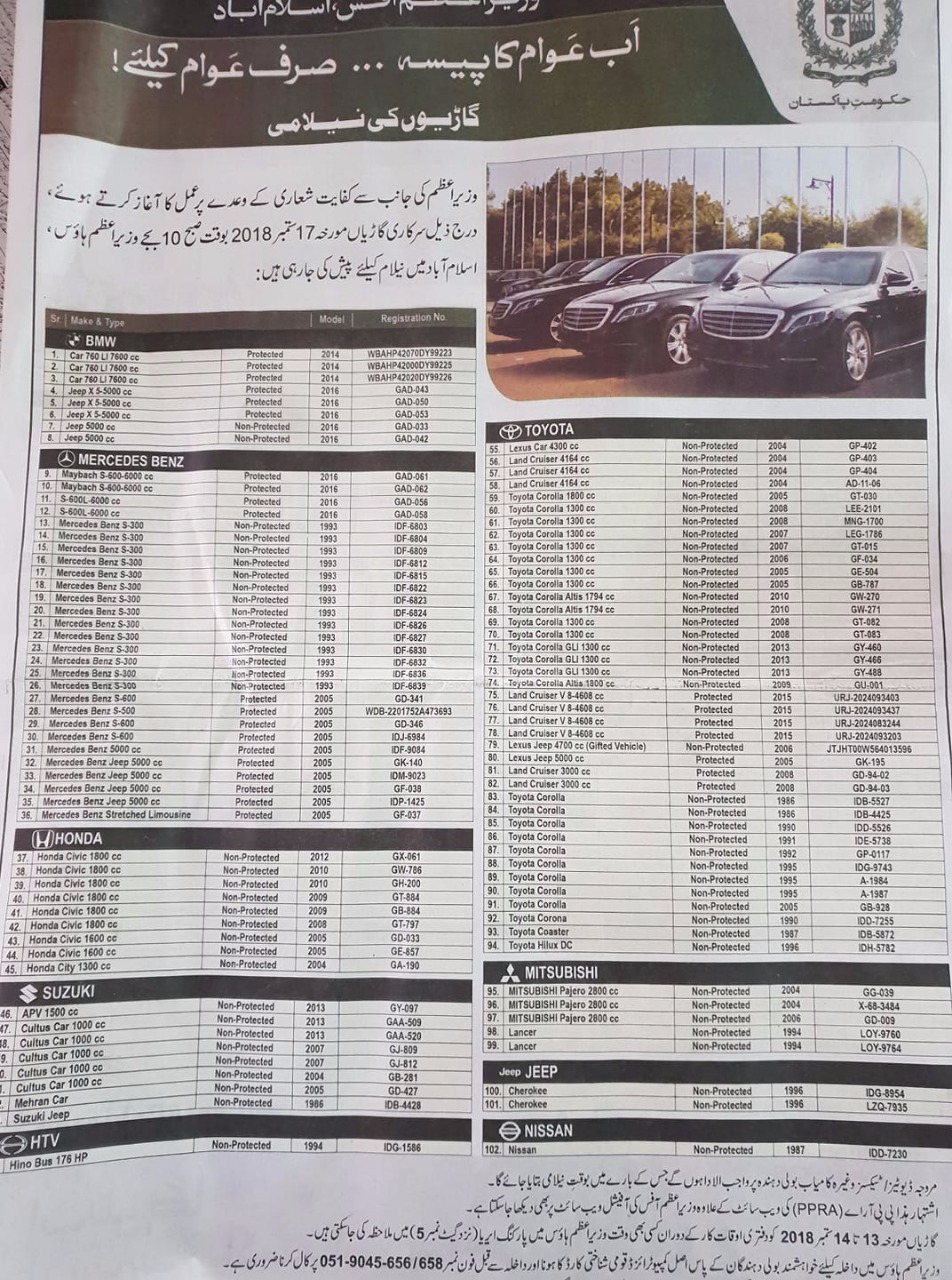 Moreover, these vehicles can be accessed during office hours from 13th September to 14th September 2018. And those who wish to bid must call prior to the auction at 051-9045-656/658, and bring their National Identity Card.
For more updates related to the automotive world, stay tuned to our blog.