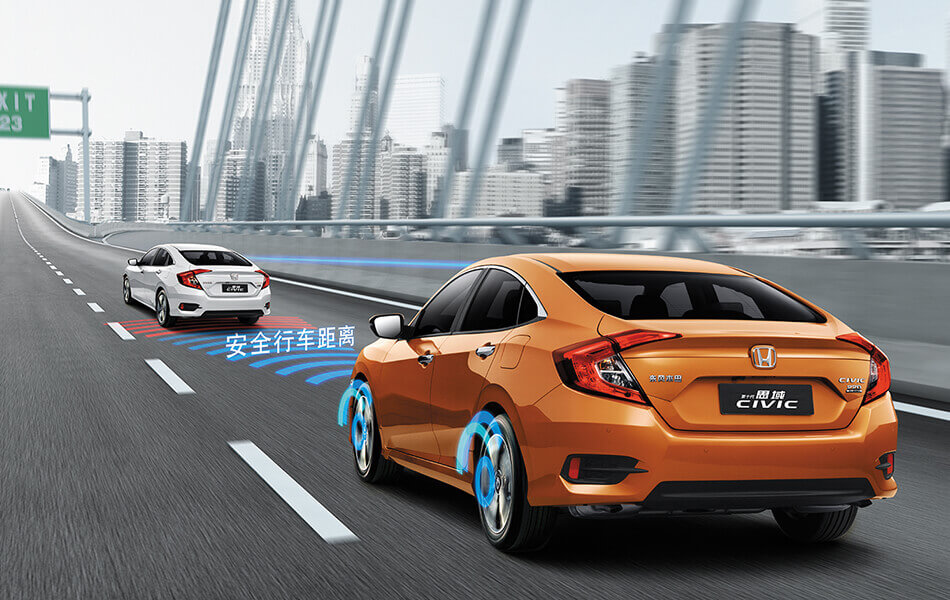 China Gets Manual 1.5L Turbo 2016 Honda Civic – 1.0L Turbo Civic On Its Way
So the excitement about the 10th generation Honda Civic is already high all across Pakistan. Earlier this week we shared details on the PKDM [Pakistan Domestic Model] Civic X. Honda is releasing the model all across different markets. Civic is already out and for sale in USA, Australia, Middle East and ASEAN countries and soon in Pakistan. Selected Honda dealerships have started to take pre-booking of Honda Civic 2016 across Pakistan as well. Europe is the next destination where Civic will hit showrooms sometime in 2017.
Also Read: 2016 Honda Civic In Pakistan – This is It!
Honda recently officially revealed Civic for China as well. And China is a massive market for Honda. Honda works/assembles their models in China in a joint venture with Dongfeng Automobile Co., Ltd. 10th generation Civic being a Global model remains the same from inside out like everywhere else in the world. In China Civic at launch will be available only with one engine option and that is the new 1.5L Turbo, unlike other Asian markets where 1.8L NA is also available. In China, four variants will be offered to customers. All options get the most wanted full TFT cluster [unfortunately, it might not be available even on fully loaded 1.5T in Pakistan]. Multi-function controls on the steering wheel are also standard across the trims as well as the Android Auto and Apple CarPlay head-unit. Push button start, sunroof also comes standard. Dual climate control unit is also a standard item. The top of the line model gets the Honda's Sensing Active safety system. Upper two trim levels get LED headlamps; Sorry Honda enthusiasts, PKDM lacks this one as well. On the safety front, 2016 Honda Civic in China is equipped with six airbags standard as well as ABS with EBD, vehicle stability assist (VSA) and emergency stop signal (ESS). ESS automatically activates the brake and hazard warning lights when it detects an emergency stop situation.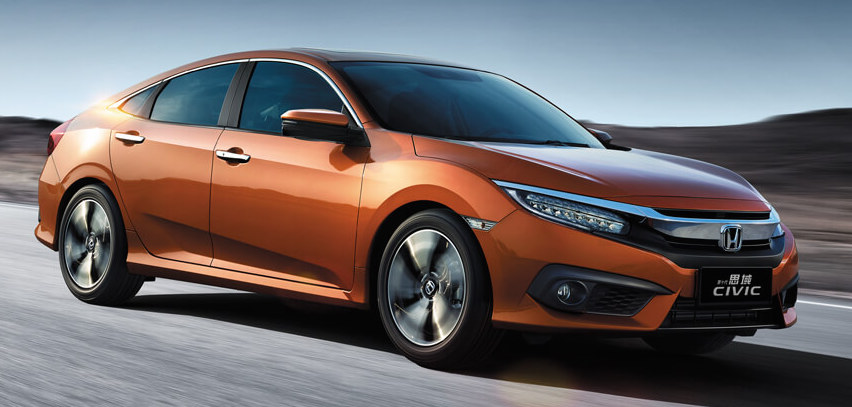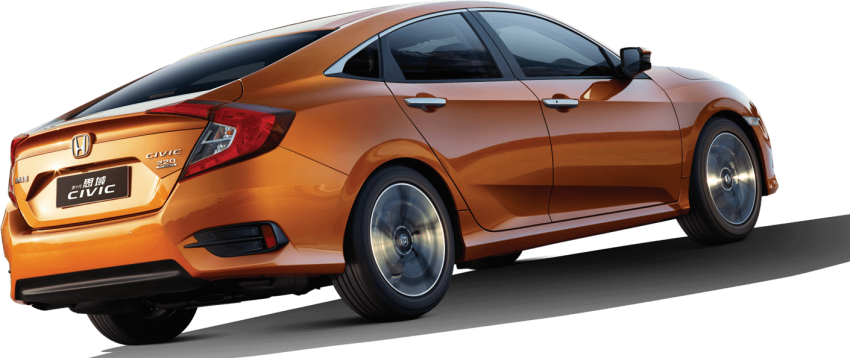 Interestingly the trunk of the Chinese 2016 Honda Civic shows a 220 Turbo badge, unlike a VTEC Turbo badge. Many people may get confused thinking it is 220HP turbo. Well, the fact is, it's not like that. 220 represent the torque figures which is newton-meters, in other words, 162 ft-lb. The 1.5 Civic power remains same as 174 HP. I don't know why China came up with a such a badge, but it looks interesting.
Like a different emblem from everywhere else, there is something far more different on this China Civic than the other international models. The base model is available with a 6-speed manual transmission that too on a 1.5 Turbo model. China is the first and only country where a turbo Civic is being offered with a manual transmission at this time. Earlier in April at NY Auto Show, Honda confirmed that on 2017 models, all Civic body styles, hatch, coupe as well as sedan powered by a turbo will also be offered with a manual transmission. The manual transmission will be available first on 2017 model year USDM and later in other markets. This is good news as we might also get a manual gearbox on 1.5T but don't expect it soon. If any such thing is in the pipeline, it will first show up on Thai or Indonesian models. 1.8L will remain with the current CVT and Honda didn't say anything if it will get a manual. The base 1.5T Civic in China costs PKR 2,068,460/- while fully loaded goes as high as PKR 2,705,108/-.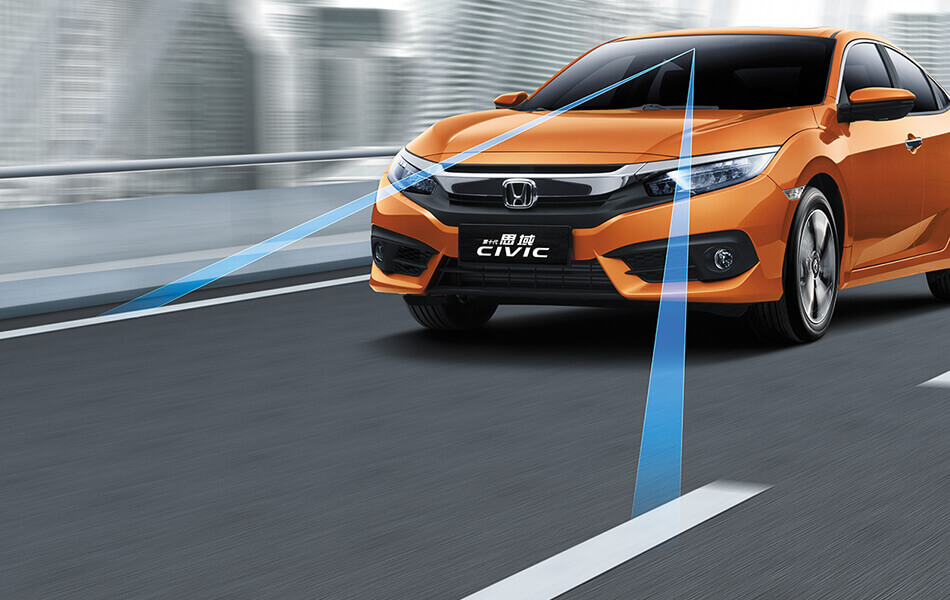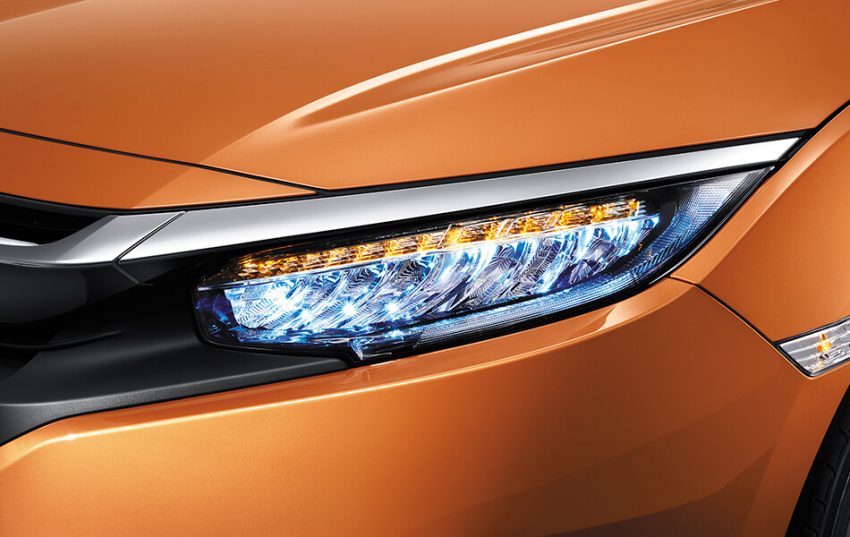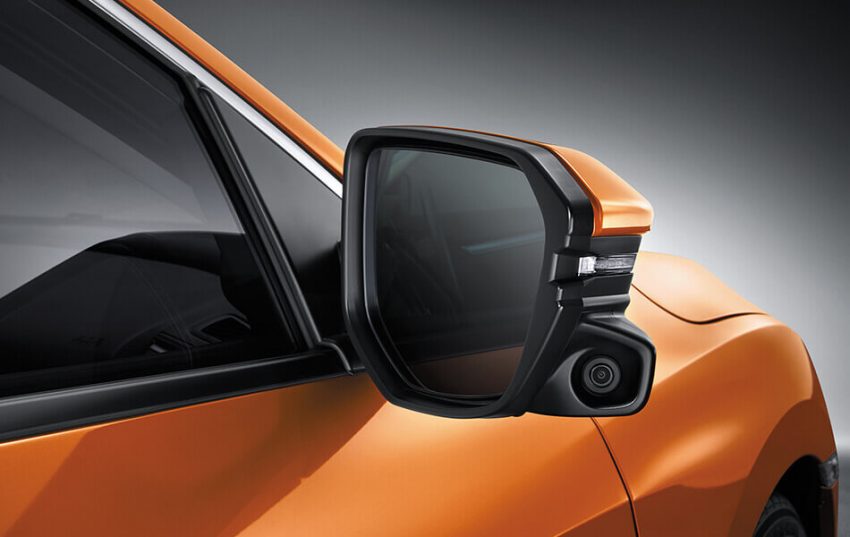 2016 Civic from fazalwahab on Vimeo.
Now let's go over the second part of our today story. Around a year ago, fellow blogger Aref wrote in one of his articles that 2017 Civic will also get a smaller 1.0L VTEC Turbo engine. Initially, it was rumored that the smaller turbo will be available in a European Honda Civic hatch. But now from the looks of it, there will be a Chinese 1.0-liter turbocharged Honda Civic as well. A China-bound 1000 cc turbo Civic has been caught testing recently. This baseline entry-level Civic will have power output figures of 125HP and an expected 180 to 200NM of torque. It is impressive as the 9th generation Honda Civic or the 10th generation Civic equipped with a 1.8L NA engine has the power output of 141 HP [16HP more]. The 10th generation Civic is 30Kg lighter than the outgoing model so don't assume that a 1.0L Civic will be under powered. The 1.0L VTEC turbo engine is equipped with a high-efficiency turbocharger and Honda's variable valve mechanism with direct injection which results in higher horsepower and torque. The engine will also be capable of idle stop mechanism to improved fuel efficiency in start-stop traffic.
Also Read: 2017 Honda Civic Will Get 1.0 Liter And 1.5 Liter VTEC Turbo Engines
Like 220 Turbo Civic, the baseline 1L Civic will be called 180 Turbo as visible on spy shots. This means that torque figures will be possibly 180NM. The model will also get a 6-speed manual transmission as can be seen in pictures. From spy images, it looks like since it being a base model 1L turbo will not carry all features you see on 1.5L Turbo model and you can expect toned down materials as well. Still we can see an automatic climate control unit. The model will be released for the Chinese market by the end of 2016.
Will we get a 1.0L Civic? A big question and at this time I can say that it might not come to our shores. Reason being there are many car models from many car brands which are exclusively China specific. We might see a 1L Civic sedan in Europe, but availability with such engine for Pakistani market has a very slim chance. At least we can wish, maybe someone at Atlas Honda to listen to this and give us an entry-level 2016-17 Civic at a lower price because if the prices of the 1.5T and 1.8L version are as much as we have heard, it will not be as affordable as 9th generation was. By the way seeing the PKDM Civic specs as we have at this time, even the top of the line 1.5T seems basic and stripped version if we compare it with Civics of the other markets.