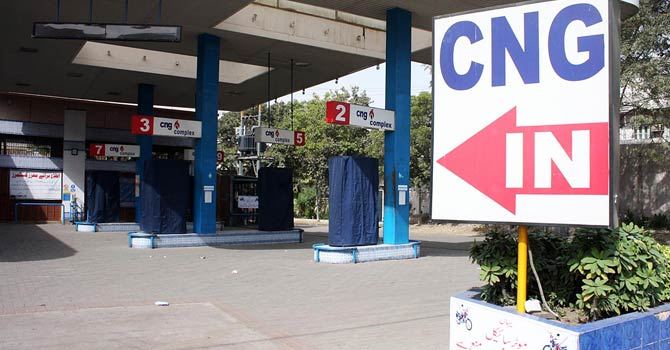 CNG Prices Go Up Following the Decision of its Deregulation
The deregulation of CNG prices has proved to be quite shocking for its consumers ahead of the New Year as CNG station owners across Sindh have raised the price to PKR 70-71 per KG from PKR 67.50.
"We have not notified the new enhanced price. Now the dealers are free to fix the prices on their own" said Chairman – All Pakistan CNG Association Sindh, Shabbir Sulemanji. He remarked that after the deregulation of CNG prices with effect from 13 December, 2016, the CNG price per KG sits at PKR 70-71 across Sindh. CNG deregulation is not a new phenomenon, Pakistani consumers have witnessed this situation prior to 2009.
Sources report that CNG would still cost 30 per cent less than the petrol for vehicle owners, which is further augmented by the possibility of petrol prices going up on 1st January, 2016. It should also be noted that CNG prices in Punjab are already deregulated, selling between PKR 73 and 74 per kg as compared to PKR 75 in Khyber Pakhtunkhwa and Baluchistan. As per sources, the CNG body's chief has claimed that the CNG price in Sindh is still the cheapest as compared to prices in other provinces, despite the jump.
Shabbir Sulemanji further said that the consumers had not seen any price hike in CNG for the past four years. Experts remark that the cost of gas had risen due to the injection of LNG in Sindh, which caused exorbitant increase in the gross chlorophic value in the gas supplied by the Sui Northern Gas Company to CNG stations, coupled with manpower costs and soaring utility costs in the last four years.
"We are now in the revival stage after this decision, as the CNG sector was actually on ventilator" said the Chairman of All Pakistan CNG Association Sindh.
But what does it mean for the public transport and in essence common commuters? Rickshaw and taxi owners would defiantly bring out this new gas price from the pocket of consumers. Rickshaw owners usually charge PKR 100 for five to six kilometres distance and for 12 kilometres, their charges vary between PKR 280 and 300. Additionally, in case of CNG load shedding, they charge PKR 120-150 for five-six kilometres and PKR 320-350 for 12 km. It is likely that these basic fare prices will see an increase of PKR 10-20 per kilometre.