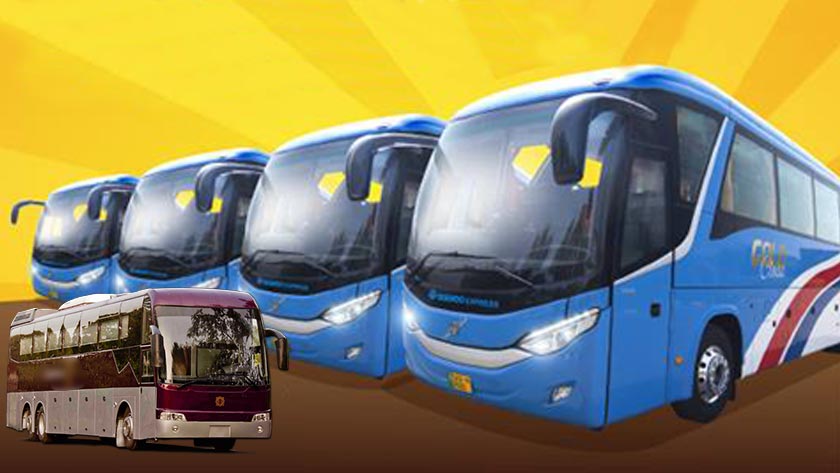 Just two weeks from now, while I was coming to Lahore, I was taken off guard by a dozen of Volvo buses parked at Daewoo's service bay situated in Sundar, just outside Lahore. The first question that popped my mind was: "What are Volvo Buses doing at 'Daewoo' Express service bay?" Initially, I thought it could be a joint servicing agreement between Volvo and Daewoo which is not something unheard of in the industry. The second reason was more apparent than not that Daewoo were to launch Volvo Buses to compete with the newly introduced Qconnect service. Now it turns out that the latter was true. As Daewoo Express has added all new Volvo buses to its fleet. These buses will become part of Gold Class, which will serve as the most expensive category offered by Daewoo Express.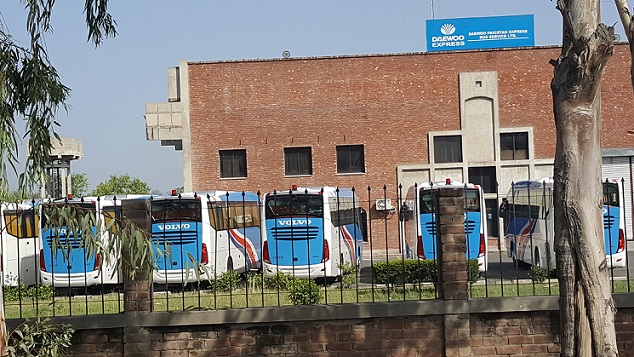 Also Read: Volvo Luxury Bus Liner QConnect Starts Its Services
Chief Executive of Daewoo Express, Shaheryar Chishty said,
"With this new fleet we are introducing an upgraded level of luxury service. Combining 18 years of experience as Pakistan's pioneering transportation network with international standard luxury buses by Volvo – the Gold Class will offer customers a superior traveling experience."
Which route will get 'Gold Class' first?
Newly launched Volvo fleet is set to replace the current Premium Plus buses from Lahore-Rawalpindi route since this course serves as the busiest route covered by Daewoo Express. In addition to this, the new Volvo buses have been launched to counter the influence of Qconnect, which is also currently available only on Lahore-Rawalpindi route. The roll-out will take place in phases with more routes to be covered by Gold Class in near future.
Features of 'Gold Class' buses:
The new buses are powered by environment-friendly EURO III engines.
Double glazed windows which will curb vibration to ensure a muted ride.
Individual LCD screens for every passenger.
However, it needs to be noted that the buses used by Daewoo's Gold Class and Qconnect are totally different with Qconnect buses being far more luxurious of the two.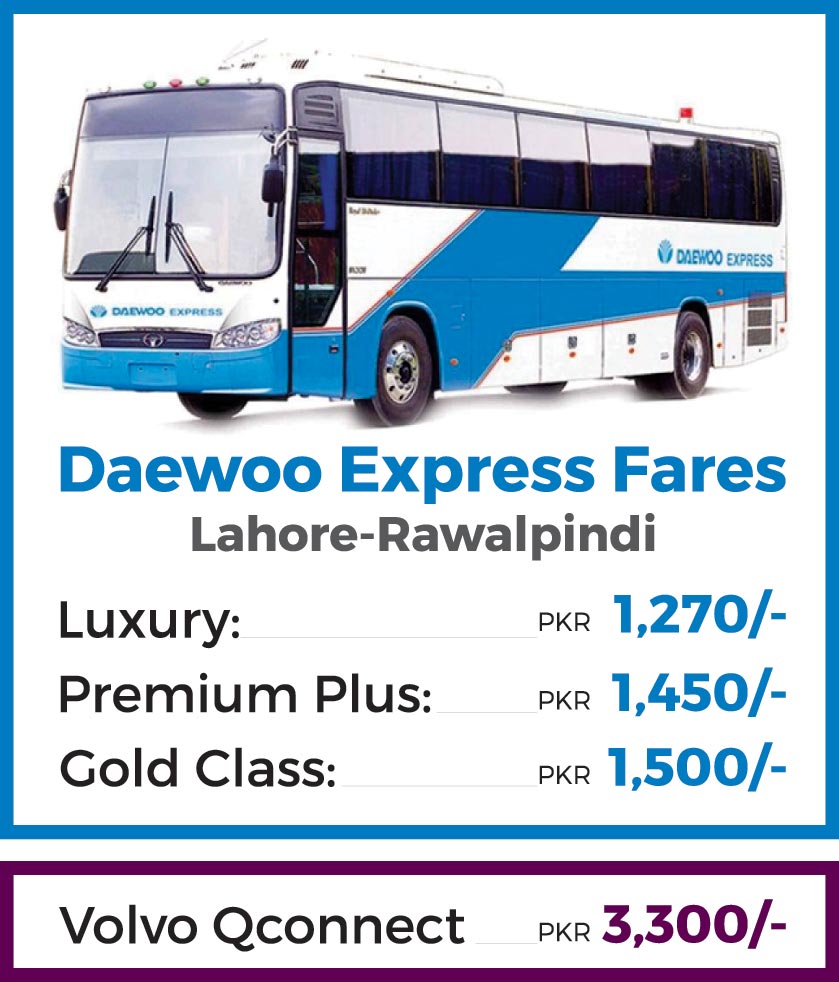 Daewoo Gold Class Pictures:
Volvo Qconnect Pictures: