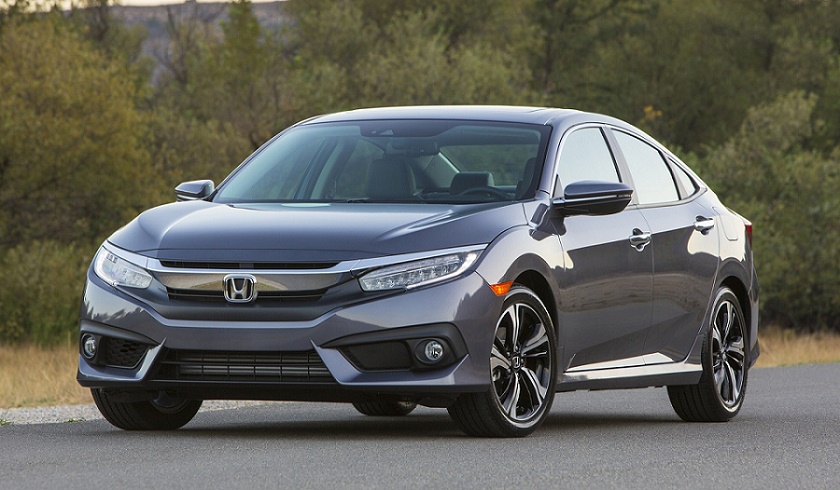 Dealerships to Start 2016 Honda Civic Bookings This Monday!
2016 Honda Civic, a car which has kept us busy ever since its official unveil in September 2015 at New York International Auto Show. Since then we have been coming up with predictions regarding its launch and specifications for Pakistani Market. Moreover, Pak Wheels also took the first and so far the only photos of 2016 Honda Civic in Pakistan.
Watch: Spy Shots – New 2016 Honda Civic Spotted While Testing In Lahore
And now finally the wait seems to be over as we have received a message from Honda Fort Lahore announcing the booking of 2016 Honda Civic open! The SMS further reveals that they will offer both 1.8liter naturally aspirated, and 1.5liter Turbocharged engine options. Reservations can be made for PKR 1 million to Honda Fort. Moreover, upon further confirmation from officials at Honda Fort, 1.5liter Turbocharged CVT variant would be priced at PKR 28lac while the 1.8liter CVT would come with a price-tag of around PKR 27lac. So far we have not received a comment on the pricing and availability of manual variants.
Also Read: 2016 Honda Civic – What We know, What to Expect!
As of now, Honda Atlas has neither confirmed nor denied the opening of 2016 Honda Civic's bookings. However, it is safe to say that other dealerships would follow suit and start booking which is right now the most anticipated car of Pakistan.