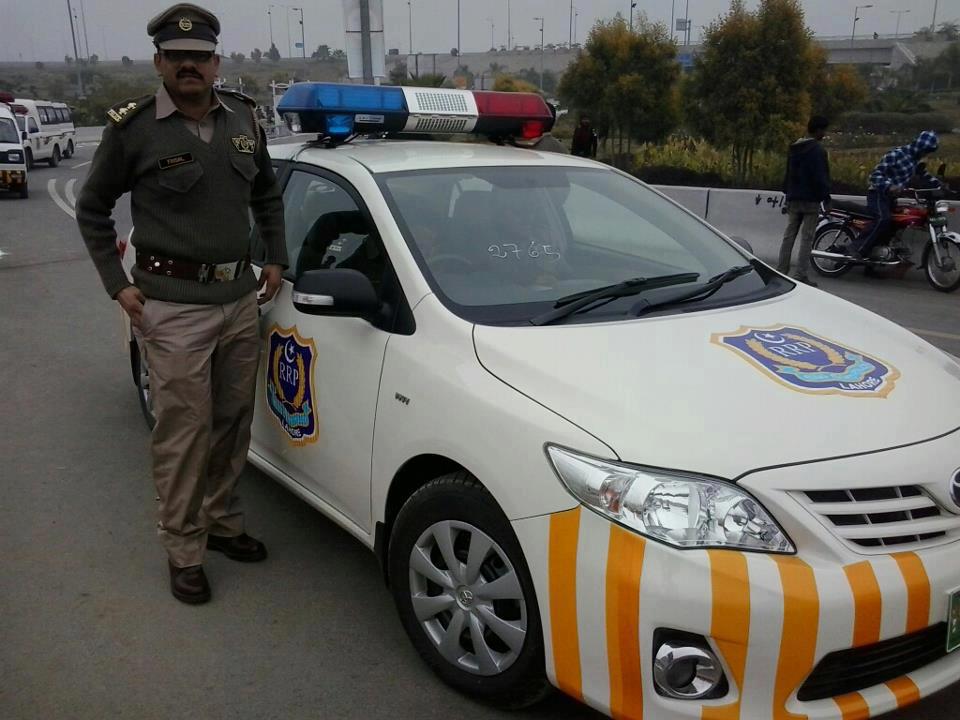 Exploitation of non-residents by Lahore Traffic Police
Recently, I was visiting Lahore on my Islamabad registered vehicle and soon after I entered the Ring Road, I was stopped by a Traffic Police Warden Mr. Asghar Ali at pole number 123 at around 4:20 p.m. on Saturday 26th-Oct-14. Upon inquiry, he told me that I will be fined as my number plate is not genuine. I got really annoyed and told him that number plate is in accordance to a format provided by Islamabad police. He insisted that it's not genuine and that real one is metallic. Upon seeing me arguing, my father who happens to be a senior retired army officer stepped outside and bluntly told him that he will be reported and told me not to hand over my driving license as this is only a method of making underhand money.
Writer's Note: The entire focus of this article is to highlight the harassment done by Traffic Police to non-residents on least significant of the issues. Recently I was fined at the Ring Road, Lahore for a non-issue. It's a method used by police to accept bribes as they know that non-residents don't have time to pursue such injustices. Old traffic police were replaced by new, to put an end to wrong practices. These incidents need to be reported in the hope for a corrective action by the authorities.
Upon seeing the situation, local police was called in by the traffic warden who politely requested my father that I cannot deny the Traffic Warden at moment but later can challenge him therefore we agreed to hand over the driving license to him and let him fine us.
After dropping my parents over to the relatives place, I went back to pay the fine money in accordance to ring road procedure where collecting staff told me that police Warden will keep one copy of receipt and will hand over the second to me.  Correspondingly I proceeded to collect the driving license from the same traffic Warden at around 6:30 p.m. and their he inquired about social position of my father and I clearly told him that he definitely is going to write about this practice to the ring road authorities and will further send a copy to Chief Minister Shahbaz Sharif and that's a different story if Chief Minister will read it or not, or will take any action or will simply ignore it.
To my surprised, the officer refused to hand over the second receipt. I insisted that I need this and I am not walking away without as he is the one who is violating the standard operating procedures but he resorted to threaten that he will fine me again if I don't leave and later he drove away leaving me on site at fix, that how can I be so stupid that I did not take a photocopy of it.
I feel that it's our duty to report such cases as someone may find this illogical that one should not be fined based on the fact that number plate is metallic or plastic. If ever there exist such rules as then it opens doors of opportunities to be exploited for all the wrong reasons once they don't give an eye to the most serious forms of the violations such as driving without a back lights, turning without indicator, over speeding, wrong overtaking, attending phone calls while driving etc. On my way to submit the fine, I stopped at few traffic police wardens on ring road to discuss why I was fined on this plate. All of them said that I should not had been fined as all Islamabad number plates bear the same format.
Number of people, with whom we discussed said the same thing, that he knew that we were the outsiders and don't have time to pursue such cases as mostly people resort to it by giving underhand money and these incidents are very common and vice-versa for residents of other cities in Rawalpindi/Islamabad.
You can see the format of my number plate in the photos below: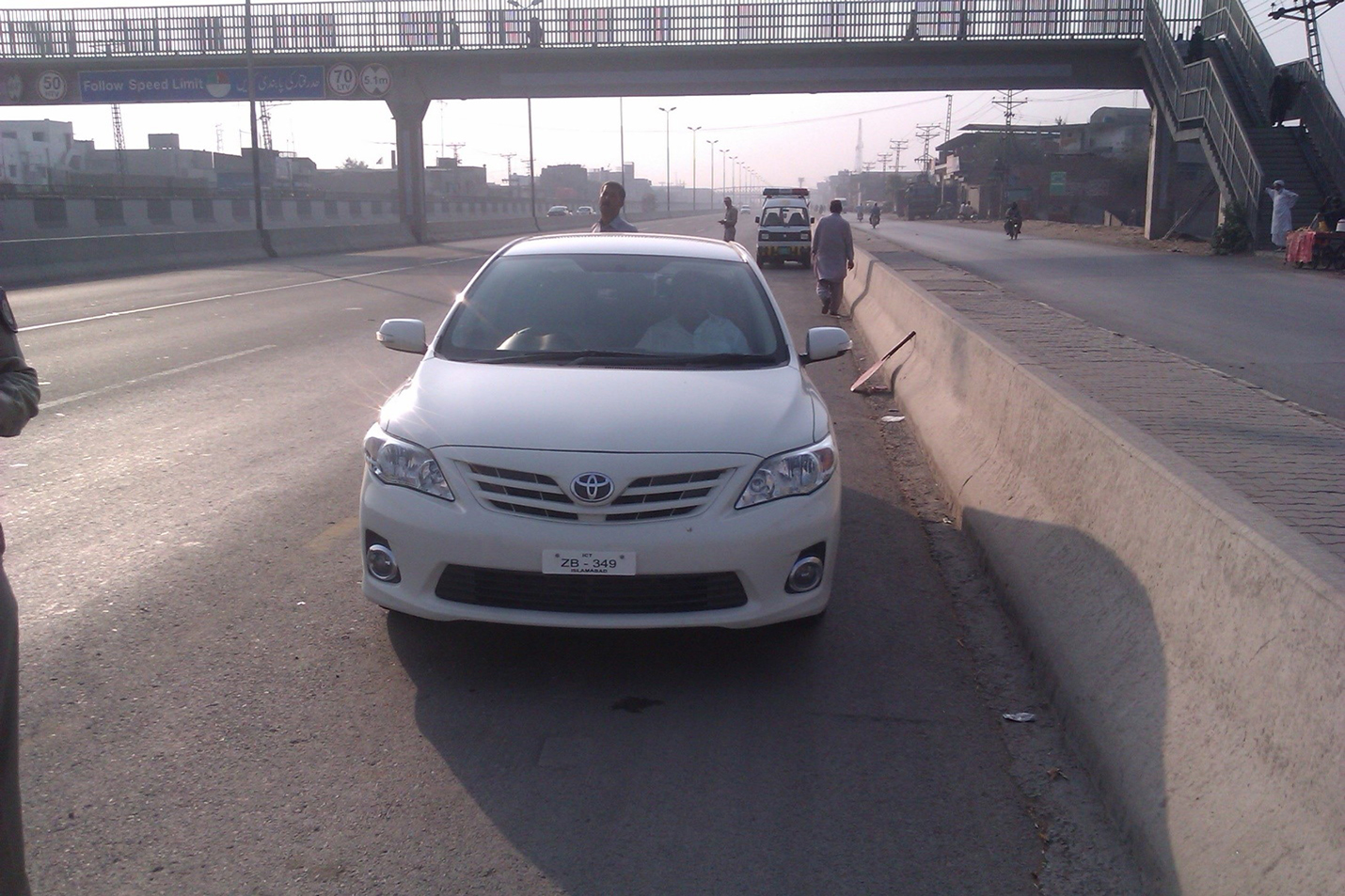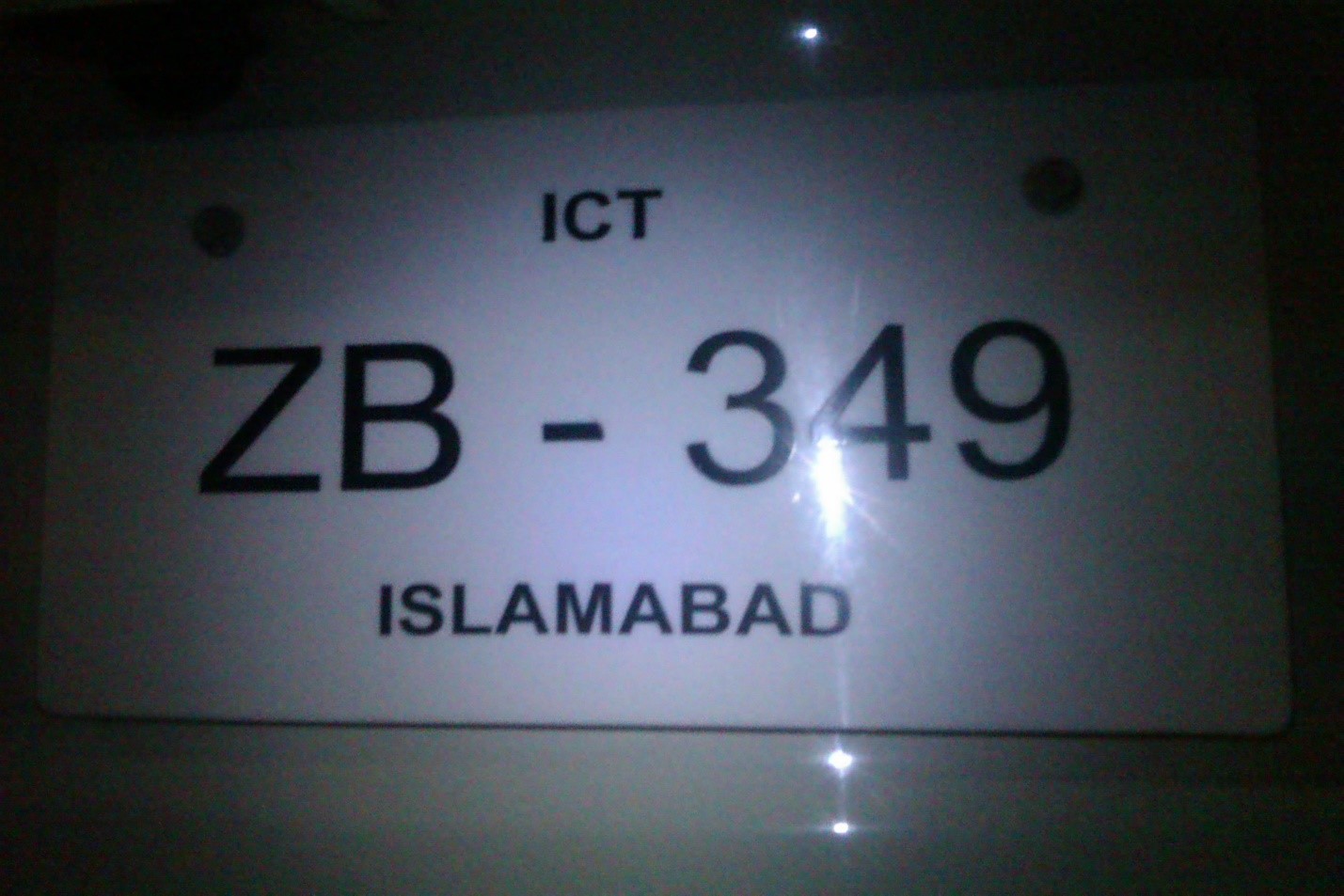 DISCLAIMER: The views expressed by the writer do not necessarily reflect the views and policies of PakWheels.com