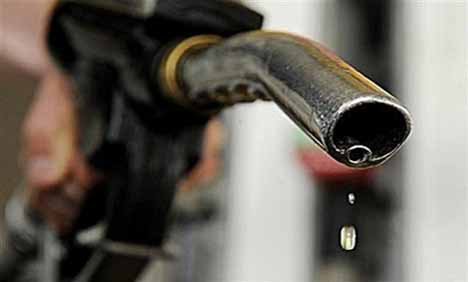 Pakistan to get relief in fuel prices owing to international oil price cut
ISLAMABAD: The consumers of Pakistan can expect a big price cut on the fuel prices as a result of a decrease in oil prices globally.
According to various sources, a relief of as much as Rs. 14 per litre in petroleum products (POL) prices would be passed on the to the consumers in view of a $13 per barrel decrease in the crude oil prices in the Gulf market. The government is likely to approve this price cut. In the past, government has never cut prices to this level and this would be the first time in history.
If the price cut is approved then the price of petrol will go down by Rs. 9.82/litre, high-octane blended component (HOBC) by Rs. 14/litre, high speed diesel (HSD) by Rs. 7/litre, light diesel oil (LDO) by Rs. 8.37/litre and kerosene oil by Rs. 7.62/litre. This is an estimated figures, the actual prices may vary.
The price cut is expected to be in effect from November 1, making the prices of petrol Rs. 93.80/litre, HOBC Rs. 117/litre, HSD Rs. 100/litre, LDO Rs. 83.09/litre and kerosene oil Rs. 87.98/litre.
The international oil prices would continue to fall in the short run as Organization of the Petroleum Exporting Countries (OPEC) is over producing the oil and is expected to meet next month to decide whether or not to reduce oil production to stabilize the oil prices.
The international crude oil price currently stands at $85 per barrel.