Pakistani automotive market has witnessed a substantial increase in the previous fiscal year, where the car sales went up to 179,944 units in 2015, as reported by PAMA. But there's still a tremendous room for the market to be explored by the Foreign Companies.
Read More: French Automakers, Renault and Peugeot, Interested to Invest in Pakistan
The proof is evident by the Toyota Indus trying to operate at its full capacity to meet all the orders and to clear all the backlogs of thousands of vehicles. Furthermore, it is argued that the foreign investors shy away due to the high monopoly in the local market being enjoyed by three (Toyota, Suzuki and Honda) auto-manufacturers in Pakistan.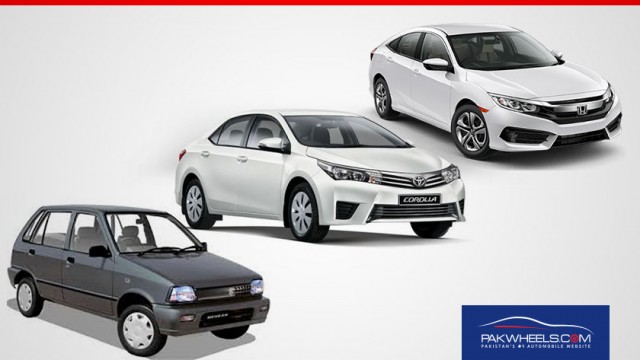 Even if this monopoly does hold some truth to its credibility, there is still the issue of a huge investment for a new auto-manufacturer to enter into Pakistani market. The Federal Finance Minister, Ishaq Dar, on his recent visit to France, has invited foreign investors. Government is trying to tempt new investors based on its newly announced automotive policy, which allows the new investors to pay fewer taxes on import of parts and various other incentives that could help them in their new business avenues.
When asked about the possibility of a new automobile investor in Pakistan, a local industry specialist replied:
Pakistanis prefer brand popularity, and for a new manufacturer to enter in our market; they will have to put in a lot of effort and capital to promote company's PR among the masses, to sustain the idea of its credibility
Read More: Dewan Motors Launch BMW X1 – Starting From 3.99 Million
It is a fact that CBU's do end up costing more and installing local assembly units require lots of funds and time. Furthermore, the biggest concern for any investor will be aimed at the security of their investment, because Pakistan is quite famous for its turmoil prone political environment. So industry experts believe that if the Government provides Sovereign guarantee and tax exemptions to international auto-manufacturers, then the new companies will rush to an emerging Pakistani market. Because let's be honest, the current choices are not up to the par and our local industry does have a lot of room to accommodate French, German and American brands such as Peugeot, Renault and Volkswagen.