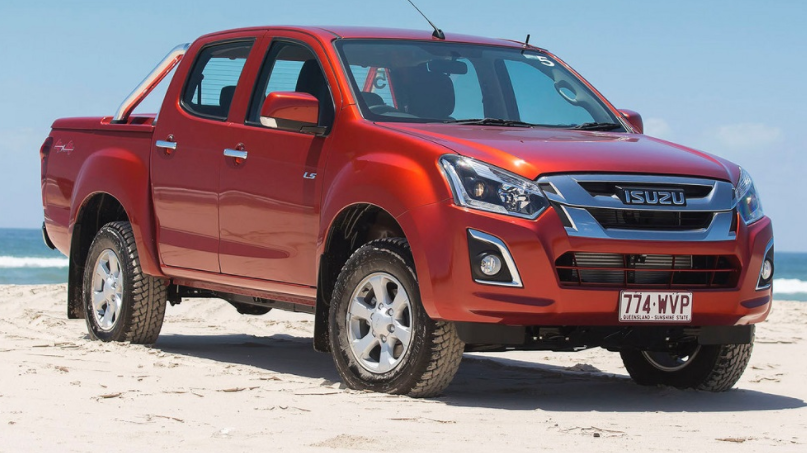 Ghandhara to launch new vehicle
It turns out that Ghandhara's failed talks with Renault are a thing of the past now as the company is geared up to launch all-new heavy-duty pickup truck ISUZU D-MAX in the country. The heavy-duty truck is considered one of the best off-road vehicle globally, with great suspension.
Some of ISUZU's D-MAX models are as follow, EX (4×4) 3.0LDiesel6 SP MAN, LS-M Hi-Ride (4×4) 3.0LDiesel6 SP AUTO, and LS-Terrain Hi-Ride (4×4) 3.0LDiesel6 SP AUTO etc.
It is pertinent to mention here that Ghandhara signed technical Agreement with Isuzu Motors, to get technical information and assistance to assemble, manufacture and sell D-MAX in Pakistan. It is expected that the price of new D-MAX would be around Rs. 3 to 3.5 million when launched in Pakistan.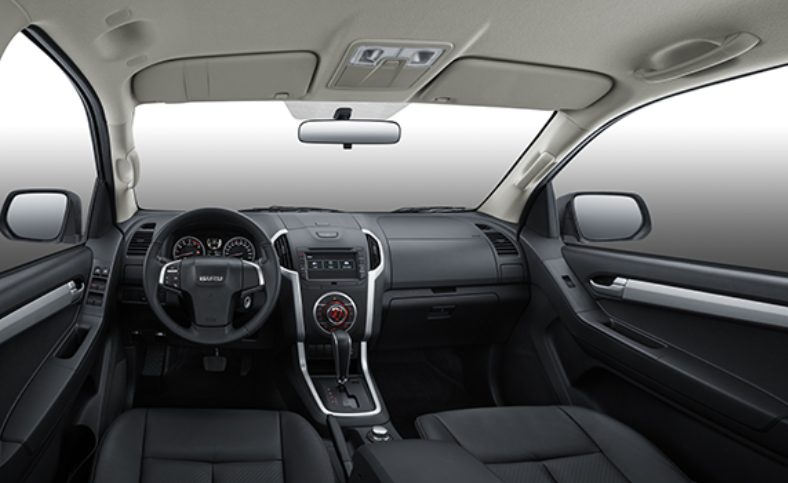 Ghandhara has given an ad in a local newspaper and is offering 3S and 2S dealerships country-wide to launch its new product line for the pickup. According to the ad, those who are willing to avail this offer should apply within seven days after the ad is published.
And after applying potential candidates would be shortlisted and contacted by the company. It is expected that Ghandhara will be launching D-MAX in mid-2018.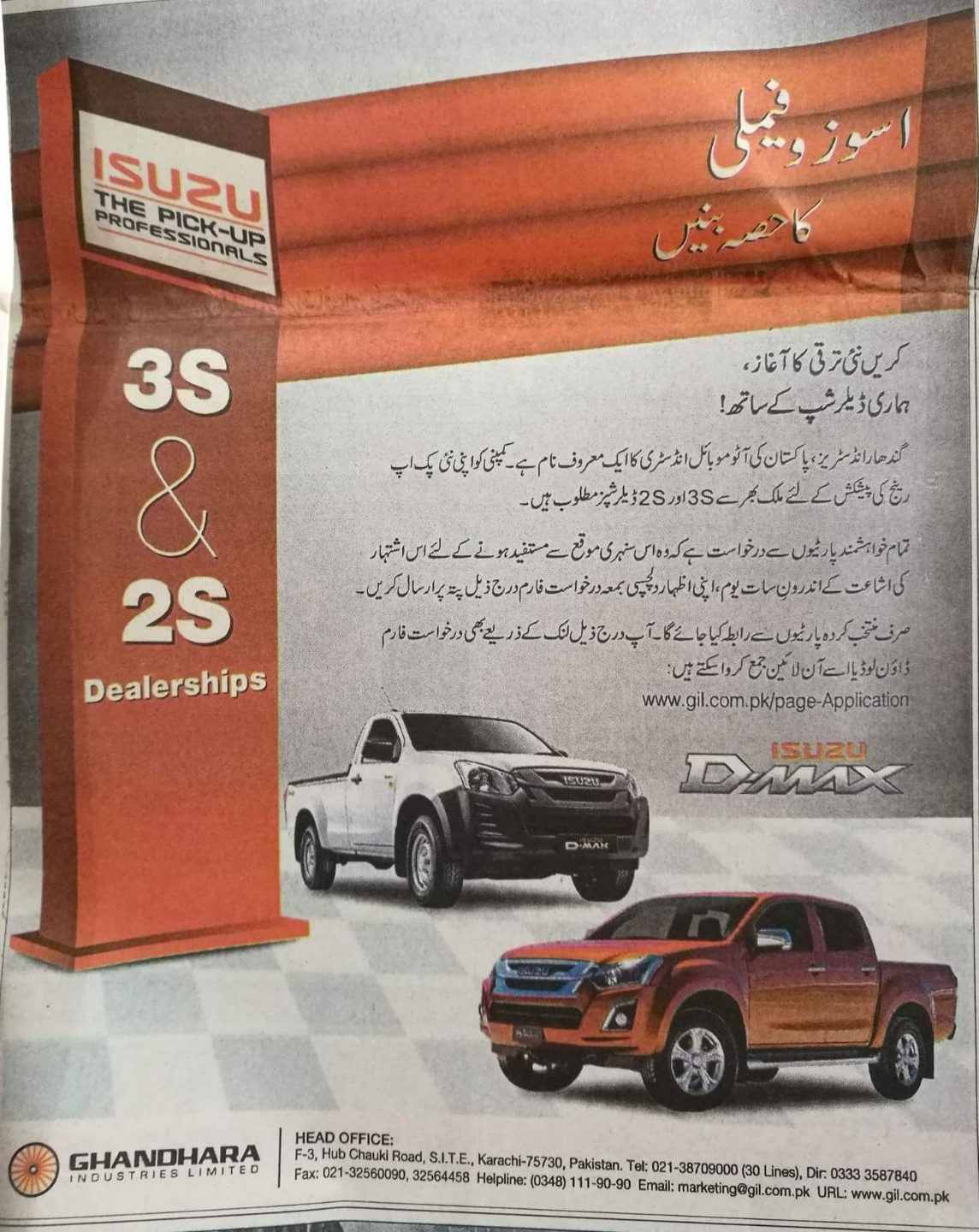 Moreover, it is expected that Toyota is also launching the diesel variant of Fortuner and Renault its Duster, it would be great to see the competition between them. Additionally, it would be a direct competitor of Toyota Revo and Hilux as well.
Aside, from launching D-MAX in the country, Ghandhara has barred down the production of its iconic UD trucks– a medium duty truck in favor of Chinese Dongfeng range of trucks.
Share your thoughts in the comment section below.