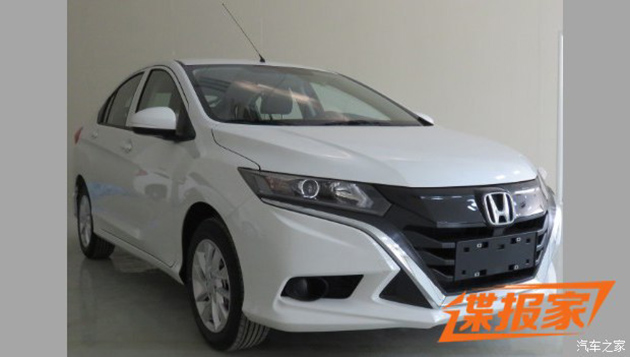 Hatchback Version Of Honda City Spotted In China!
Last year, Dongfeng-Honda launched Honda Greiz in China. Greiz is a mid-size sedan based on Honda City, which in China is manufactured by Guangzhou-China. Greiz, like XR-V, is a native model of Honda in China and are not sold internationally. Now, Honda China's domestic line-up seems to be getting an addition in the form of Gienia. From the looks of it, Gienia appears to be a Greiz/City hatchback.
Have a Look: Honda Greiz – A Restyled Honda City For China Will Be Launching Soon
Around the world, Fit and Jazz act as hatchback variants for City and vice versa. But since things are quite different inside Chinese market, Gienia looks well suited to serve as a Greiz/City hatchback. According to multiple sources, Gienia will be sold exclusively in Mainland China pretty much like Greiz and XR-V. Photos of Gienia emerging on the internet are not surprising since it was revealed as Concept B during the Beijing International Auto Show back in 2014. It too will be produced and sold by Dongfeng-Honda like Greiz. Amazingly again like the simultaneous sales of Honda City and Greiz, Gienia too will be manufactured and sold alongside Jazz in China.
Under the hood, there will be a 1.5-litre gasoline engine sufficient to produce 129hp and 155Nm of torque which will attach to either a five-speed manual or a CV-T gearbox.
Would you like this to come in Pakistan? Let us know by commenting below!
Also Read: Cheapest Car of China Is A Revamped Suzuki Mehran!
Honda Gienia in China
Honda Greiz in China
Honda Concept B during 2014 Beijing Auto Show