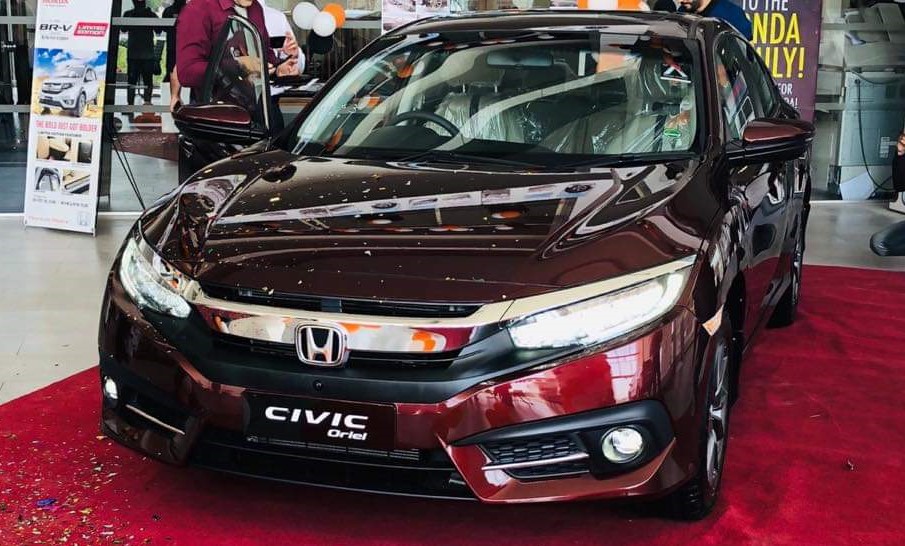 Honda Atlas revises Civic navigation, leather prices
The government's 10% Federal Excise Duty (FED) has again taken the toll on customers. After the recent increase in car prices, we can now expect that the rates of auto accessories and parts would also go up. Civic navigation is the latest entry in this list.
Honda Atlas Cars (Pakistan) rolled out a notification on Wednesday to tell their dealers that owing to the FED, they will be revising the prices of Honda Civic navigation and leather products. It was reasoned that the prices are being increased due to the implementation of 10% FED. The government had approved this tax in pursuance of second amendment in Finance Supplementary Bill 2019.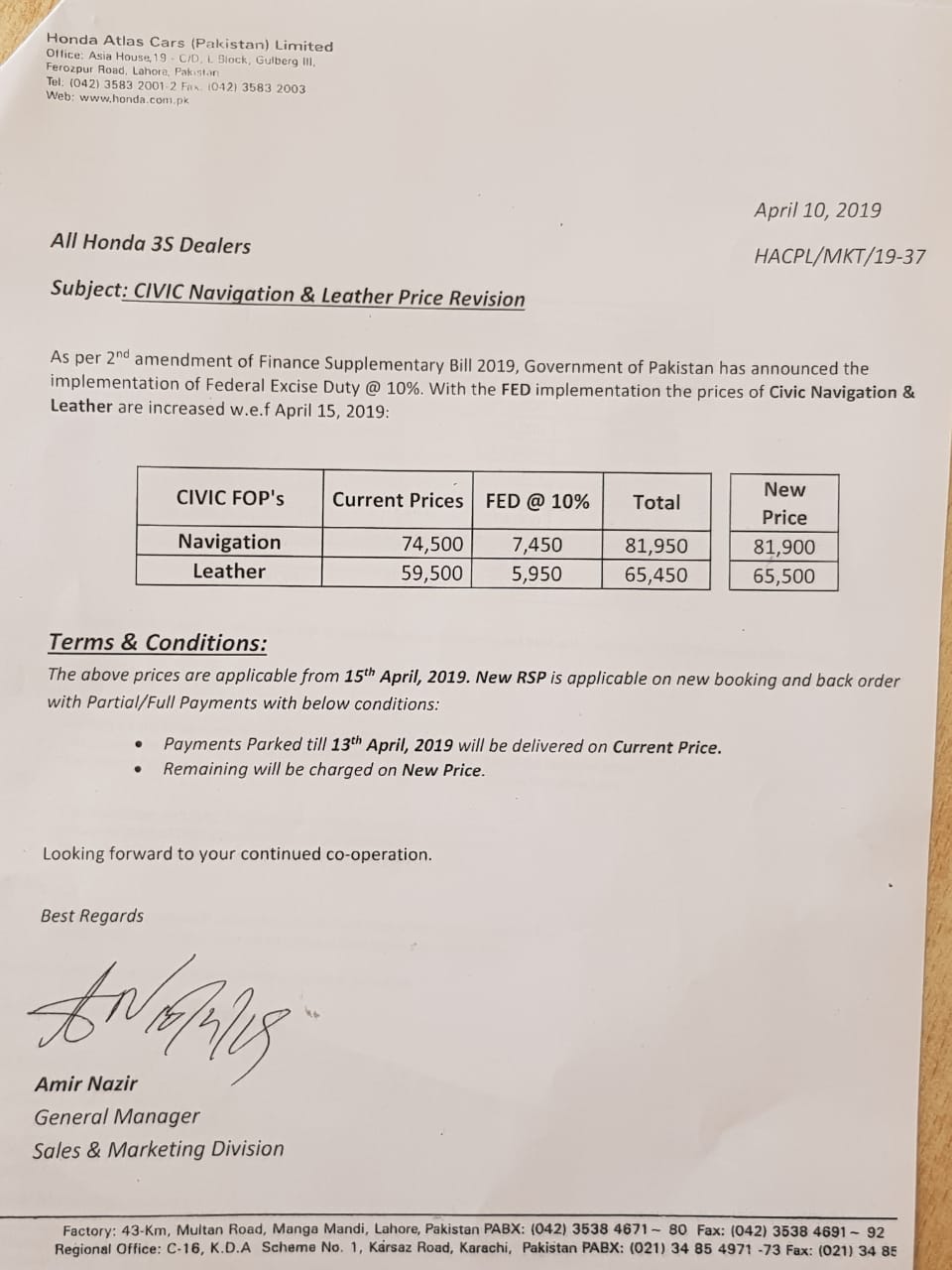 The current prices of Honda Civic navigation and leather are Rs 74,500 and Rs 59,500, respectively. However, after the implementation of 10% FED, the Civic navigation will be priced at Rs 81,950. The new price of Honda Civic leather will be Rs 65,500.
The new prices will be applicable on April 15, 2019. Having said that, if you can pay till April 13, you'll be charged according to the old price. Meanwhile, you can check out our range of leather seat covers.
CAR PRICES HIKE
From November 2018; till now, the automakers have increased the rates exponentially. Apart from the 10% FED imposed by the government, the devaluation of Rupee is also one of the major factors.
Honda Atlas and Toyota IMC had hiked car prices in March 2018. Right after Toyota IMC hiked the prices of its cars, Honda Atlas had also increased the prices of both Honda Civic VTi Prosmatec 1.8 i-VTEC and Honda Civic VTi Oriel Prosmatec 1.8 i-VTEC by almost 12%, respectively.
The government had levied a 10% FED on locally built cars of 1700cc engine displacement and above. The increase in the prices of Civic variants is because of this.
GOVT TO WITHDRAW FED
Abdul Razak Dawood, Advisor to the Prime Minister on Commerce, Textile and Industries had announced that the government intends to withdraw 10% FED on vehicles of 1700cc engine displacement and up in the coming weeks.
However, it is yet to be confirmed when the FED will be withdrawn.
To give you an example, after imposition of FED, the price of Grande Altis 1.8 MT went from Rs.2,689,000 to Rs.2,957,900. Similarly, the price of Fortuner Diesel pre-FED was Rs.6, 829,000 which after FED imposition became Rs.7, 511,900.
For this and other automotive industry related news from Pakistan and abroad, stay with PakWheels.