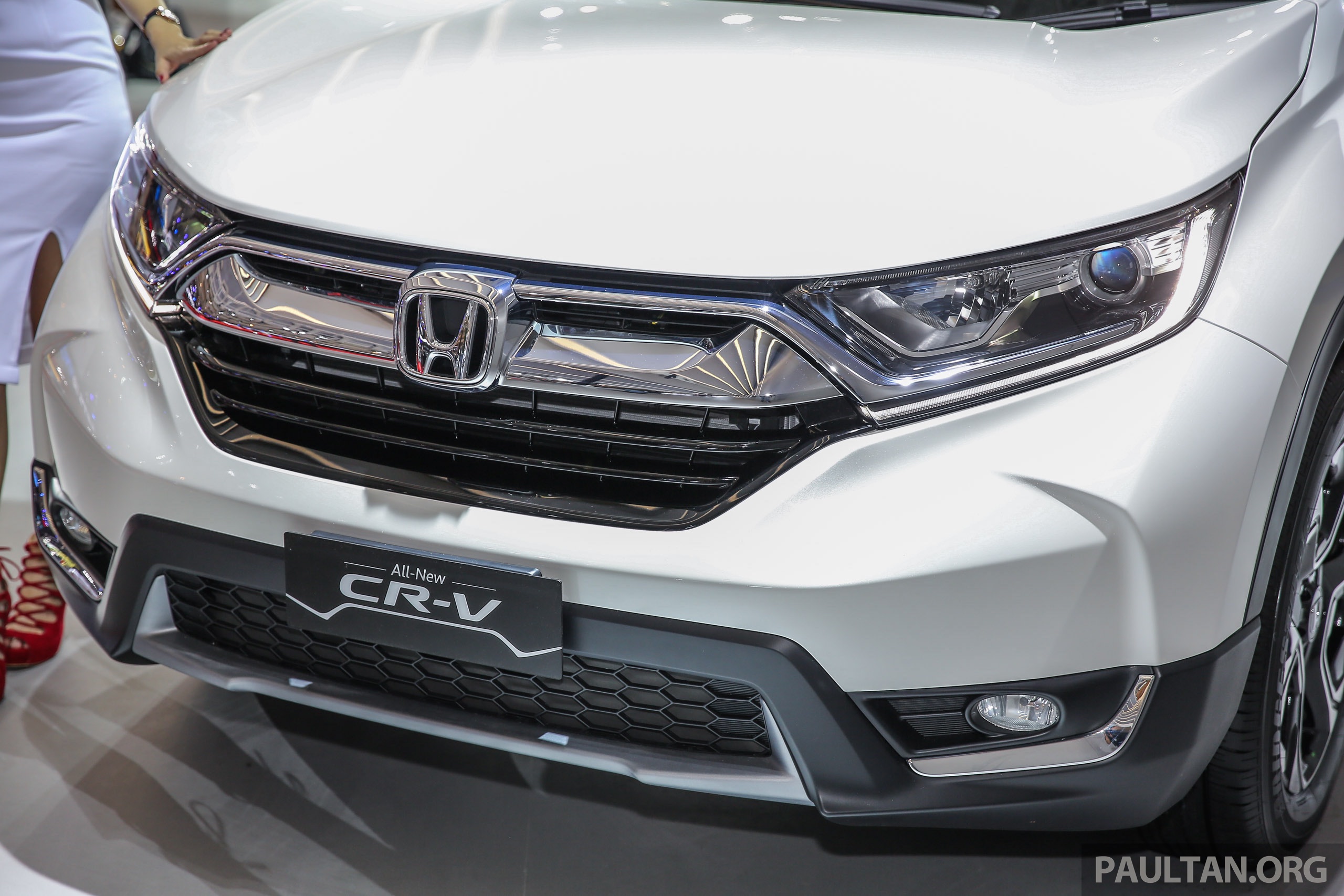 This evening while I was busy wrapping up my work before the start of weekend, I started getting a lot of notifications on my phone. I thought I will check them in a little while but when they didn't stop, I picked up my phone just to see whats going on. Many of my friends on social media were tagging me into a post by Honda Atlas Pakistan Limited "HAPL". The post is about a teaser and as per the message on the teaser, I didn't blink my eyes, left my work and started investigating.  The first thing came to my mind and guess I could make like many other automotive news follower is that this is noting other than the new Honda CR-V. Few weeks ago I was thinking if HAPL would launch the new CR-V and seems now its the time. On the lighter note, many enthusiast made a lot of sarcastic comments on social media, taking teaser as yet another face-lift to all time famous face-lifted Honda City.

CRV was classified as compact crossover till few generation ago, but it has grown over years and now can be placed in small sports utility vehicles category "SUV". CR-V as stands for Compact Recreational Vehicle [it's no more compact] while sometime it's referred as "Comfortable Runabout Vehicle" .  and started production back in 1995 as first generation. CR-V is a very important model for Honda, and in the US in particular and it can be judged from the fact that, ever since its launch in 1997, Honda has sold around 4 million units of CR-V in the United States alone. Honda sold an average of 300,000 units or more a year of the 4th generation.  Being such an important model for Honda, the design for the all new CR-V was responsibility of the Honda Design Studio in Los Angeles California, the same studio which designed all-time best and well appreciated the 10th generation Honda Civic as well as the recently revealed the new Honda Accord.
The new CR-V is based on Honda's all-new modular platform, which it shares with the 10th generation Civic as well as the all new 10th generation Honda Accord. According to Honda, BMW X3 was their benchmark in development of the new CR-V. The new CR-V is bold, sleek and has improved premium exterior and interior, with more features, and can be called a new benchmark in this vehicle segment, where it competes against Toyota Rav4, Mazda CX5, Hyundai Santa FE and Ford Escape
The 5th generation of CR-V was launched at the end of 2016 for North American market. Later it was launched in Asian markets like Malaysia, Philippines, Indonesia. The teaser image when compared with the front fascia of the CR-V, we can easily judge that Honda Atlas is about to bring the model for the local Pakistani market. Obviously we can predict that it will be a completely built unit / CBU , which in other words means it will be an imported variant. Honda Atlas has been following Honda Indonesia in recent years as far as model specifications and versions like BR-V and Civic and we can guess that Honda Atlas will be bringing the same variant as available in Indonesian market.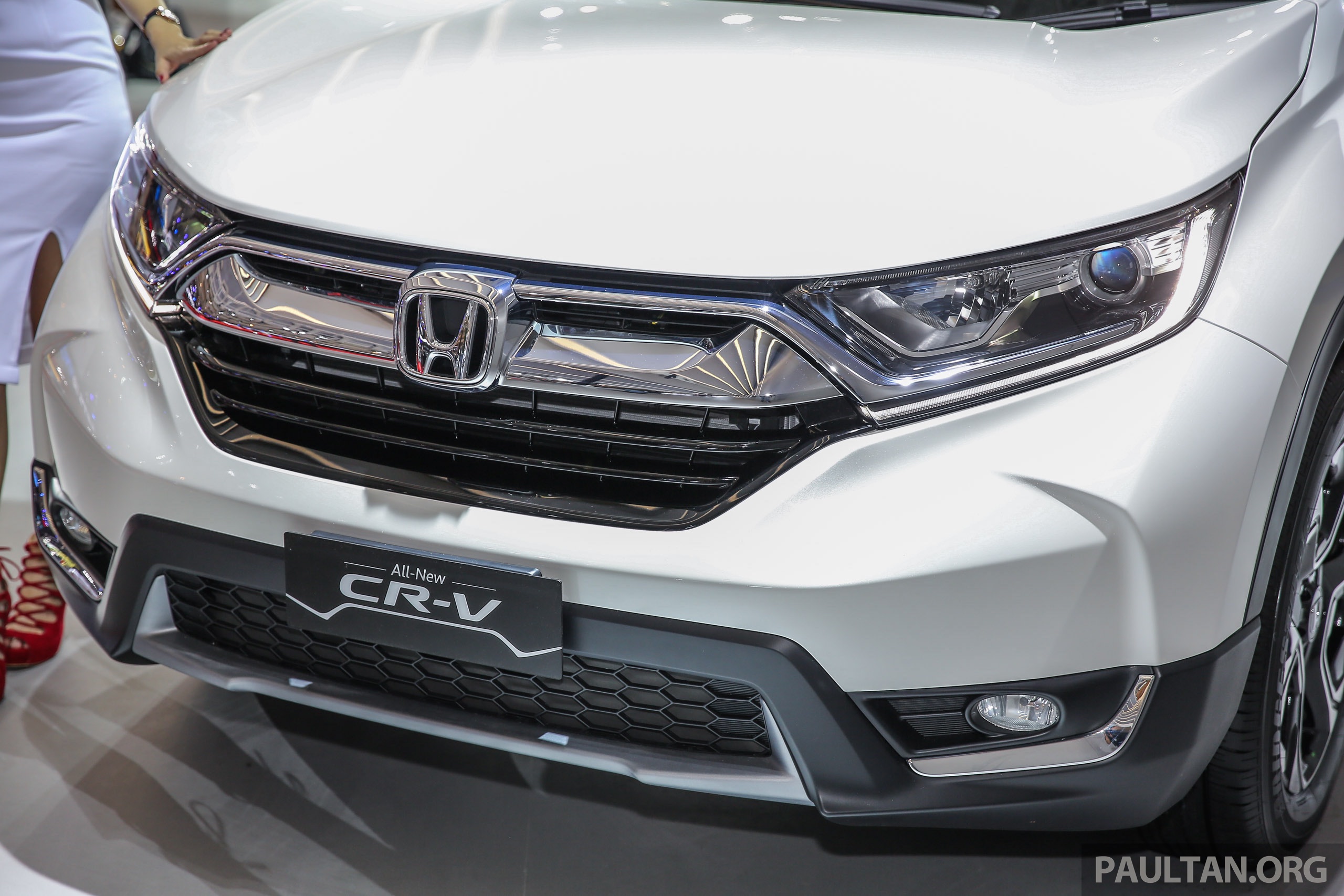 On exterior, the front end of 5th geneation CR-V now resembles most of the Honda line-up and takes same design clues as the Honda Civic. The wide chrome grill with Honda emblem known as Honda wing is now a signature feature on all current Honda line up.  The LED headlights, as we have seen on Civic, are available on top of the line trim, while rear LED tail lights are a standard feature. As always, the elongated tail lights on CR-V since its first generation, can still be found here on this new generation. The new CR-V is more agile with better handling due to the new platform being in use. It is equipped with electric power steering along with front MacPherson strut and rear multi-link suspension with rear stabilizer bars.
RELATED: Honda City for Sale in Rawalpindi
As far as the engine is concerned, the new CR-V will come with 4 engine options depending upon markets (1.5, 2.0, 2.4 petrol and 1.6 diesel). In US the base model is equipped with a carryover engine from the previous generation, which is 2.4L 184hp iVTEC naturally aspirated engine. While there is an all new 1.5L Turbo engine, same as in Honda Civic under the hood of the new CR-V. Here, the engine is rated at 190HP, 242NM of torque. In Europe a 1.6L i-Dtec diesel engine with 118hp is also offered.  The third engine option is a 2.0L naturally aspirated i-VTEC  with power output of 155hp and 189NM of torque. In fact this is the same engine which is found under the hood of a 2.0L Honda Civic for the North American markets. Although a manual transmission is an option in Europe, in North American and Asian markets, CVT is the only way to go. The CVT "Continuously Variable Transmission" identical to Civic Transmission, which according to Honda, is sports tuned for better and smooth shifting and improved fuel economy.
Again depending upon markets, CR-V is available in Front-Wheel and All-Wheel Drive systems. For the first time, Honda CR-V also gets an Automatic Shutter Grille System that lowers aerodynamic drag, this feature is available on the 1.5L turbo variant.
As mentioned above, Honda Atlas follows the Indonesian markets, so we can eliminate some options here. The Indonesian market gets a 1.5L Turbo CR-V as well as a 2.0L i-VTEC. In fact the base variant is a 2.0L version. While the two other trim levels are based on the turbo engine and are labeled as 1.5L Turbo and 1.5L Turbo Prestige. Preistige as name suggest is the top of the line version with all bells and whistles.
Beside the difference in the engine, the three variant differ on basis of the features and options. Like any other person who is following Honda Atlas teaser, I also started thinking what would be HAPL choice for Pakistani market. Will HAPL bring a 1.5 Turbo CR-V or bring a conventional 2.0L version. Keeping in mind the situation Honda faced or still facing with flagship model Honda Civic, one can guess that a Turbo version is out of question. Just to refresh readers with the situation, Honda Atlas filed a complaint with OGRA after detailed investigation and laboratory testing of the petrol samples taken from various pumps all across the country. The reason for this testing came after Honda 1.5T Civic owners were experiencing excessive engine knocking issues.
The issue spread so wide and extensive that Honda Atlas Pakistan Limited [HAPL] stopped taking any further bookings for 1.5T and dealership across the country suggested their customers book 1.8L variant instead. Although HAPL never made any official announcement on this matter. According to HAPL, the percentage/quantity of the additive used to increase the octane rating which is typically a manganese based product and known as Methylcyclopentadienyl manganese tricarbonyl (MMT) appeared to be damaging to engines in its vehicles.
The 1.5L Turbo Civic booking are still on hold and there is no official word from Honda Atlas when it will resume fresh orders although the knocking issue on the already sold 1.5T Civic vehicles is rectified via a software patch. The fuel quality is  still questionable and a matter of grave concern for HAPL.
This recent past situation forced me to make an assumption that HAPL, would bring a 2.0L variant. Also keep in mind that a 1.5T version cost higher than the 2.0L version in international market like Indonesia, because of its more features and options,  although a 1.5T can have lesser customs and duties compared to the 2.0L version.
Now lets briefly compare the two variants so that we can get an idea what are differences. 1.5T Indonesian market have a 3rd row seats while the 2.0L version is 5 seat vehicle. On exterior the 2.0L version gets halogen projectors and halogen fog lights while the 1.5T gets LED headlights and LED fogs. Both version gets LED tail lights with stop lamp. As mentioned earlier both versions get CVT transmission and it will come with paddle shifters, an electric rack and pinion steering is standard as well as MacPherson strut front and multi link rear suspension. All wheels disc brakes and electric parking brake is also standard. In Indonesia both version will get 235/60 18″ wheels. ECON Mode as well as ECO Assist feature is available on both 1.5T and 2.0L verions.
Smart entry is available on the 1.5T only as well as a power tailgate with height adjustment while backup camera is standard on both 1.5T and 2.0L version. A far as interior, the 1.5T gets dual zone climate control with rear AC vents while the 2.0L has manual air conditioning and nothing for rear passengers as far as vents. 4 way power driver seat is also only on 1.5T as well as leather seats. 2.0L gets fabric seats and manual driver adjustment seat. Cruise control comes standard so this is good news. In Indonesia the 1.5T version gets a 9″ touch screen infotainment system with Bluetooth connectivity  and navigation system. The 2.0L version have 7″ touch screen unit without navigation although Bluetooth phone connectivity is available. A panoramic sunroof is exclusive to 1.5T version.  The North American market CR-V gets full digital cluster/ driver information interface but its not available on any variant in Indonesia so we will not see same here in Pakistan. The Indonesian CR-V gets the regular semi digital cluster same as available on the Pakistani version of Civic.
On safety front, the good news is the that Hill Start Assist / HSA, Vehicle Stability Assist /VSA and brake over ride system is standard although the 2.0L variant only gets dual front air bags while the 1.5T version gets additional 4 air bags as side and curtain. Immobilizer, auto door lock by speed and alarm system comes standard. In Indonesia, the CR-V is available in following colours.
Crystal Black Pearl
Modern Steel Metallic
Lunar Silver Metallic
White Orchard Pearl
Red Pearl
Deep Ocean Blue and
Dark Olive Metallic
Comparing the features of 1.5T and 2.0L version, its very easy to tell that 1.5T is a very well equipped model. But as mentioned above the price of 1.5T and the fuel fiasco related with turbocharged version forces us to believe that we might not see a 1.5T variant for Pakistani market. In International markets like in US, the biggest and toughest challenger for CR-V is Toyota RAV-4. In Pakistani market, I am sure buyers will start comparing CR-V with Toyota Fortuner as well as a BMW X1, Audi Q3 although all these vehicles do not compete directly with each other internationally. Honda Atlas was selling the previous generation of CR-V at a huge price of 8.9 Million Pakistani rupees which was also a CBU/ imported model. We expect that this new CR-V might come around the same price or I hope maybe little less. I wish and hope Pakistani customers can get an option for the 1.5 turbocharged CR-V, which is much more equipped but seems it will be a forbidden fruit.  We will keep our readers up to date on this developing story. Meanwhile share your opinion and lets us know what you think.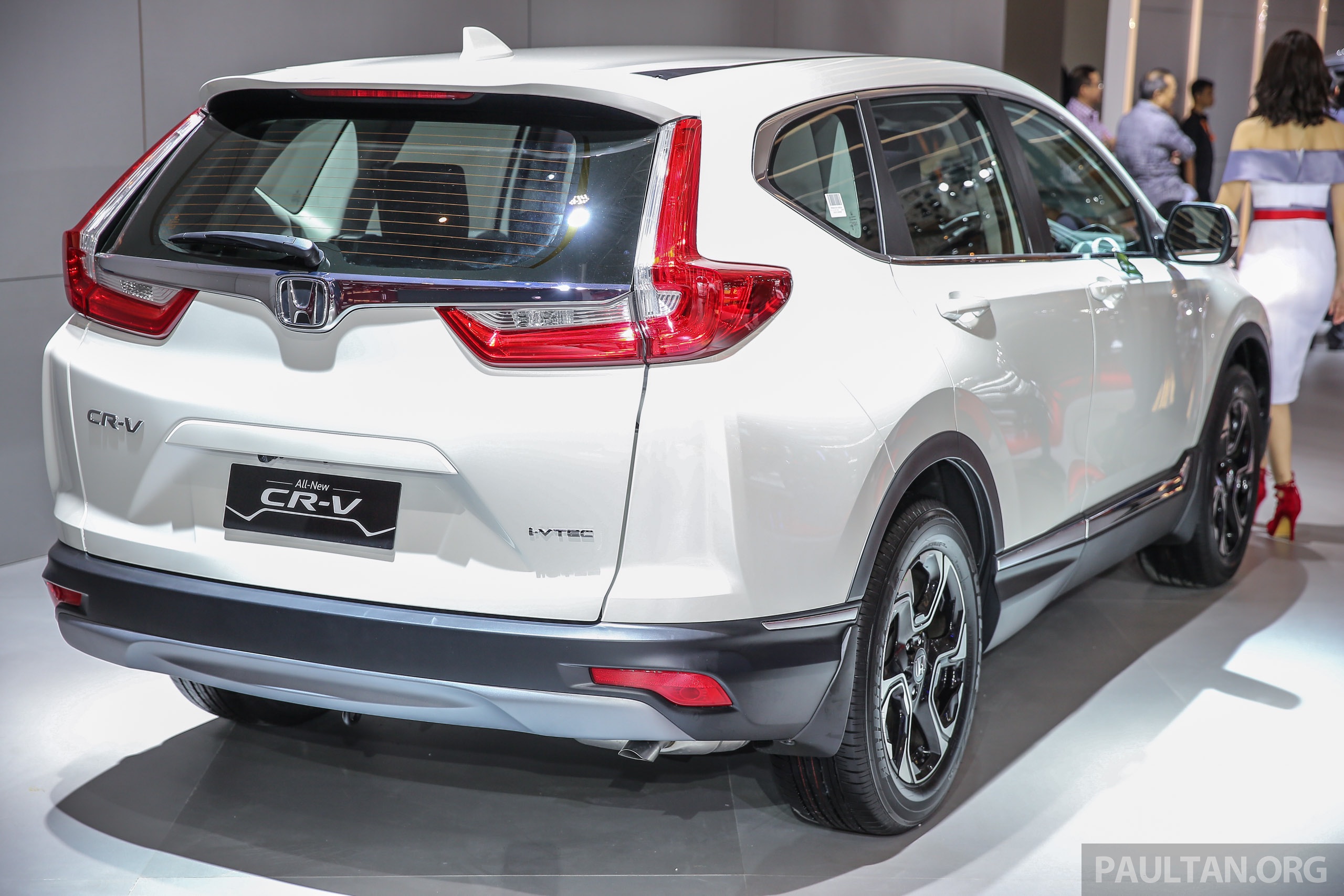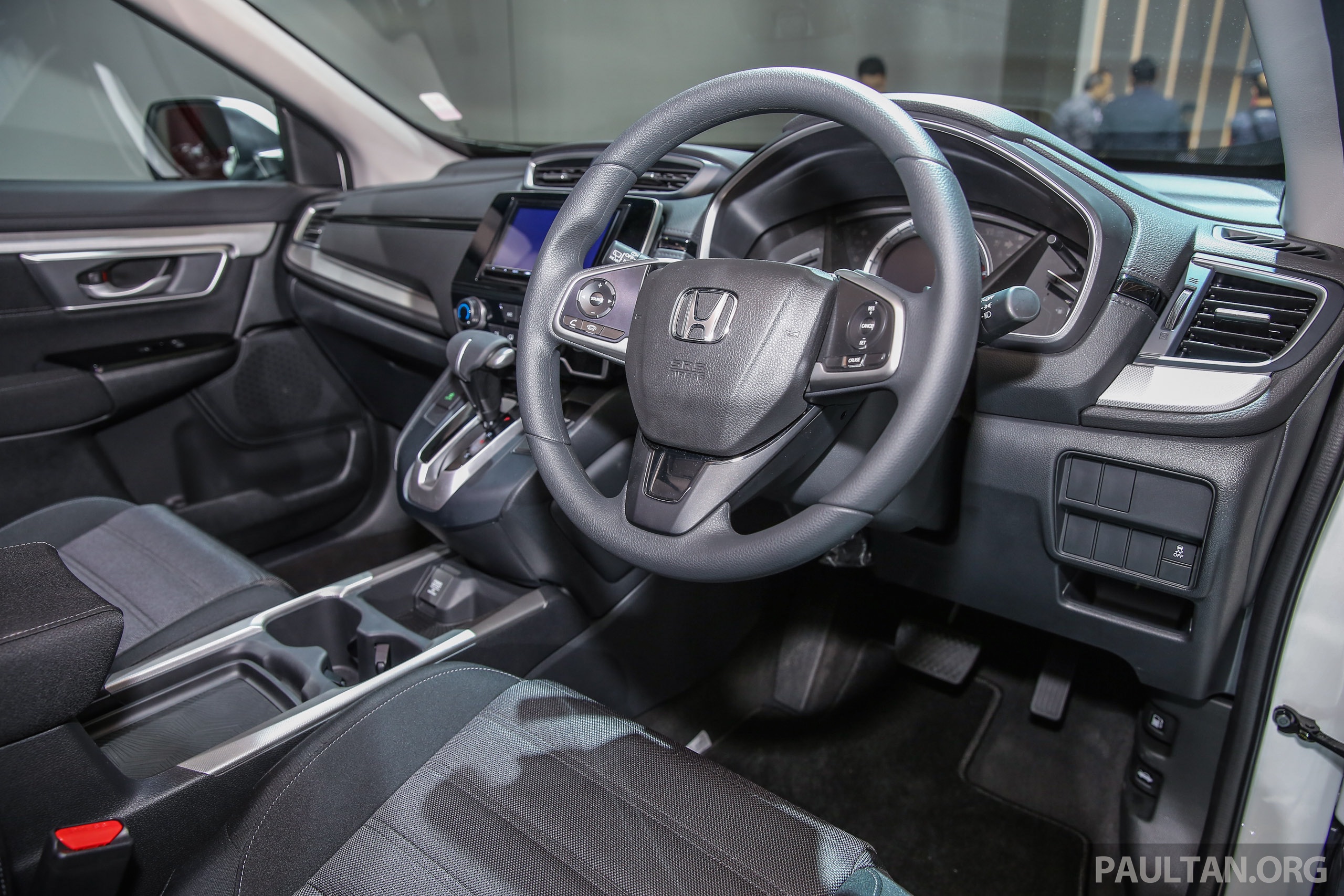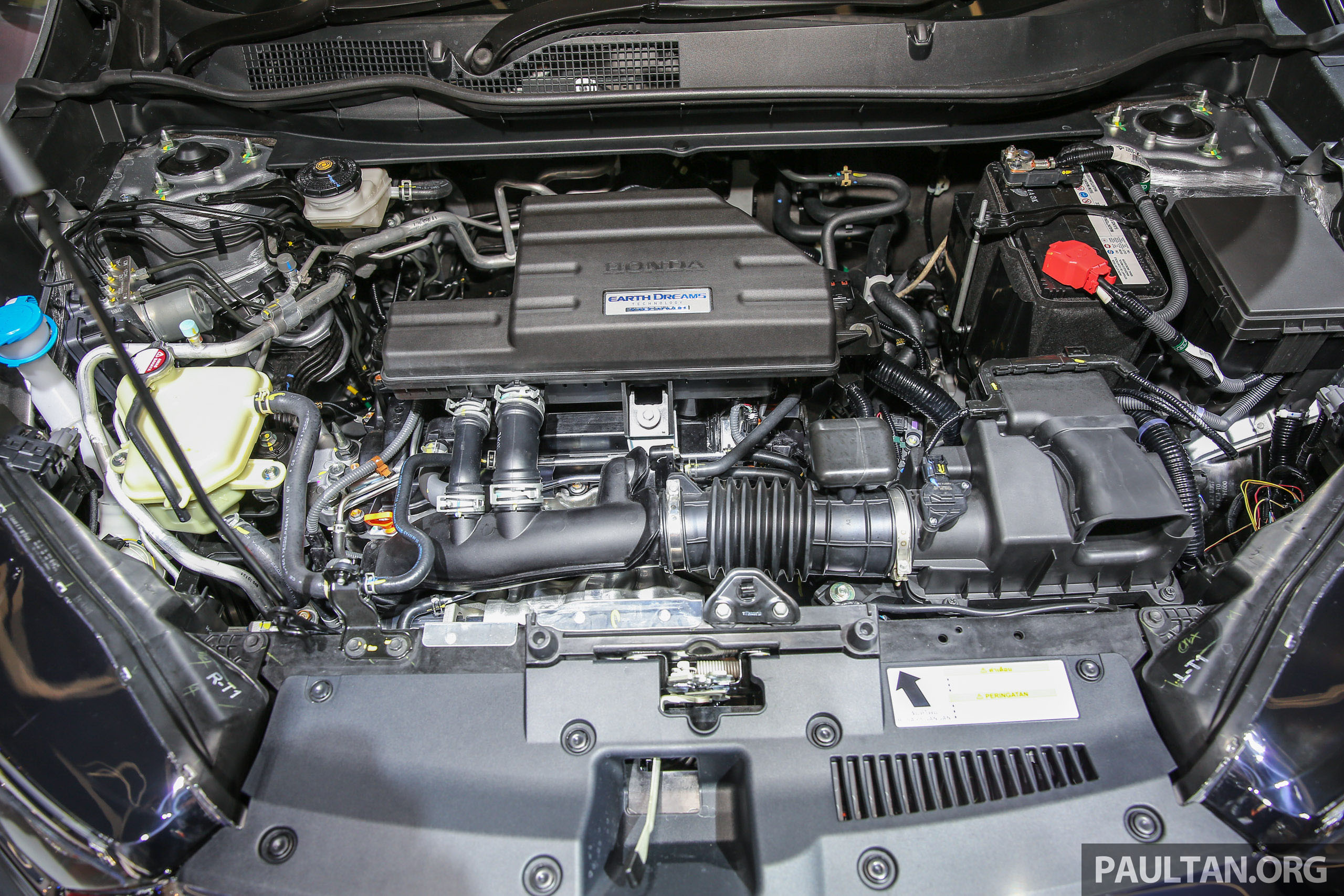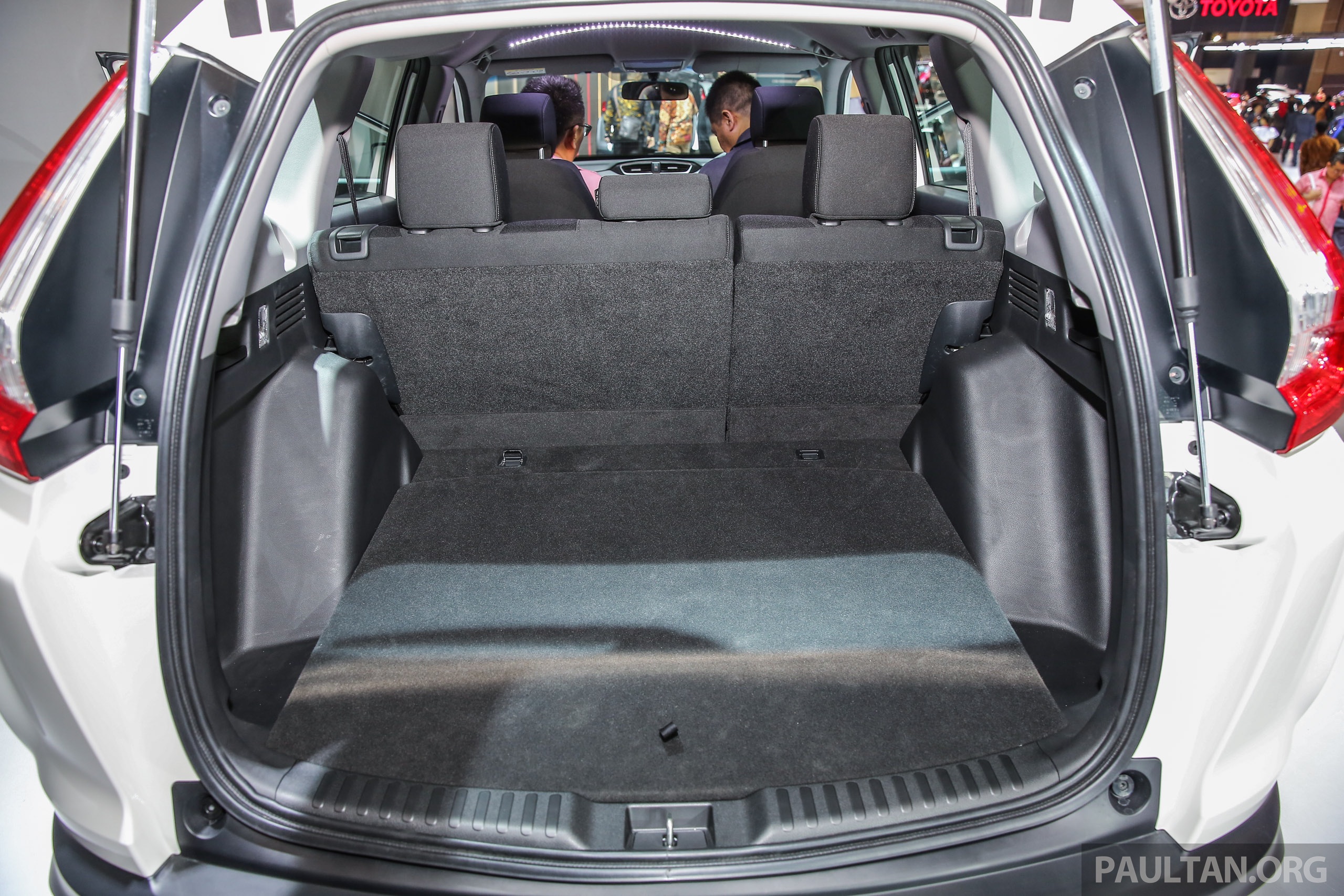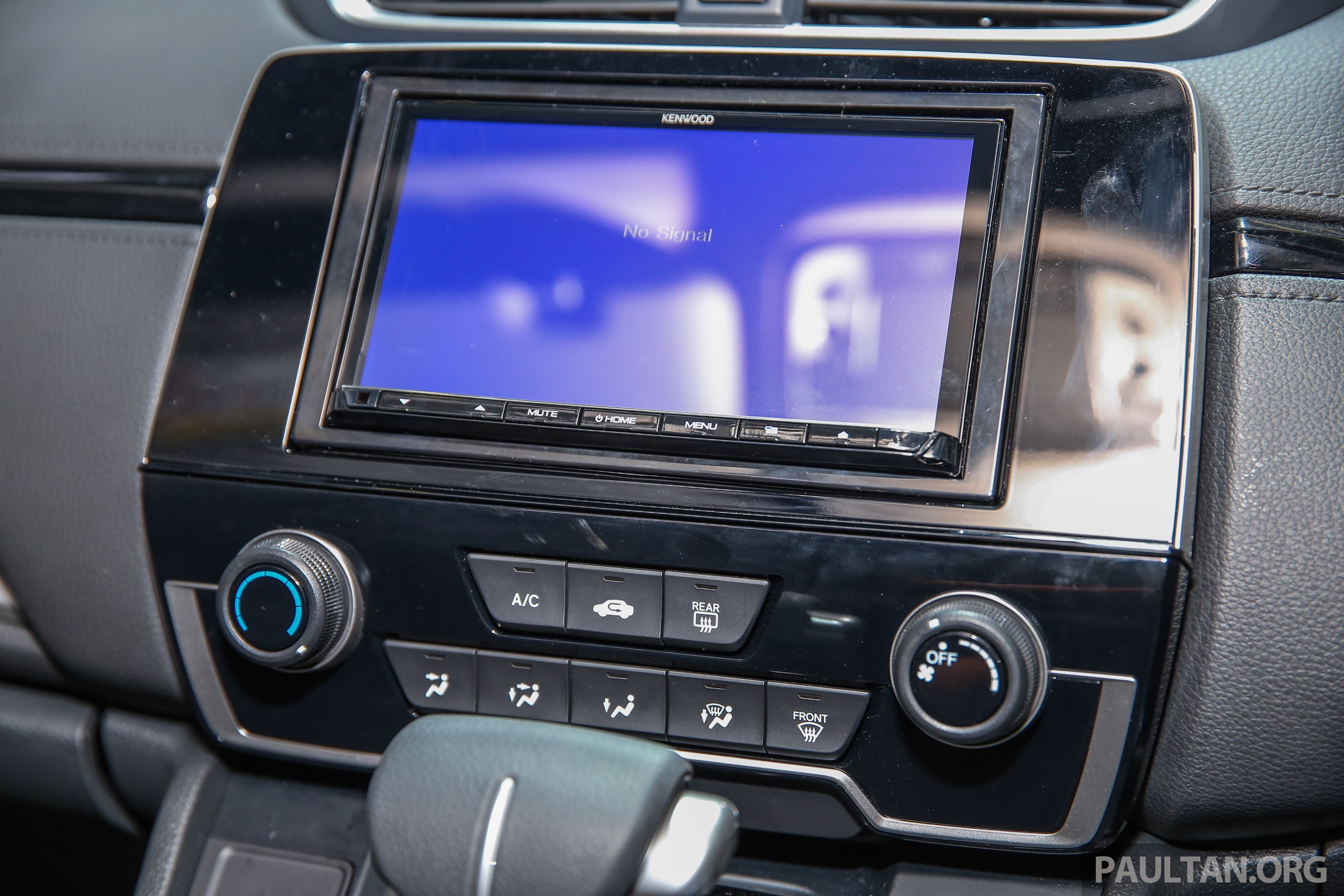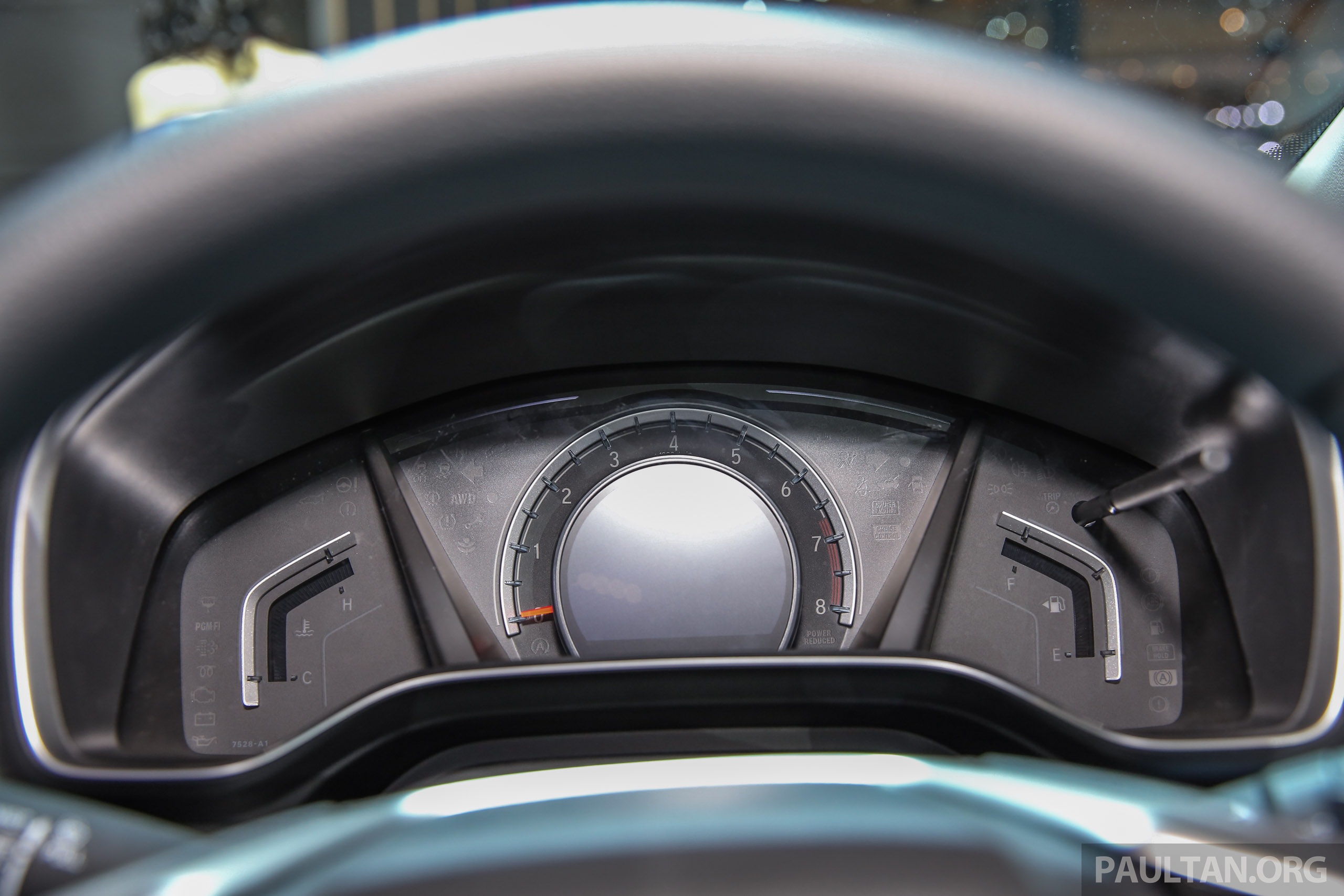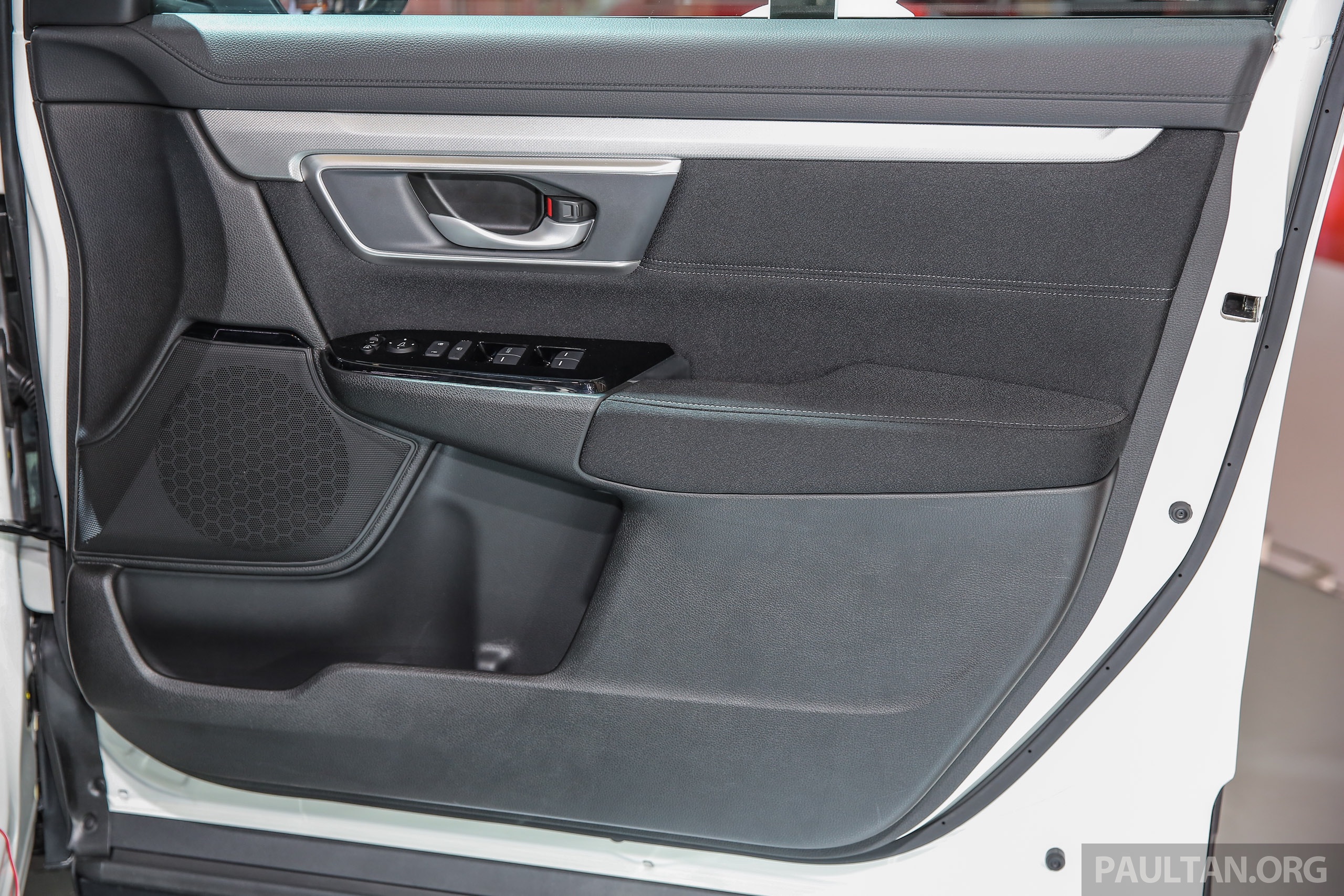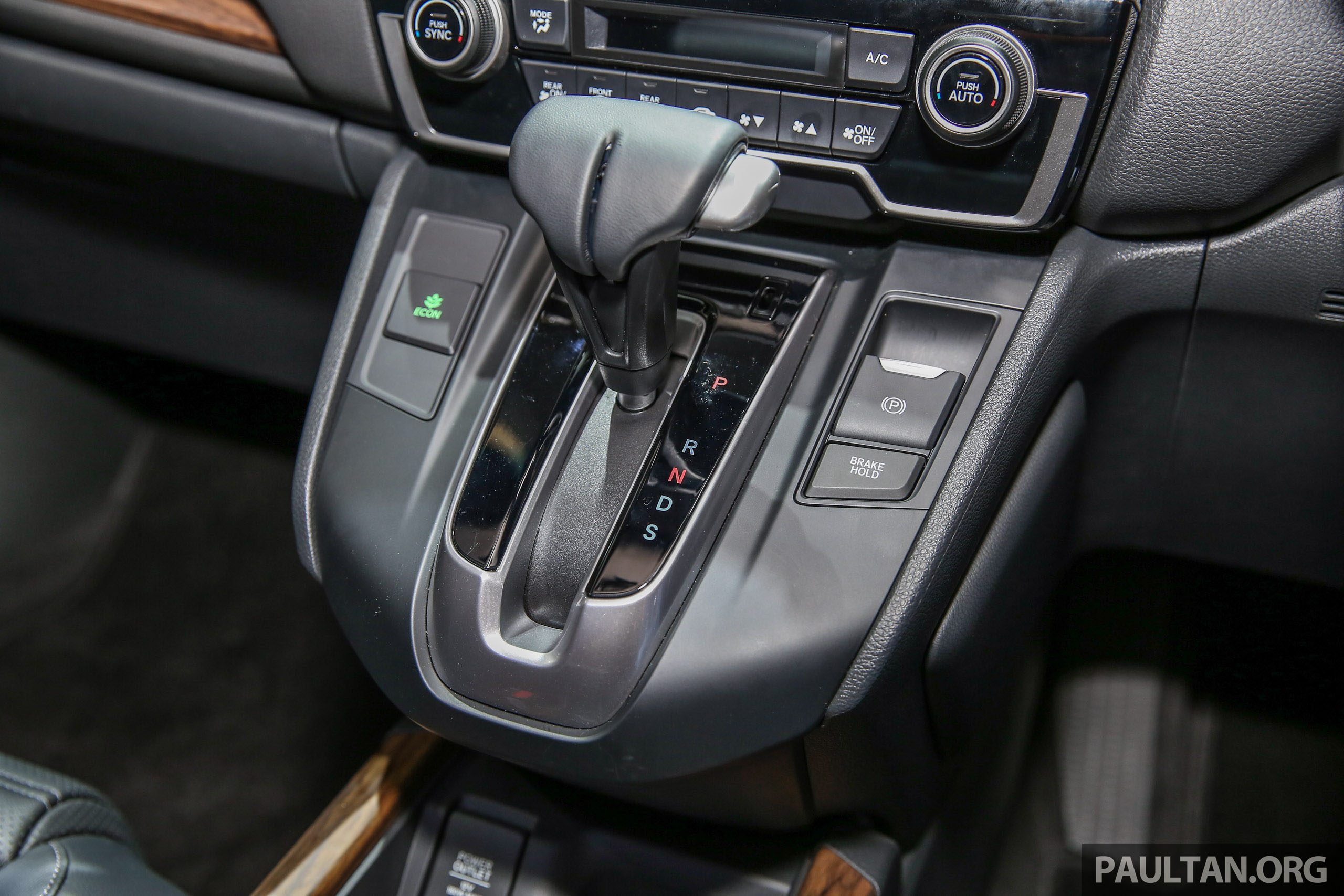 Image Courtesy: PAULTAN [ 2.0L Variant]