What was your first dream two wheeler ride? Probably a bicycle. And later when you grew up, you started dreaming of a motorcycle. And then one day you are on your bike enjoying the road for the first time you hear a roar (well kind of roar) and see a bullet scream pass you, leaving you thinking what was that? All you were able to notice was a fat gramophone exhaust loudly barking at you, Right?
Yes! I am talking about your first two wheels crush. And not just you but it is serving a huge majority of Pakistanis day and night – the one and only Honda CG 125 which is locally produced by Atlas Industries in collaboration with Honda Japan and has been in production for decades now.
Local people call it 'Honda' and that's it. They don't even bother to call it with the full name. It's a bike which has been endorsed on multiple levels of the community due to its extreme ability to bear pressure, load and work without maintenance for extended periods of time.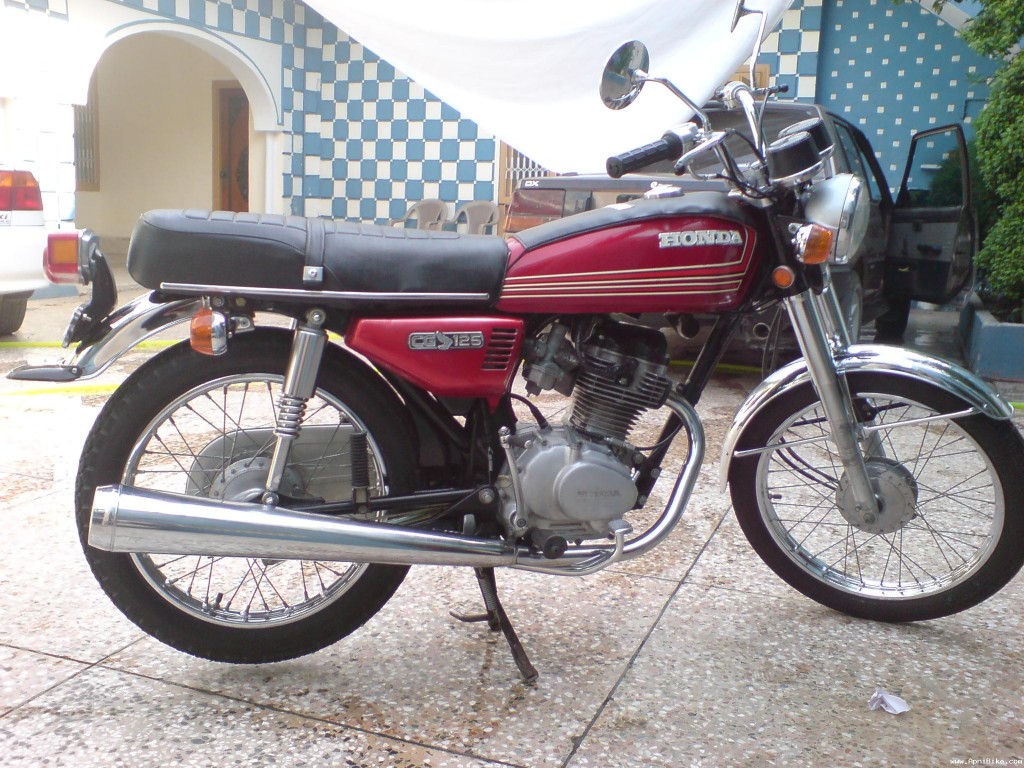 The four decades old engine is so simple yet so well designed that it will keep on running on just 1/4 of the motor oil level. The bike has absolutely no gadgets, gives vibrations on speed, no add-on or anything which would fall off or need maintenance. In simple words, it's an engine with a man sitting on it.
The electrical system does not need a battery to stay alive and relays directly on available current produced by engine's own stator. It's a favorite hot ride of people who use it for transportation, daily running, and even as a racing bike, one wheelie, stunt riding, etc. You name it, and people have done that on this bike. Not only is it liked by local public but it is the hot favorite ride of bandits and thieves as well as it provides a complete 'runaway' package due to its low end pick up, good top speed, excellent handling and due to its narrow signature on road it is perfect choice to lane split and cut through traffic and evade the situation quickly.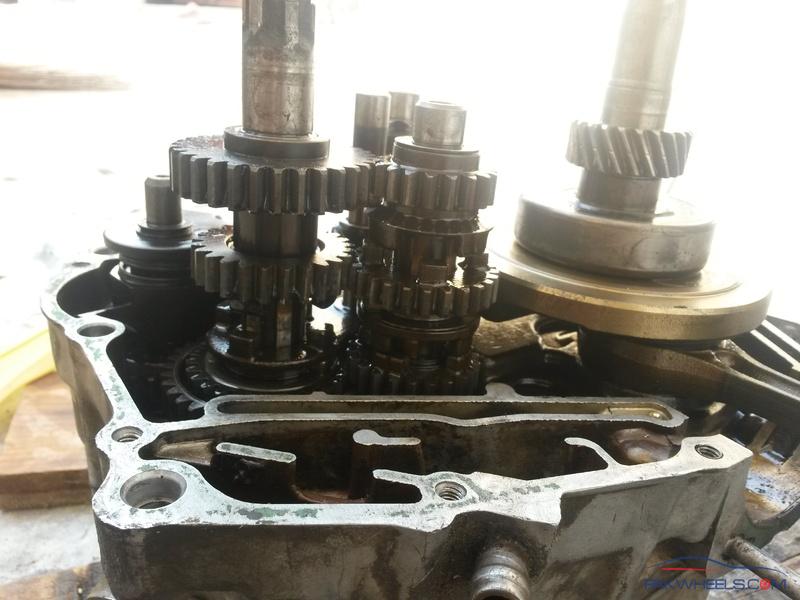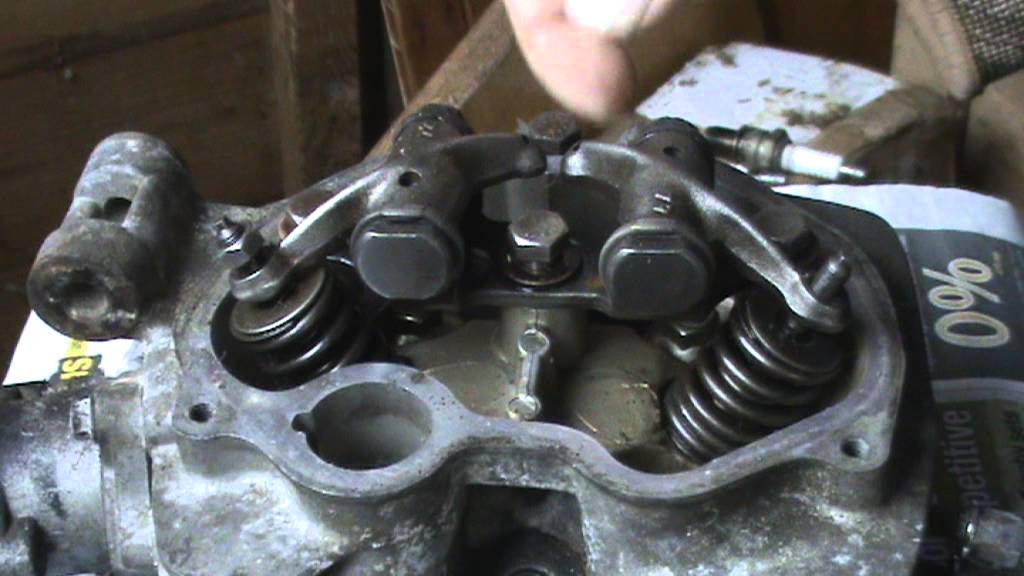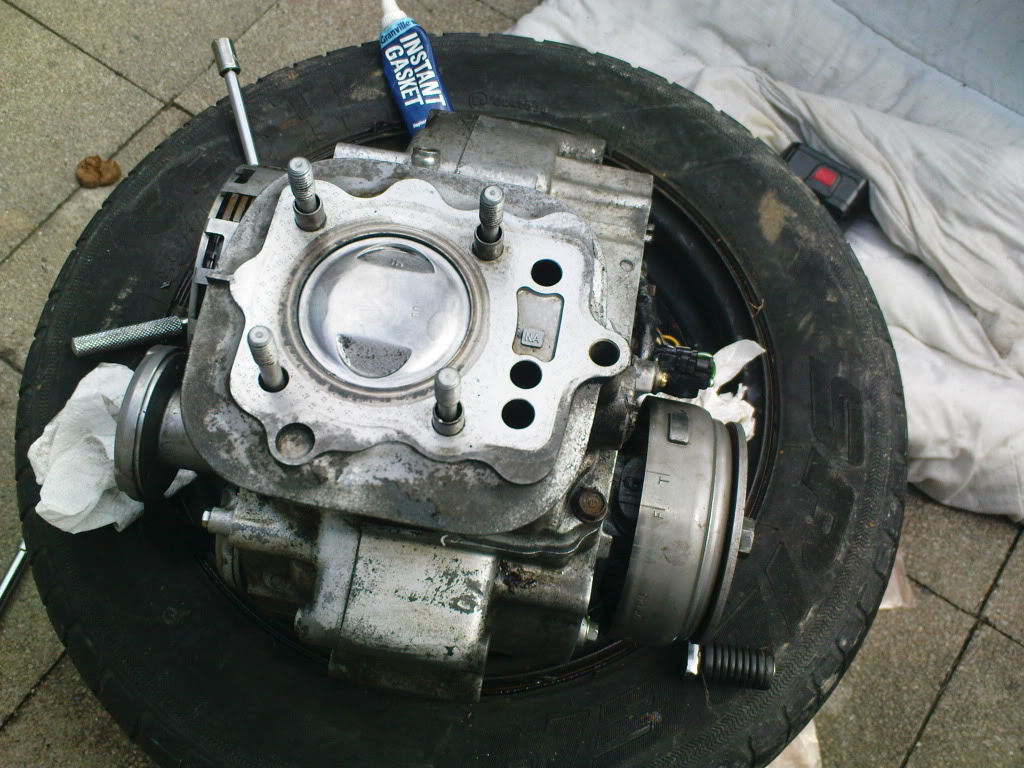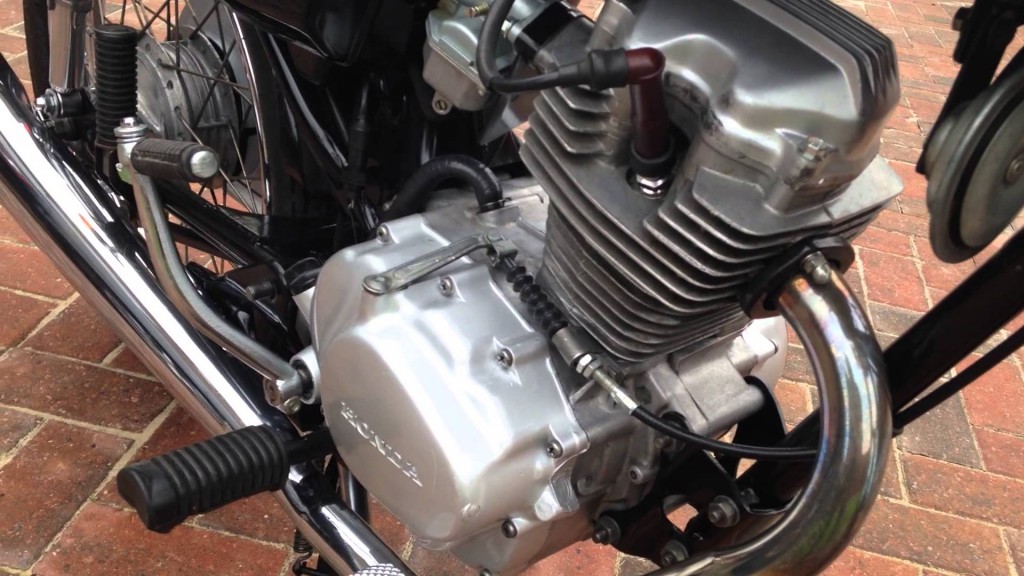 The CG125 variant which is offered in Pakistan is obsolete worldwide, and its modern versions can be found internationally. But due to the non-progressive behavior of market and industry and poor governance of Govt. which is supposed to regulate these manufacturers to bring innovation. Pakistan, in my limited knowledge, is the only country which is offering this classic variant Honda CG125.
And I used to hate this fact but then thought about it practically. Now I have realized these were not the only reasons why it's still here. It could have been phased out long ago if there was an actual competitor. It is the same reason why 'Suzuki Mehran' is still here, and that is because it also has no competitor. And our lifestyle which forces us to keep the vehicle basic enough to make it almost maintenance free and ready to take a bashing as much as possible, it is the same reason why Bullet Enfield never died on Indian roads.
Hence, I now call it the "Royal Enfield of Pakistan." No other bike survived for this long (other than its evil little sister, the Honda CD70) It is the longest surviving and in production bike of Pakistan just like "Indian Enfield Bullet".
Many competitors jumped in the market, to compete with Honda's legacy but were brutally butchered by its unmatched overall performance. Being an old PakWheeler, I usually call the CG125 the "benchmark performer" and any new competitor in the market that wants to survive and actually compete and share the market with Honda CG125, it has to show performance on par with the CG125. Honda 125 has made its mark in each separate area like handling, torque, top speed, maintenance, etc. in 125/150cc category.
Suzuki was the first to launch a competitive bike in last decade after a long hiatus which was GS150 but sadly it was never able to make it up to the mark due to very similar power/torque/top-speed. However, it was widely adopted by touring riders due to its good suspension and better power band and accessories like a self-starter.\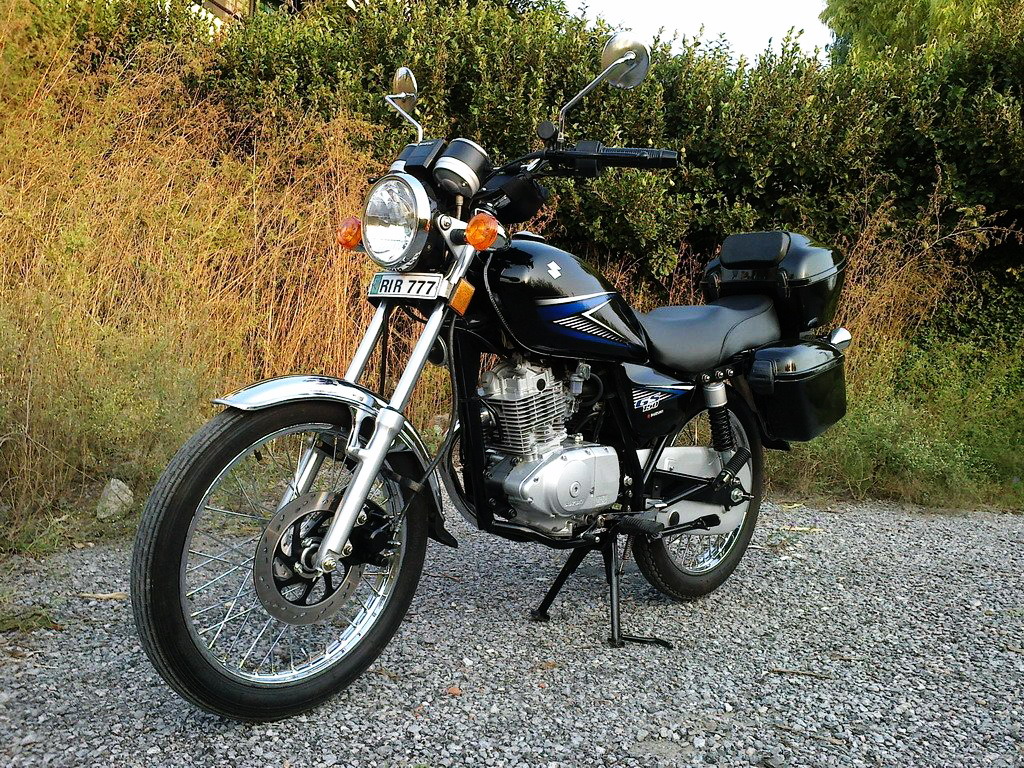 But high maintenance requirement of GS150 due to basic design limitations in electronics, assembly line shortcomings, and poor quality material and lastly a high price with few gadgets or features led it to stay in a limited sale in the market and never became a competitor for CG125.
The second company to put out the competition was the Piaggio, which was an Italian brand. They distributed a Chinese rebranded bike in Pakistani markets under their brand name (Ravi Piaggio Storm 125). It was received with a big heart by youngsters due to its list of gadgets, extremely beautiful overall bike design and modern looks, but bike failed to outperform CG125 on above mentioned benchmarks, and final nail in its coffin was their local distributors AKA Ravi Industries which never were able to provide proper after sales service to their customers and now it's slowly fading away from Pakistani roads.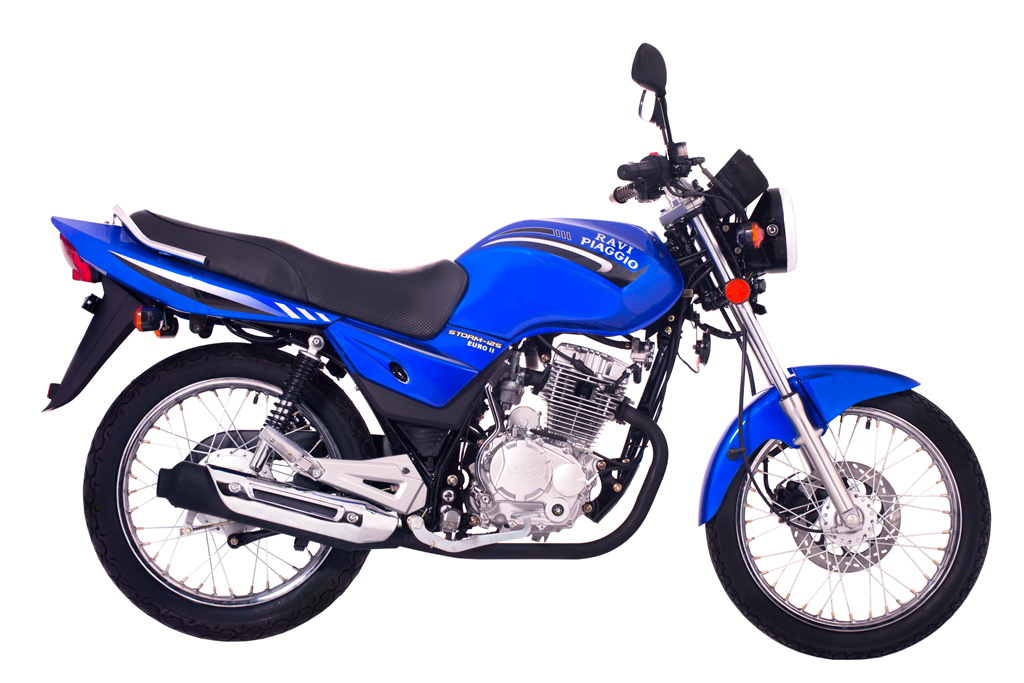 Many other Chinese manufacturers tried to share the market with CG by distributing 125 class clone bikes but due to their 3rd class quality of the product were never able to survive even for a year.
Recently Yamaha has introduced its 125cc variant with the name of YBR, and it is "even" more beautiful the Piaggio Storm 125, and has more gadgets including service free alloy rims with a competitive price tag.
YBR has received very good comments and reviews, but slowly the signs of shortcomings have started to appear. The bike is facing fall back in performance benchmarks just like Piaggio did and that is disappointing to many. Its 'YBR-125G' variant which according to the company is an off-road bike is not actually an off-roader but just the same bike with a circular light and a high mudguard.
YBR is settling down with youngsters adopting it for daily use, and few touring people are also putting it to the test of touring. So in a nutshell YBR does create its own niche market but was clean bowled by CG users due to Honda CG125 high benchmarks regarding performance.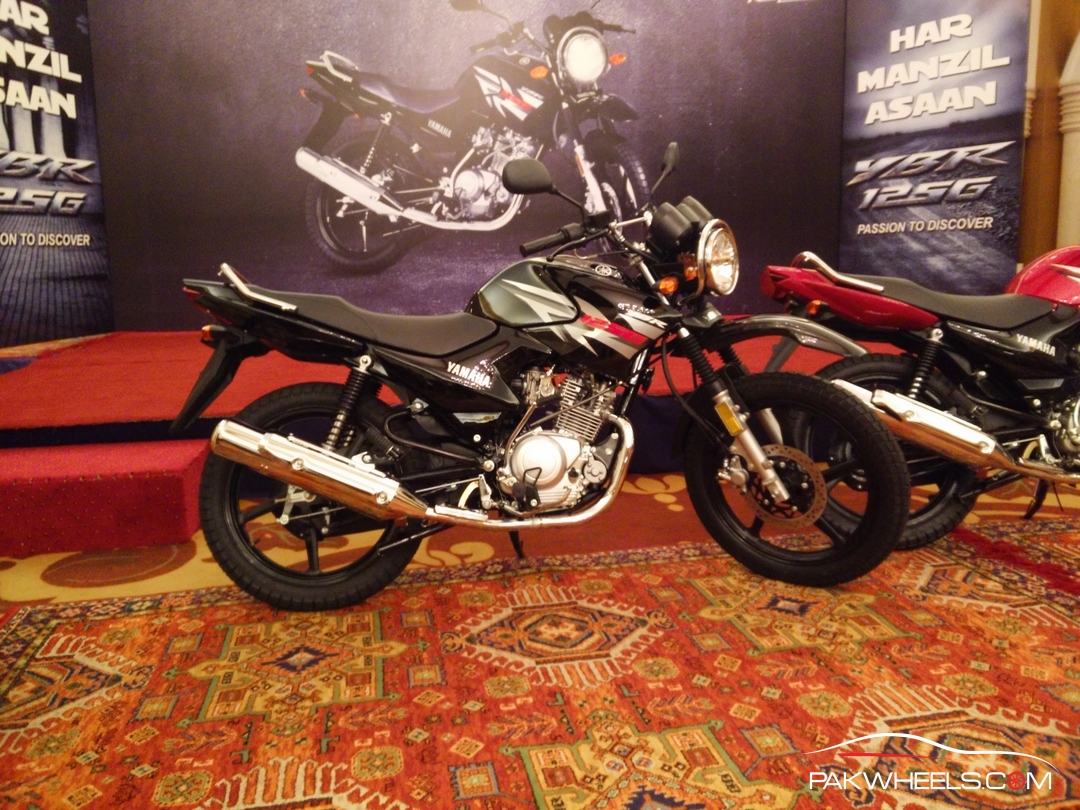 Recently Road Prince has launched WEGO and WEGO-OFFROAD, which are two variants (City and Off-road) of the same bike. These bikes have been offered in the already extremely competitive price market. The bike is a power-pack package with a handful of gadgets and is even more beautiful than the YBR and the Piaggio but due to price the bike might also end up creating its own niche market just like YBR and I don't see it as any threat to CG at all.
Ravi Industries are also offering the same two bikes with few changes under the hood with an even more higher price tag and were only able to sell a hand full of bikes in the last couple of years. This is pretty much useless to mention here but mentioning just for the sake of information.
The last and the only 125 which is left to discuss is CG125's own obese sister AKA Honda CG125 Deluxe which is actually a lousy version of CG and also performs like an obese in terms of performance, torque and has a poor market. Deluxe was never able to create any reputation among Honda fans.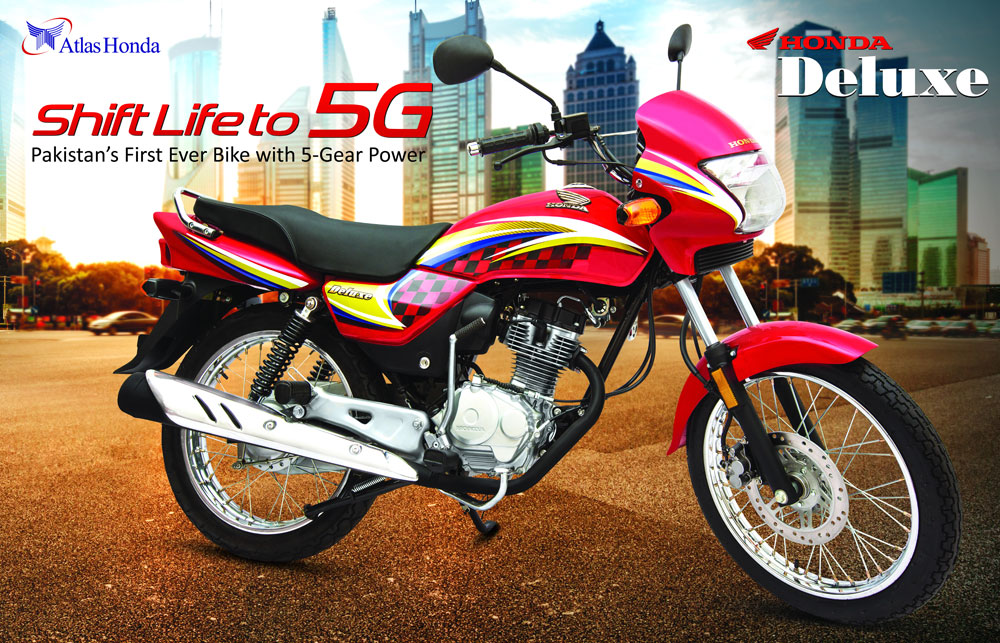 Recently they have started to offer another CG125 variant called CG-Dream which is basically the same CG125 with more plastic added to it to make it smoother and a "modern" bike but unfortunately it was unable to grab people attention too.
Hence, in my opinion, Atlas Honda CG125 is still an undefeated champ of Pakistani roads, and there is absolutely no market player, at least for now, whose product can stand out and compete with it and take a chunk of its market share.
In my view, here are a few points that make Honda CG125 a winner even after all these years:
Best Dealers network and resale.
Saturated repair and fix network all over the country.
Cheap maintenance.
Outperforms any 125 class bike to date.
Light weight and excellent handling.
Narrow signature best for in city heavy traffic commute.
Good Ground clearance to go off-road.
People report its bad grip, low brakes, absolutely no comfort, lot of vibrations, decades old technology but when it comes to comparison with latest bikes the CG125 stand out and shines.